Fishing in Alaska is a little different. The flies we use, the conditions we fish in, the tactics that catch fish, are all unique to the Last Frontier. With tongue firmly in cheek and some help from our friends, here is a list of commandments that will help you be a successful Alaskan angler.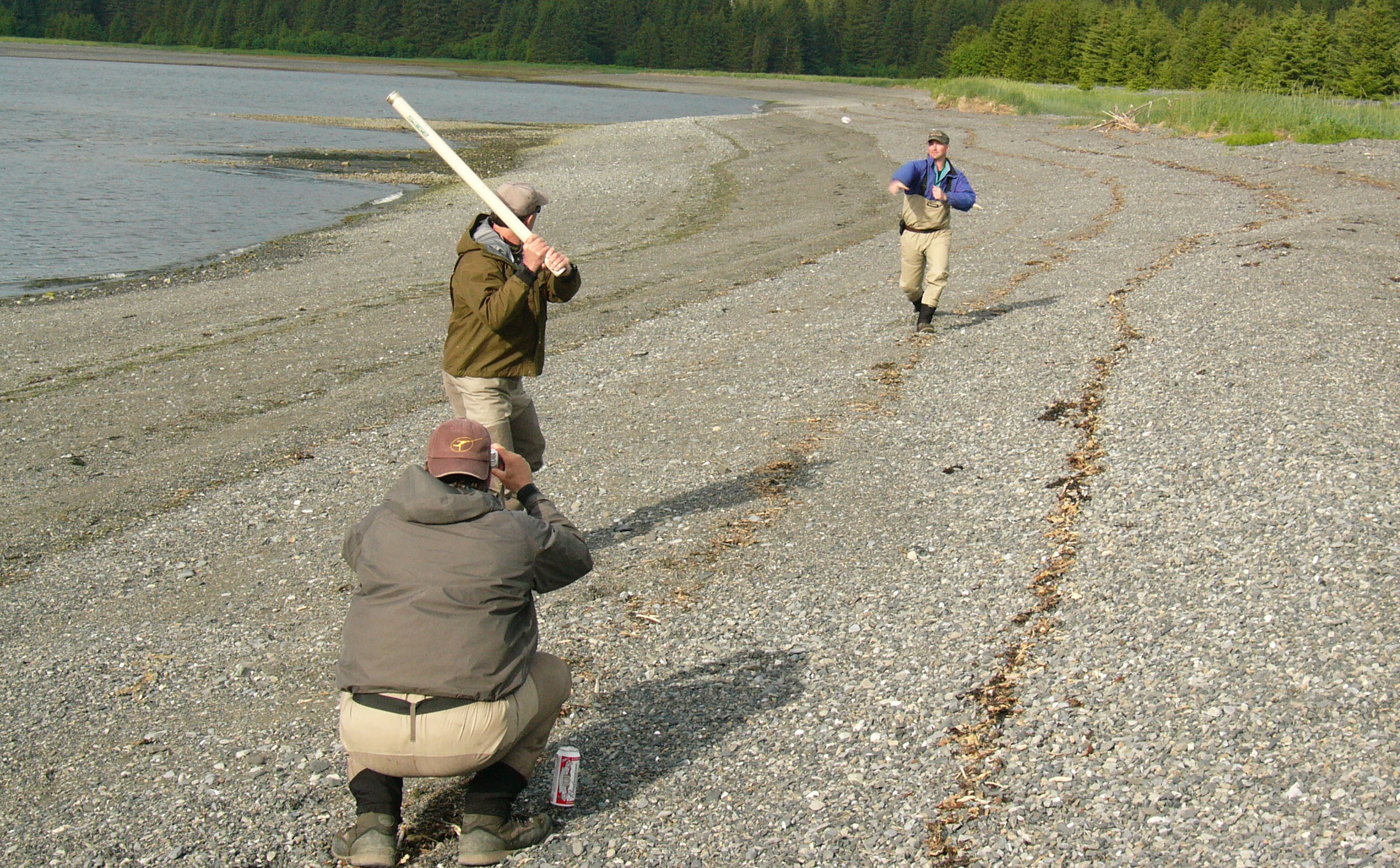 Do not leave your Dolly Llamas laying around fish camp. Unprotected Dolly Llamas are subject to seizure by other members of your group.


Do not false cast more than twice. Accuracy in Alaska means hitting the water. When your fly weighs more than your rod, less is more.


Steelhead are not the fish of 1000 casts. They are the fish of 1 good cast.


Use salmon leaders and Maxima. Nuff said.


When a salmon is running keep your hands off your reel. If you really need to palm your reel, you need a better reel.


When fishing with your significant other never say "You just need to cast a little further."


When going on a grayling fishing trip, make sure you have something lighter than 15lb Maxima in your kit. Unfortunately it won't fit through the eye of a dry fly......Who knew?
Do not crowd your fellow angler. Alaska has in excess of 12,000 rivers, 3 million lakes over 20 acres in size, and encompasses over 586,000 square miles. There is no reason to stand 10 feet from someone you don't know.


Choose cans, not bottles. Alaska has some of the finest breweries you'll find anywhere. And most of them put their beer in cans.


Do not get bug spray on your leaders, flies or $200 sunglasses. DEET is good for one thing: repelling bugs.
We'd love to see what commandments you would add to the list! Send them to: Kayla@alaskaflyfishinggoods.com