Holiday shopping for fly anglers can be a tricky thing. For most fly anglers, we have all the funny gadgets and gizmos already... so, what do you get that special someone for the holidays? We have compiled a list of fly shop approved, fly angler loved products to help you along in your festive journey. Whether you are shopping for your loved one, a distant relative, or just a friend... these items are sure to please any angler this season.

PLAN D POCKET MAX ARTICULATED FLY BOX - $54.95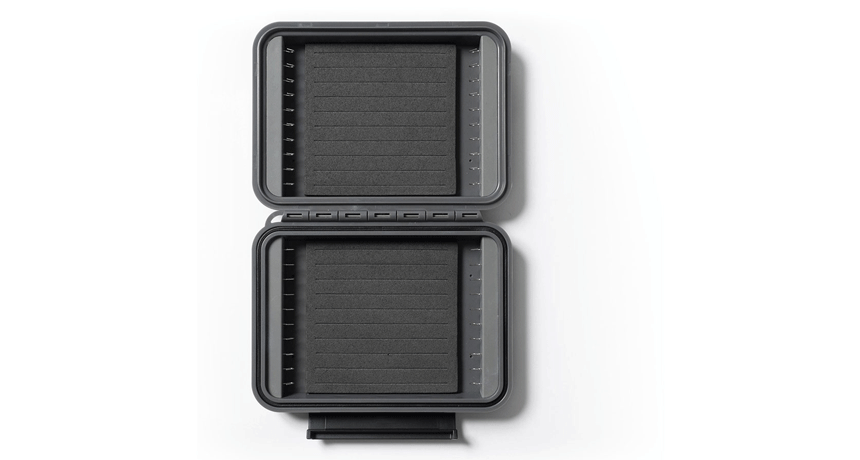 When you think of the Plan D fly box, think Dolly Llama, String Leech, Flesh, and Intruder flies…. This style box is the best in the industry to organize strung-out style flies without them getting tangled through your adventures. Simply slip the eye of the hook over one of the stainless-steel hooks in the box and then insert the hook bend in the slotted foam. It keeps your flies organized and stretched out straight until they are read to fish.

"GETTING STARTED" SALMON & STEELHEAD ROD PACKAGE - $549.95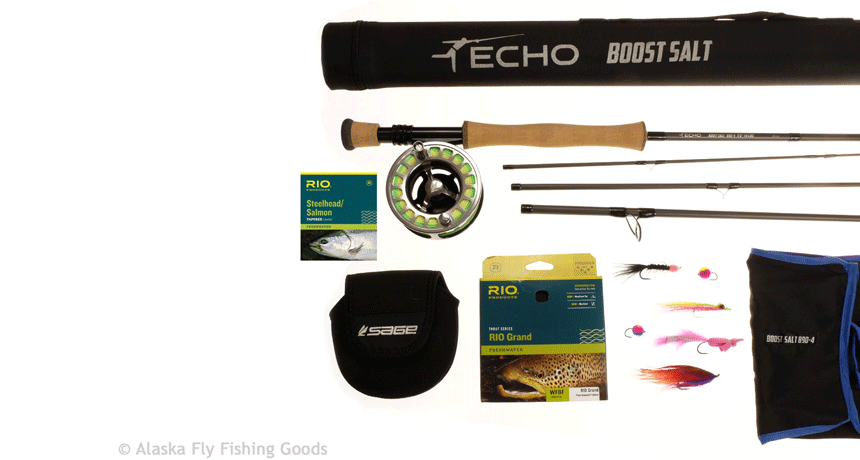 This combo is hands down our most popular selling rod package in the shop. First, the Echo Boost rod is a fast action rod which is easily castable for both beginning and experienced fly casters. Next, we choose the Lamson Guru reel, which is made of solid machined aluminum and has a solid drag for all of the blistering runs you may encounter while salmon and steelhead fishing. We tie the package together with the Rio Grand fly line, which is a great line for throwing big flies, roll casting, and bombing long casts. This package is also available in a trout size range.
FLY VINES DOG LEASH - $19.95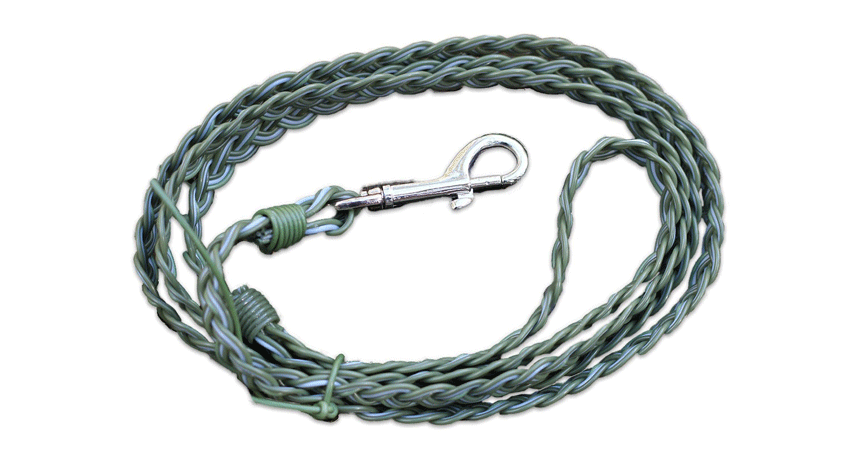 We catch ourselves thinking every year… What should I do with my old ratty fly lines? Well, the Fly vines company finally figured it out! This Fly vines dog leash is made of recycled spey lines, which make them durable, and have just the slightest bit of stretch. Whether you are running beaches or rivers, this is the perfect accessory for your loyal dog companion.
ALASKA FLY TYING KIT - $229.95 - $399.95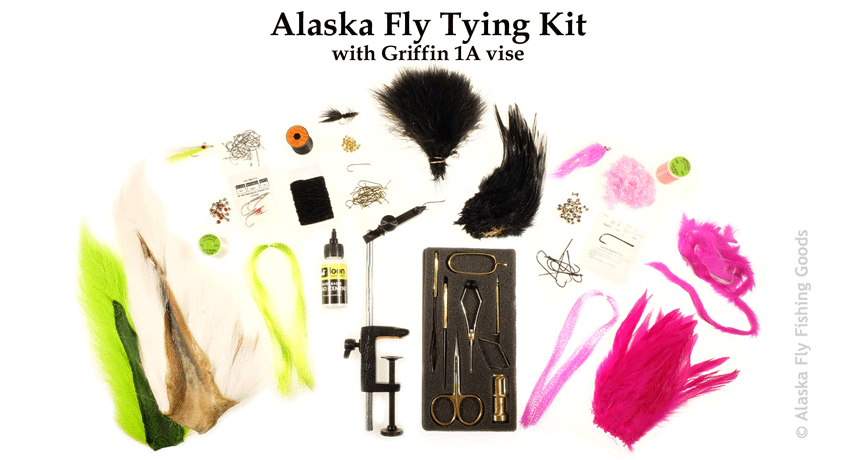 Everything you need to learn how to tie flies! With the contents of this kit, plus a series of instructional videos on our website, you will learn how to tie flies that catch fish in Alaska. Kit includes a vise, tool kit, head cement, hooks, sample flies and all the materials you need to tie the Beadhead Wooly Bugger, Hareball Leech and Clouser Minnow. Choose from either the Griffin 1A vise or the Renzetti Traveler.
WINGO WADING BELTS - $30.00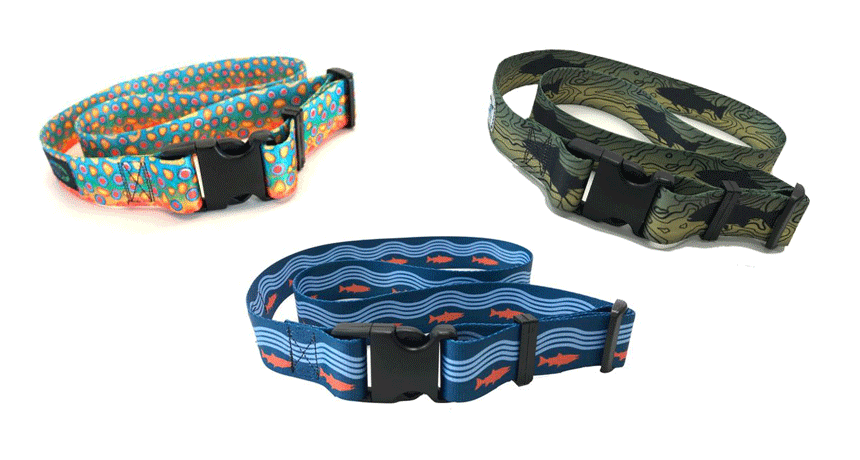 So, these belts are badass. They've got cool designs like the Deyoung Brook Trout, Kenai, and Topo Fish. They also fit with just about any pair of waders, and your everyday jeans. So, you can go from the river to real life with a seamless transition with these lively new belts from Wingo.
DOLLY LLAMA TIE TWENTY KIT - $49.95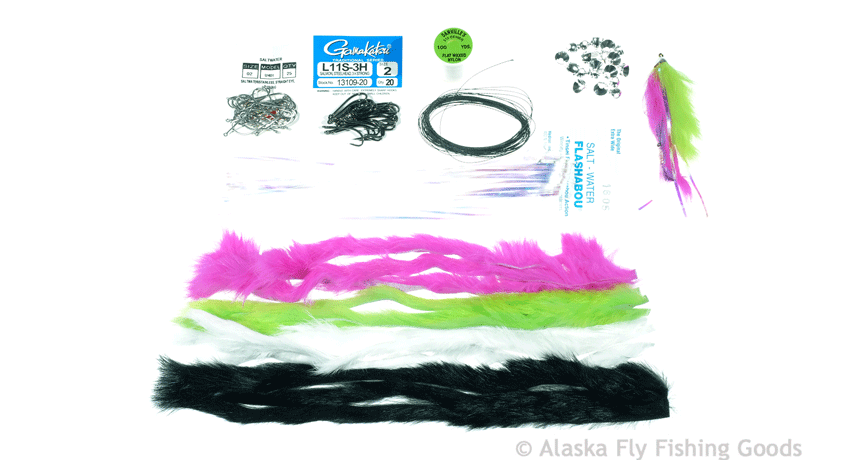 The Dolly Llama is easily one of the most fished fly patterns in Alaska. We got so many people asking us over the years for fly instructions on this fly, we decided to make it super simple for you. We put together two tie twenty kits, one for salmon and one for trout. We give you all the materials you will need to tie, you guessed it, twenty Dolly Llamas! But, that's not all, we also provide you with video instructions. Any angler and tier, whether new to it or experienced can learn to tie the Dolly Llama with this easy kit.
FISHPOND WIND RIVER ROLL TOP BACKPACK - $199.95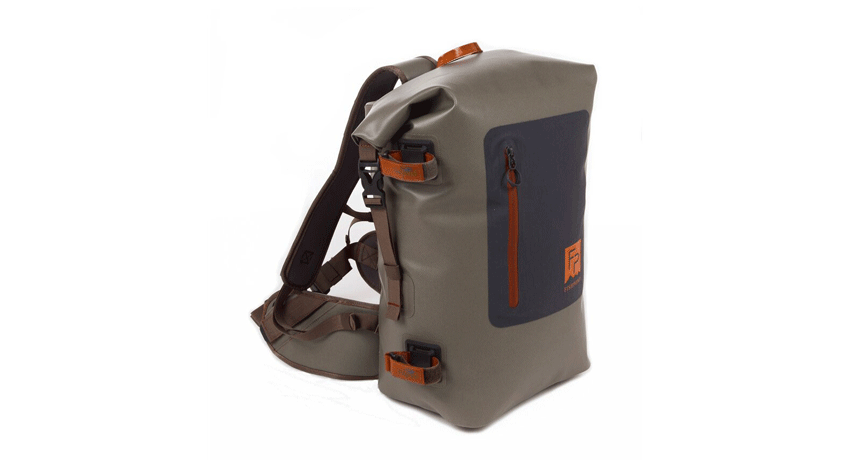 Imagine this: You've just planned the epic fishing trip to Alaska you have always dreamed about and once you begin your trip; your gear gets drenched the first day on the water. Not an ideal way to begin a trip, is it? With the Fishpond Wind River pack, you will be able to keep all your gear dry, while still being comfortable on the water. The pack fits well, and has great support whether you are hiking around in the muskeg, or floating down the Good News.
BITCHES CATCH FISHES TRUCKER CAP - $27.95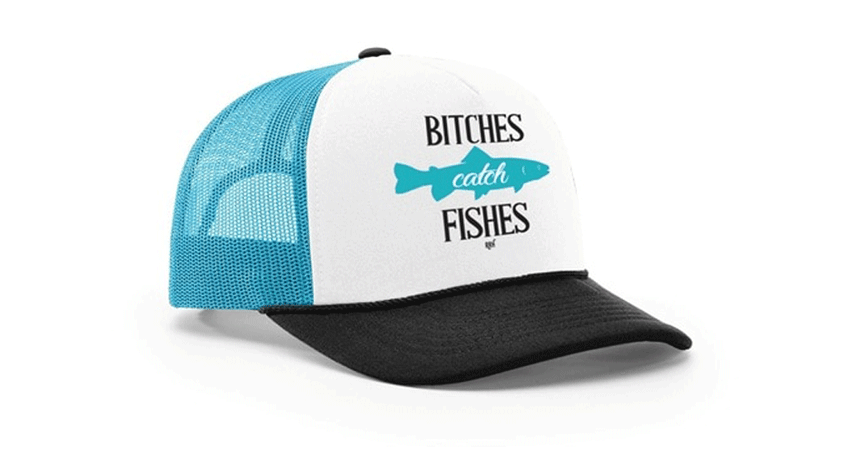 Ladies, (and gents) … if you like to catch fish then why not show it off with this bitchin' trucker cap made by Rods Reels and Heels? This accessory quickly became one of our shops most popular hats of summer; and for good reason. It fits with a high frame, is fully adjustable, and is a real eye catcher.
SIMMS G3 WADERS - $499.95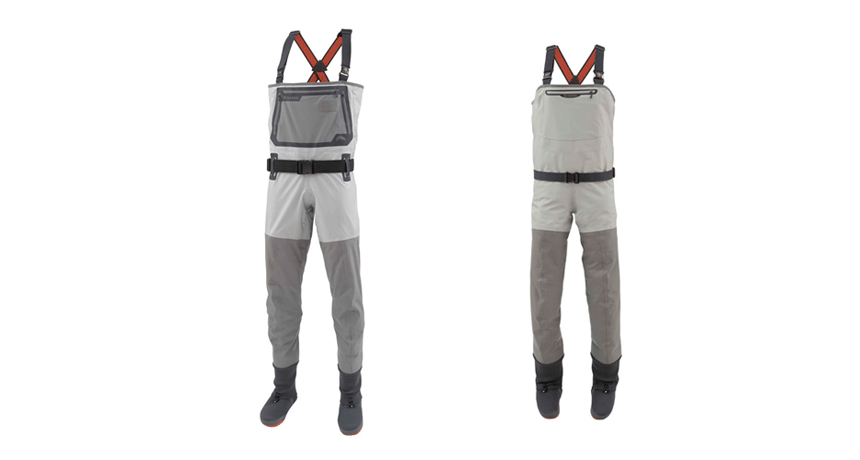 If yourself or a loved one in your life is looking for a new pair or waders to get them through seasons to come, the Simms G3 Waders are just the ticket. Manufactured in Bozeman, MT, the G3 waders are made of a 3-4-layer Gore-Tex material that is both durable and breathable for all day comfort. Whether you are getting stuck in a down pour, or hiking in 3 miles, these waders will keep you cool and dry. With a large variety of sizes, we can absolutely find you the perfect fitting wader in no time! These waders are available in both men's size ranges and women's size ranges.


Check out our full holiday collection here:
HOLIDAY 2018 COLLECTION