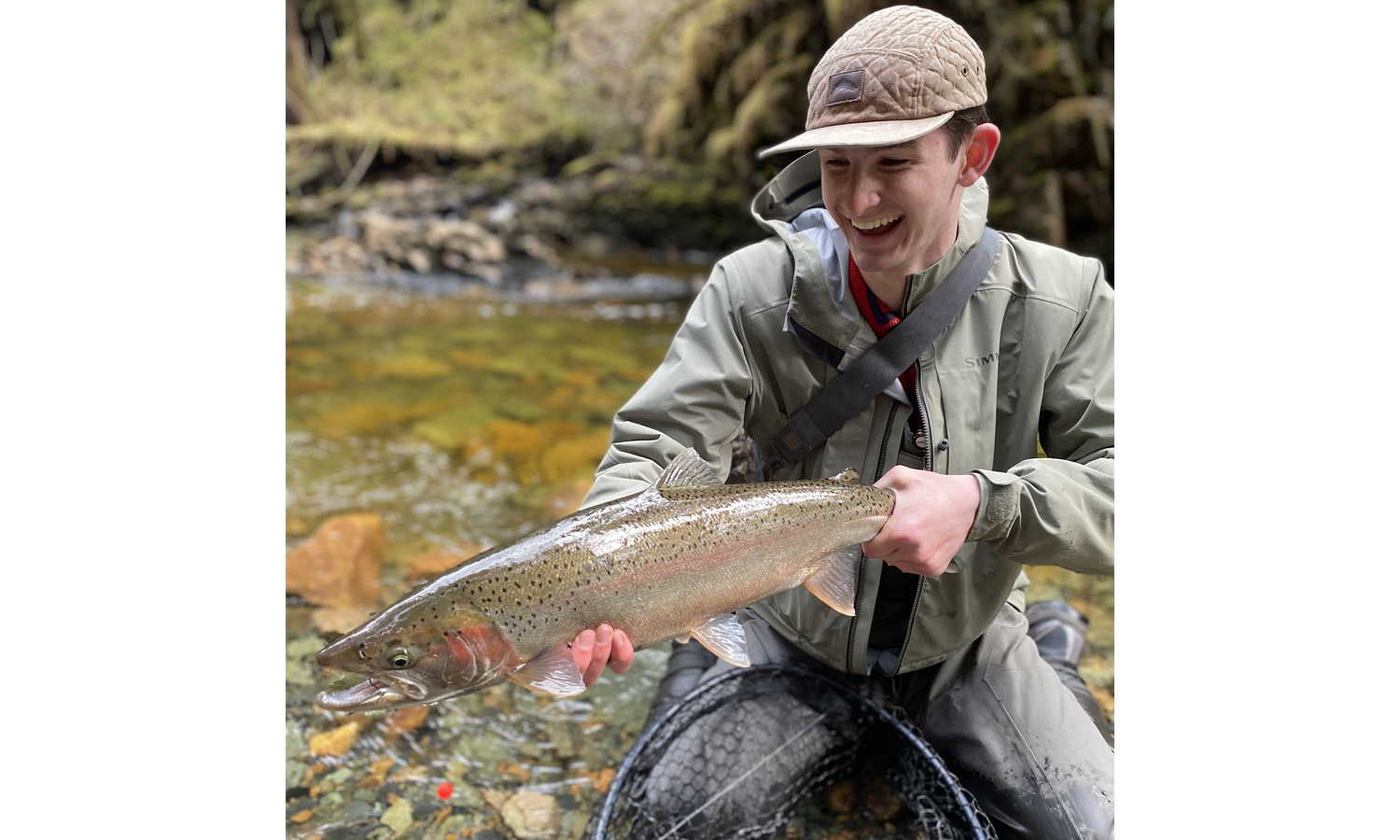 5/11/2023 Fishing Report
There have been several steelhead caught out of Cowee and Fish Creeks over the last week.  It was the first week where we had multiple reports from people who found success, so things are starting to heat up.  In the last couple of days, it has been a little slower, but starting tomorrow the rain returns.  The increase in river levels will be good in terms of getting fresh fish to push into our local streams.  While it doesn't currently look like we are going to get a ton of rain it looks pretty consistent for a few days.  If the streams do end up blowing out it should be brief and as soon as the water starts to drop you will want to get on the water.  Beads and flies like the new Galaxy Worm and Liquid Wrench have been the best producers.
Reports from the Situk last week indicated there are still a bunch of fish around.  With the warmer water temps, they have also been willing to bite.  Beads seem to have been the ticket from the last week.
Anglers have started to poke around the saltwater looking for Dollies, but it sounds like it is still a little early.  While there have been a few caught out at Sheep Creek it doesn't sound like they are schooled up in larger numbers quite yet.  Fishing from Sheep Creek all the way up towards AML on Thane is where we would suggest focusing efforts.  Under the Douglas bridge would also be a good location to try.  Bracketing the low tide is your best bet for time frame.  Remember, this time of year a lot of the food sources for Dollies are very small.  Small baitfish flies such as Epoxy Mini Minnows and Lord of the Frys can work better than AK Clousers this early in the season.
Coming up next Thursday May 18th is our annual TU casting night at Twin Lakes.  This event is free to the public and always a lot of fun!  For new casters we will have several different instructors to help everyone with their casting.  There will also be an accuracy casting competition for those of you who are looking for bragging rights! The accuracy event is designed to be fun for casters of all skill levels. The event starts at 6PM and will go until around 8PM or as late as people are there.  If you have been wanting to demo a new rod, this is a great opportunity.
As always, we love featuring your photos for our fishing reports.  If you have a great fish, scenery, or action photo that has to do with fishing around town send it our way!  You can email photos or videos to cory@alaskaflyfishinggoods.com.  Please remember to handle fish with care, especially if you are practicing catch and release.  Consider getting a net with a rubber basket to help land fish quickly and keep them in the water until you are ready to snap a quick photo.
See you on the water!
The Crew at AFFG
Listed below are the hot patterns of the week.  Whether you are after steelhead, cutthroat trout, or Dolly Varden we have the right stuff for you.  If you are trying to get out on the water fast, you can also come into the shop and get one of our grab and go fly packages.
Hot Flies- Steelhead
Hot Flies- Dolly Varden/Cutthroat Trout