Interview by Mark Hieronymus
All photos by Brian O'Keefe
MH: Alright, um…Brian O'Keefe interview for Alaska fly fishing goods dot com, the ONLY take we're gonna get, so we might as well just put this thing down and get to it…Alright Brian, when did you first come to AK, where have you worked or guided in AK, how often do you get to fish AK now, and what line of work brings you up to AK?
Brian O'Keefe: Wow…well, here we go. This is a test of my retention…I first came to AK in 1975, I worked for the USFS out of Cooper Landing on the Kenai, in a cabin on Kenai Lake. I lived on small lake trout because I couldn't afford food at $4.15 an hour, so I put out a hook and line with a Vienna sausage for bait, and that's what we fed the crew with…we had lake trout for breakfast with eggs, we had lake trout spread on sandwiches, barbecued lake trout, foil-wrapped lake trout with onions and butter, and lake trout margaritas. I really caught the bug for AK from that experience, because I had the upper Russian river all to myself, rainbow fishin' with dry flies, a LOT of good rainbow water in the 70's on the Kenai to myself, and it was so phenomenal it just blew my mind and it was in my system. So when I had an opportunity to guide in 1979 on the flyfishing-only Copper River, I jumped on it and spent the summer up there…great experience, y'know – fixing jetboat motors at night, seein' all the bears, the amazing runs of fish, guiding people from all over the world…it was an eye-opening experience. I learned a ton, and from there I went to other lodges with that experience, gained more experience, saw more, flew more…I pretty much did the guiding game in AK just to see AK and learn it, the fact that I was paid was a nice bonus, but I really didn't make enough money to call it a job or a career, it was just an incredible experience for a young person. I had my 30th birthday on the Naknek river…I had a tuxedo flown in from Anchorage, and at Cusack's lodge we threw a giant party which was really, really fun, and that was my last day of work in AK…they made me work the next day, which was a very unpleasant experience for everybody involved, but I quit on my 30th birthday and started a rep job [ed. note: Manufacturer's representative] with Orvis and Umpqua Feather Merchants, and a few other…that lasted 22 years, and AK was in my territory.
I had to go to AK a couple times a year for work, so I always segued to Bristol Bay or the Togiak, or down the Kenai…even some halibut fishing, just to take some halibut home. I learned the water around Anchorage, y'know, Willow creek, Montana creek, Goose creek…went up into Fairbanks and fished grayling…part of my job was seeing every sporting goods store in AK, and lodges too, so I learned a lot of area…the waters down in Ketchikan, Wrangell, Juneau, Gustavus…I really got an unbelievable experience in seeing all of AK…Southeast, AK Peninsula, the Yukon…I drove a rental car to the Arctic circle…I appreciate AK for all of its variety and how unique every area is, and as much as I have been there, with working there as a rep and guiding I have probably made 75 trips to AK, and now as a recreational fisherman, y'know, taking the camera and bummin' around up there…I tell you what, it gets in your blood and…I'm kind of Alaskan, even though I never wanted to live there full-time , I enjoyed learning about it, being comfortable with the bears, being able to go up into the mountains for Dall Sheep, lookin' at caribou, just understanding how the whole life cycle of AK works, it's the weather, the seasons, the animals, and the fish.
MH: Excellent. So, speaking of fish, what is your favorite AK species to flyfish for and why?
Brian O'Keefe: Well…hmm…
MH: Ok, I know that is kind of "book territory": we could go on and on about this or that one…
Brian O'Keefe: It's not too hard for me, because AK rainbows are absolutely sacred, they are a wonderful thing, and I have to…a little caveat there, I
like fishing them with mice, deerhair mouse flies…to me, catching big rainbows on mice whether it's up on the Kanektok or over on the Aniak, all around Bristol Bay, that to me is kind of "ultimate fishing"…I like streamer fishing too, so streamer fishing for big rainbows is cool. I like the tug from kings, and good silver action when I'm up with buddies, y'know, when everyone is catching fish – that's a great time. I will not ever go to AK without searching around for some pike, if I can find some big pike that's just a blast, and…I notice I am overdoing it, but taking a 4wt and fishing 4x tippet [ed. note: For Alaskans, that's about 5lb test] with humpys, stimulators, or elkhair caddis for grayling, if I can find good sized grayling over 17 inches, I think it's a blast. I wouldn't make a whole week out of it, but I think it is part of the iconic image of the Arctic…fishing grayling on dry flies.
MH: Awesome. Well, without giving up any secrets like which tree to turn left at or which rock to stand on, where is your favorite place to fish in AK?
Brian O'Keefe: Man oh man, that's a good one…umm…y'know what, I'm gonna have to do a 2-part answer, because AK's got…AK's not like, y'know, Oklahoma, where east, west, north, south, it's kind of all the same, AK is so different…I love Southeast AK – when you go in a zodiac from a mothership to a small river, and you are aware of the tide…there's barnacles and sea otters, and king crab waiting for you for dinner…you hike up a river with bear trails and devil's club, OK. You get up on a stump and you look in a pool, and there's three big, chrome steelhead, wild steelhead – there's no hatchery steelhead in AK – and you go, "Yeah, this is like the ULTIMATE"…I do have a soft spot for my old guiding days in Bristol bay, for some of the smaller rivers particularly in the spring when the rainbows are on the fry migration, they're hitting tiny little, y'know, sz6 flies… lighter tippets, longer leaders, floating lines, I enjoy the casting and the presentation, the big rainbows hitting a small fly. I've also hit some hatches, like green drakes and caddis on American creek and up on the Branch, and others. And it's just been…dry fly fishing fishing the fry…I totally screwed up your whole question, but…Southheast AK steelhead is hard to beat, but Bristol bay, finding a good hatch, finding 3 pound fish rising like you are on the Henry's Fork, throwing the mouse…yeah, I butchered the question, but there's so much to do, it is hard to have a favorite.
MH: AK is definitely a distinctive area, so it is good to hear that last bit. So, I've got a scenario for you: It is September on Kodiak Island, there are bright coho in one of your favorite runs, and you are all set up to go…what is your tackle setup – rod, reel, line, and 3 flies?
Brian O'Keefe: Ok, let's say we're on the Karluk, which is so cool, I think one of the most amazing rivers in the world…Kodiak is the "Emerald Isle", it the greenest place…I'm from Oregon, and it's…Oregon is not even green, you could be an Oregon Duck in Eugene and it's not as green as Kodiak Island…it is beyond green – it's because it rains a lot [ed. note: Wry smile from O'K]. So you're floating the Karluk, you go to the lake and you float down for the day, there's huge bears and beautiful scenery, you're in this river that is mostly riffle – it reminds me of the Madison river – it's riffle, occasional pools, but it is moving water and you really have to find particular seams, small pools, tailouts…and man, when the silvers come in they are STACKED. I've fished it for kings, I've caught steelhead there, and I've caught silvers there. When the silvers come in – you know what it is like, sometimes it is almost too easy, it's just action, action, action, and that's when I get in to my "photo mode"…you got jumping fish, bears in the background, it's just a great place to take a camera…what I rig up generally is a 9 foot 7wt…8wt…y'know, I like my 7wt a lot but an 8wt would be perfectly fine…in that scenario, I'd use a type II wet tip which isn't very fast sinking, it just gets below the riffles, below the bubbles and the disturbed water and swings slow.
I generally like hot pink…my fly of choice has a hot pink bead, then a hot pink rabbit strip about two inches long, and body material of cactus chenille and maybe a little bit of pearl flashabou on there, but hot pink, a little flash, a little sink, and day in, day out, it is just a killer silver fly…I don't fish the 'wog [ed. note: Pollywog, a topwater coho fly] there too much, and I haven't fished down at the very bottom that much where you get picked up where there is still current, but right there at the very very bottom where the water slows down and gets into the tidewater, I would thin that would be really good for the wog, or other floating deerhair, waking silver fly…so 7 or 8 weight, slow sinking tip, and…I've never fished it in high water, but if it was a high water year I might go with a type III or a type IV wet tip, but usually that type II is just enough to get the fly down a little bit, and the silvers are aggressive - they chase the fly, they really hammer it – and when they are ON, I'm not sure it matters how much rigging you do, but a 5 ½ foot leader, pretty short on a wet tip, down to 14lb test, tie a loop knot to my fly so it kind of dances around a little more, and it's pretty simple – I kind of like that, I'm actually a very simple fisherman, I don't try to overcomplicate how I rig up and how I fish, I wanna make lots of casts, make them fast, get in the action, and not spend a lot of time tinkering with my tackle and messin' with stuff…I just find a good fly and keep fishing it and actually when it's good, sometimes it doesn't matter. Everyone has fish on and it is just a blast.
MH: What is your most memorable AK experience that doesn't involve a fish or landing a fish…maybe a flight someplace, a sketchy experience with the locals…
Brian O'Keefe: Well, all of the above…having guided there and recreational fished, having been all over the place in the different regions, y'know – far north, where there's just a little bit different mentality and tourists are sort of "invaders"…then you get into the central region, Fairbanks and Anchorage…you really have to go find your water 'cause it's gonna be crowded during salmon season…road accessible fishing is tough for a fly fisherman, you gotta know where to go and hike a little bit farther where you see more moose and more bears, it's a little bit dangerous…Then once you get into Bristol Bay y'know there's so much water to pick from, and having like 300 flyouts, and a lot of road fishing under my belt, I have so many stories, I don't think anyone would even BELIEVE me if I told my most outrageous "bear in my face" story, but…I'll make it easy.
In my first year of guiding, we flew – I was working at a jetboat lodge, but we had some people charter to go flyout, so I fished Gibraltar and Dream creek over in Iliamna, the Kvichak, the Talarik, and other rivers in that area so I would know, y'know, where to be picked up and dropped off and the timing, so you don't look like a complete idiot…my checkout trip to Dream creek, which flows into Gibraltar lake…Gibraltar river you know, goes into Iliamna?...anyway, there were all these swirling fish, they were…they weren't rising, they were swirling on top, and I'm a rookie, a rookie guide, first time in that area, and I'm thinking, "emergers", I'm thinkin like, "a caddis pupa"…"what are they doing?" I didn't know that they were attacking little baby salmon fry on top. And then I saw a rainbow chasing across the surface, and I saw a couple little fly jump out of the water and I thought, "wow, that's just like down in Baja, when the roosterfish are running the beach and the sardinas are flying through the air " so I thought, "aha! Just that little salmon fry!" and I was so literally locked in on this whole situation…small river, really brushy, full of willows, I had no bear-fear whatsoever – I hadn't seen one yet, I'd only been there a week, and most of 'em were up in the hills – so I had one fly. It was a "Hal Janssen minnow". You remember that little plastic fly, kinda epoxied and painted beautiful? I had one…I put that on, and it was un-be-lievable. I coulda sold it for a thousand bucks. I lost it, and I was essentially out of luck. I had to make my own minnow pattern, my own fry pattern, out of a nail and plastic tubing – anything that would imitate a little fry pattern. So I'm so locked in to this fishery – I'm running across the river, fishing up, fishing down, goin' through the thickets…well, naturally, I walked up on a sleeping bear, a big brown bear. A lot of these are from McNeil, so they're more mean, more nasty than the bears of Iliamna which see more people…I literally kicked this bear in the butt, and he stood up and stood on his hind feet – true story – stood on his hind feet, didn't swing at me…had his front legs bent at the elbows like he was gonna take me out with a quick left or right…he snarled, turned his head sideways – spit FLEW in my face – we're three feet away from each other, and I remember to just back off, talk, be calm, back off, back off…I backed off, then fortunately…he did his thing that he had to do to protect himself and his territory, but he was kinda spooked, he hit the ground and he ran off, I was like, "oh jeez…". So my first day on a flyout in AK, I went toe-to-toe, three feet away from a bad-breathed bear spitting on me, and…I just shook my head and said "wow, I just had some of the best rainbow fishing I'll ever have in my life and then Boom, I was almost killed by a bear." So, that was kind of cool…
MH: I think that qualifies as memorable.
Brian O'Keefe: [laughs] It WAS pretty memorable.
MH: Alright…where in AK that you have not already been…this might be a tough question for you…what place in AK that you haven't already visited is at the top of your "to go" list?
Brian O'Keefe: That's super-easy. I wanna catch giant pike and…you'll have to help me with the pronunciation…Inn-O-ko?
MH: INNoko?
Brian O'Keefe: INNoko? Is that right?
MH: INNoko? Like the Innoko river?
Brian O'Keefe: INNoko, In-O-ko…yeah, you can't use it in travel, anyway…In-O-ko, INNoko river, whatever it is…up in the Yukon country, has those HUGE monster pike. They're dangerous, and monstrous, and I just wanna do that. I love smaller pike, it's a blast, I just can't imagine…the big ones must be incredible.
MH: So, you have been fishing in AK since 1975 and guiding since 1979…what part of fishing was better back then and what is better now?
Brian O'Keefe: Um…you know what? I actually…I'm not a numbers counter, but fish numbers to me are data, y'know, collected by the state, collected by lodges…I'm into data, comparing year to year, good years, bad years, high water, low water…just data that we use to formulate a plan for a float trip or something, any trip to AK, and actually, I think that some areas the rainbow fishing is better, I seem to be catching bigger fish the last few years – I wouldn't say it's because I know what to use or where to go, I just think it's…I don't know. I think it is better fishing, I think guides are more respectful of catch and release, barbless hooks, and not overfishing…certain fisheries have been managed to have better and bigger fish, so…I'm trying to think here…salmon cycles – the whole cycle of salmon fishing has so many elements, from the ocean, from commercial fishing…fortunately, no dams, y'know, things like in the lower 48…but salmon cycle, big sockeye years always make good rainbow years, but…I kinda got off track here…I think for the most part, AK fishing is still super good…maybe there's a few more people here and there, but if a person really wants to work at it, and talks to the right people, or, y'know…canoes the Tikchik and fishes some of those little creeks that no one ever gets to, you'll find that fishing hasn't changed in a thousand years, and even the guided waters, y'know, the Kulik or the lodges out of King Salmon or Dillingham…seriously, you will go to great spots and see a few other fishermen, but it's a resource…that and Kamchatka, that is unique for quality, and the experience is unbelievable.
MH: Yeah, the Kulik rainbows…Katmai is pretty insane.
Brian O'Keefe: Yeah, it is just awesome.
MH: Is there anyone, perhaps from your early days fishing and guiding in AK, that really influenced you? Y'know, a guide, lodge owner, angler, someone that you would consider a mentor?
Brian O'Keefe: That is an interesting question because I went as a total rookie to the Kenai area on my own, and there was nobody there, I was the only fly fisherman around – there were guys that were guiding, I just never saw them – so I did a lot of experimentation on my own, sort of took Montana and Oregon fishing to AK, so I didn't know much about the influence of salmon on the trout fishing, or fishing for silvers and kings – that was totally foreign to me. So, I sort of, in the beginning, kinda winged it and did a lot of trial and error. Fortunately enough there were fish around so it paid off, but…as I started to guide in the late 70's, the fishing was so good that you didn't have to know anything too top-secret. I actually learned quite a bit…I don't have any names, but I had some pilots – these pilots had been there their whole lives, and anywhere they took folks, y'know, they took so many people over the years, they just learned a lot from what people say, so I learned more about, y'know, super-fast sinking lines, and flesh flies – Flesh flies? I didn't know what a flesh fly was. I didn't know that…I didn't even know they existed. In fact, we fished the "famous" egg sucking leech…well, we didn't know…maybe there wasn't even an egg sucking leech when we did it, but we used to tie on a black bunny leech, but before we tied the knot we would put on a glo-bug…so we'd slide the leader through a glo-bug, then tie on the black leech, so we sorta had an egg-leech combo and that was a buffet…give 'em a choice, y'know? Technically, it was an egg sucking leech…fish loved it. Some experimentation, getting good feedback from pilots, and…y'know, there is so much out there as far as books and magazine articles – I brushed up on a lot of that, so it was a collection of information you could gather, a seat-of-the-pants thing, or spending time at the library.
MH: In the last 5 or 10 years, AK and the PNW have been on the cutting edge of a lot of new developments in fly fishing, the "laboratory", if you will. Some of the things that come to mind are- and I know that this one is a sensitive subject with some folks, but – beads, the popularity of two-handed rods, strung out flies from the PNW guys and stinger-style stuff from the steelhead nerds, but…Do you see anything going on in the PNW or AK that is in its infancy right now but has the potential to be the "next big thing"?
Brian O'Keefe: Holy cow! Talk about being on the hot seat…Well, since I am a very anti-social fisherman, I don't mingle a lot with the "cutting edge" guys, 'cause they tend to be a little too hyper…I almost like to take photos to fishing. I fish with guys who just go do it, and whatever they catch they catch, and we just have fun, so I may not be the perfect person who knows the next hot fly or the next hot line-leader-fly combination…but one thing that I think is pretty cool is…y'know, in my days of guiding, the wog just came out, so deerhair silver salmon flies fished on the swing…wog fishing stayed popular for years and years, then a few guys started saying, "well look, if a wog works, maybe a bass popper will work", so we started fishing these hot pink bass poppers, where you'd wake 'em and pop 'em and get fish to attack…that was really fun. I don't think…y'know, beyond some of these new mouse patterns that float perfect every cast, 'cause y'know, your perfect mouse pattern with ears, whiskers, the ones that look really cool? A lot of those roll over on their sides and they roll upside down…they look good in the fly display, but they don't fish all that great…Now there is the Morrish mouse [ed. note: Awesome mouse pattern by Ken Morrish] and others that have foam on the back, they always ride true and fish just love 'em. I think fly tiers are always and forever going to improve fly patterns…There new lines are SO nice, fast sinking lines like the Streamer Express, and these Magnum tapers that throw mice, they throw big streamers, they throw indicators, splitshot and beads so much easier…those are the fun things that come along that you adapt with and change…you shelve your old stuff, bring up the new stuff, and it's really a lot better and makes fishing more fun.
MH: Great. You have been guiding, fishing, hosting other folks, and in general being in and around AK for a long time. What is one big thing, or maybe a couple of things, that you could tell a person coming up to AK for their first time so that they would be better prepared to have a good trip?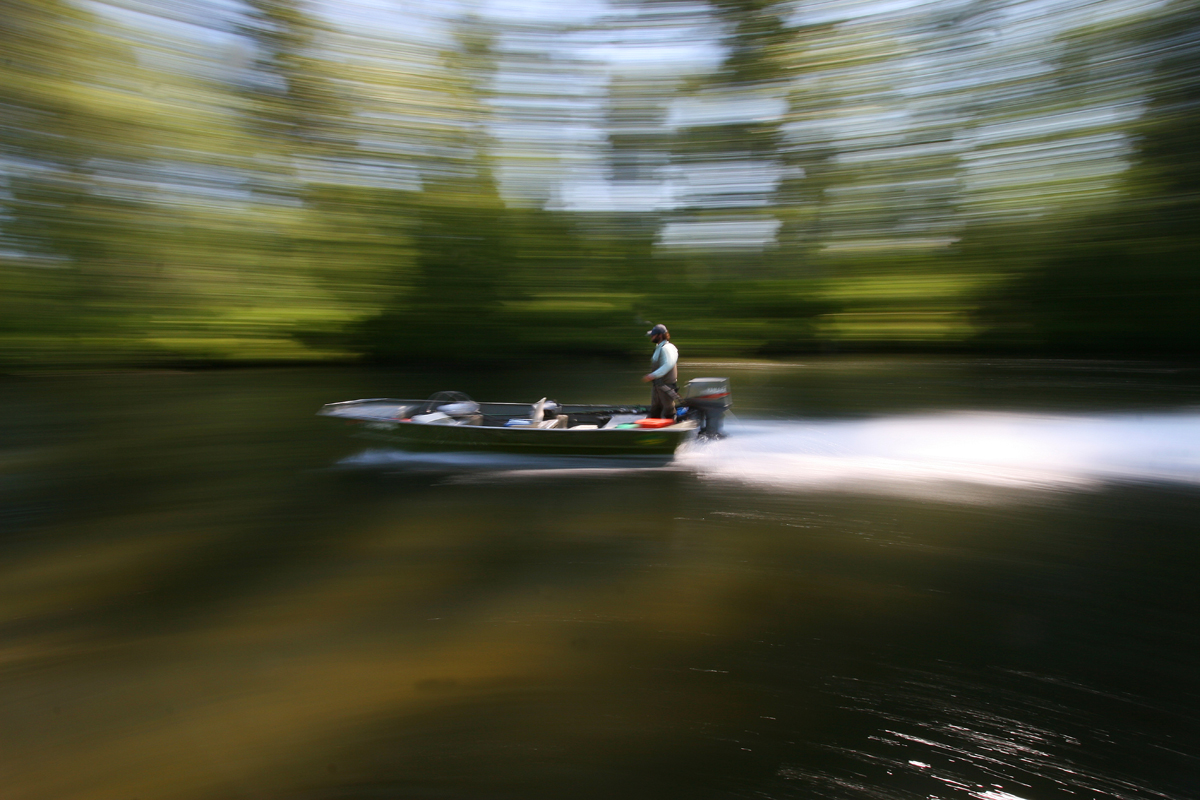 Brian O'Keefe: Alright, that's a fantastic question, because having a better trip is what it is all about. I don't really care how people fish, what style they use, I
mean…some people really don't like beads, but I personally don't care a whole lot, I just think if it's legal and you don't overdo it. Why catch 40 or 50 fish a day when you started losing the pleasure of catching fish at 20…that's when you pick up a camera, that's when you help a buddy with a casting problem, that's more enriching to me than just whacking and stacking fish. Having the best trip possible? First off, bring a great raincoat. Not that it is raining all the time, it's the fact that it is going to be windy at times, it is going to drizzle…it's just good protection, y'know, a good, super good raincoat – Simms, Orvis, Patagonia…their top of the line coats, you wear those things like body armor, you are protected from the elements…even if it is just taking a knee, resting, having lunch around the fire, you have your armor on. I would go good raincoat and waders number one, protect you from the elements and keep you warm and safe. Number two – listen to the guide. As a guide, well, ex-guide, I had the doctor come up with his wife, and he would say, "I have been fly fishing all my life"…strike one. "I would prefer if my wife learned to fly fish and cast and have a great time". I would think, "ok, that's quite nice, a little renaissance man there" and he would wander off with his 7-piece rod that was flexing down into the cork, his line that was from the 70's and had clacks all through it, he was fishing a McGinty or a Royal Wulff [ed. note: classic trout patterns, not usually associated with AK angling]…I'm saying to her, "hey, just use this rod, lemme rig up this for this situation, we don't have to cast that far, the reason we're casting here is because there is a log in the water, there is a drop off, there are spawning salmon over here, trout lay there", and she's just into the whole biology of the thing, understanding how nature works – that's the beauty of fly fishing, combining nature with our sport…well, the doctor is upriver flailing away, no backcast, just a flop…he's like, "where are the fish? I'm payin' five grand"…and his wife has got a fish on, 16 landed and released, and said, "you know what? I've caught enough…let's have a bottle of wine and some crackers and cheese, tell me about lichens and tundra, bears and eagles"…that's what I like, I like the whole experience, where you learn a lot, the biology, the botany, the whole cycle of salmon, because without a salmon egg, there's no bears, there's no eagles, there's no native villages, there's no commercial fishing, there's no flyfishing, there's no lodges, and there's no DeHavilland Beavers [ed. note: popular aircraft used throughout AK, primarily as float planes], y'know? So…listen to the guide, great clothing, and keep an open mind.
MH: Excellent. I'm going to use that question to segue into this next one…the preface of this question is that AK is pretty much a one-of-a-kind place, maybe with the exception of Kamchatka, but AK, in its hugeness and with awesome salmon runs…what do you think we as anglers need to watch out for to maintain the quality of the AK fishing experience for future generations?
Brian O'Keefe: First answer, three words: No. Pebble. Mine. The biggest disaster of our lifetime and many lifetimes in the future. It is the most stupid, ridiculous project EVER planned by human beings…take the most beautiful place in the world with incredible salmon runs, and the most incredible landscape – seriously, just the landscape. Let's say that Pebble was developed and [the tailings dams] never breached, they never had an earthquake and it never was an environmental disaster – it LOOKS terrible. You want to fly to AK and see miles and miles of nothing but perfect tundra, foothills, mountains and glaciers, river valleys and watersheds…now you're flying from Iliamna and you want to fish the Copper, you want to fish Talarik creek, and you're flying over the biggest pit mine in the world – who wants to do that? I'd stay home. Seriously, I'd rather stay home and fish the Deschutes, fish the Metolius, beautiful rivers…I wouldn't want to go up there and see a big strip mine. It's the dumbest thing in the world…If I had a terminal disease, I would sacrifice…I would go up there and blow those [expletive deleted] off the face of the earth…
MH: This sounds like something that you are passionate about…
Brian O'Keefe: A little bit…But seriously, if I got cancer, I'd buy a ticket up there and wreck all of their equipment. I believe in tundra terrorism…if it comes to that, we gotta take it back. But for the future generations…I think a lot of the responsibility of quality fishing anywhere in the world can be broken down into two parts: the public, and the government. Involvement of the public with the government is so important…I'm not into big government. I pay my takes, I'm perfectly happy with our roads and with our social systems, I think it is just great. But the anglers, the hunters, the other recreational users, they have to make their opinion known – whether it is the smallest little detail of a regulation, like barbless hooks, it has to be known. There has to be some way to channel all of the intelligence of the guides, the lodges, the pilots , the customers that fish up there so that they have a forum to convey opinions and their experiences so people can make really good decisions. I think that from a biological point of view, most fish and game people do the best they possibly can – they don't have an agenda to screw anybody or ace out someone, they just take the information they have and make the best decisions possible. That might be contrary to what some people think, like, " oh that's not enough of a limit", or "that's too much"…you can't please everybody. You have to have the scientific information and back it up with experience from people in the field – the guides, the pilots, the lodges, the fishermen – and keep that pipeline open, that transfer of information so that people make really good decisions. Other than that, and this is strictly my opinion…I don't have to catch a lot of fish to have a good time. I like challenging, fun fishing where it's not super easy, I want to fish for wild, gorgeous fish…I don't wanna catch a ton of them, I just want to catch a few and let a whole bunch swim by me and go upstream…I like to take out the camera, or build a big fire – I love camp cooking, so I like to cook a huge lunch, to see some scenery, learn about bear habits…all that stuff is part of the whole AK equation.
MH: That sort of brings me to the next question…what is it that keeps you coming back to AK?
Brian O'Keefe: AK is wild. Plain and simple, pure and simple wild. No roads, no fences, no billboards, no factories…all that stuff has a place I
suppose…I live in central OR, we have a couple of medium sized towns, and I can get out into the wilderness real easy, places where you won't see anybody – actually I have places in OR with more mosquitos than in AK – but I don't have the opportunity to get in a float plane and fly low and slow and see moose, wolves, bear, wolverines, dall sheep, fly over lakes and rivers, see trumpeter swans…and never see a road, never see a fence, and the rivers…as far as my fishing experience in North America – undammed, free-flowing rivers that are at the whim of nature and the snowpack, the runs of sockeye…it's all a balancing act and it is all a cycle…as a fisherman, as a human being, it is just fun to be a part of that.
MH: Awesome. Hey, goofy question time…let's say you are coming back from Bristol Bay and you have a night to kill in Anchorage…what are your top three bar choices?
Brian O'Keefe: Alright, that's super-easy. [laughter] First of all, I am going to go to Club Paris downtown, it is on, like, 3rd or 4th…I really don't know the street numbers or names…[ed: note: Club Paris is on 5th between D and E] but it is one of the oldest restaurants in Anchorage – so I go to Club Paris and I get the best steak they make. Great restaurant with great food…it is an old AK establishment, not fancy, but…you'll see a banker and a construction worker, a pilot…well, everyone is a pilot…it is just a cross-section of Anchorage culture, and you don't have people coming in on a tour bus, it's just locals having a great dinner…from there I might go to Humpy's – that is a bit younger crowd, ok, maybe middle aged crowd…good music, a little rowdy, a good place to mix with the local folks, have a good time, have a few pitchers of beer…I might might go a couple blocks west to…oh, you are gonna have to help me out here – the logo is a man, a…holding a head…Darwin's…
MH & Brian O'Keefe, simultaneously: Darwin's theory.
Brian O'Keefe: Yeah, the logo is a chimp holding a human head, kind of a reverse thing, sorta weird, but…Yeah, Darwin went to Oregon State, so
being a beaver I support Darwin [ed. note: The name of the bar owner is Darwin, and O'K's alma mater is OSU, whose mascot is the Beaver. Stick with us.]…He has these hot shots up there, I think they are cinnamon schnapps or something, but they're super-hot and they're fun…They have a great jukebox – from Merle Haggard to Led Zeppelin, it's all on the jukebox…people go in there to get a little crazy, they're mostly locals, and y'know, it's good Anchorage culture. So…Darwin's Theory, Humpy's, and Club Paris, that's a great nigh…we're talking about getting back to the hotel at 3am, but…it's still light [laughter].
MH: OK, so…after the bars…Bush Company or Crazy Horse?
Brian O'Keefe: Well… you know what? I haven't been to Crazy Horse, but there was a time when the Alaska Bush Company had the cheapest beer in town…I'm kind of a cheapskate, I'm a poor starving artist, so…cheapest beer? Yeah, let's go. So yeah, I've been there, it's…it's pretty cool. But I would take a friend who has never been to the Bush Company because you gotta get the bumper sticker and you have to have a hat, you just got do it…It's just fun…The MC says, "now on stage one – Mercedes, from Las Vegas" and this stunning human comes down and does her thing and…I'm from Oregon, so it's..wow..then, "on stage two – Sapphire, from Los Angeles", and another stunning woman comes down and does her thing…"on stage three, from Salem, Oregon – Mary!", and we're like, "meh…Oregon" [laughter]. Hey, we're all in it together…I'll tell you what, I drove by the Bush Company, I was in a cab and I was going to rent-a-wreck back when you could get a Subaru for $39 – we drove by there, and it was pretty late, and the Bush Company was on fire, they had a fire and everybody ran out…so there are all these commercial fishermen and loggers and guys…and girls who just had to run outside, and I was like, "timing is everything" [laughter].
MH: You have seen plenty of clients in "brain on vacation" mode…what are some of the classic moves you have seen when the brain leaves but he body keeps going?
Brian O'Keefe: This goes back to pace…pace, cadence, rhythm, whatever word you want to use…everybody has a way they plan their day, how much energy they have, and it can be kind of brutal – let's just take an example of someone flying from Denver, Colorado…you fly to Seattle, then you've got some layover time, sometimes overnight…fly to Anchorage, hustle over to PennAir, fly out to some tiny little town in the middle of nowhere, get picked up by a helicopter, a jetboat, a float plane, a van…you're whisked off to a lodge…you've been dragging your bags the whole time, and you
finally get where you're going and it is still light out…some people don't sync in and they're still in the same sleeping patterns they were in at home…so they show up at 6am the first morning at breakfast and they're all jittery and shaky from lack of sleep and they're pounding coffee…they get assigned a guide and a pilot and off they go and they're kinda…they're sometimes mentally screwed up, they're not who they really are, they're just kind of a zombie…so they get rigged up and they really haven't said to themselves, "hey, I'm supposed to be up here having fun, just staying loose", and they get pretty wound up and bound up…they get this idea like, "hey I better catch some fish because if I come back to the lodge and everybody catches fish but me, I'll look bad", and you just gotta say, "hey – what is fun, and what makes you happy?" First of all, relax. Breathe. Enjoy the jetboat ride, look for wolverines, look for wolves…Just my last trip up there, I came around a corner and there was a white wolf, there on the bank, 60 feet away…to me, that is a trip maker…I mean sure, we're gonna catch some fish, but a white wolf, that close where you can see their eyes, that's an experience that will last a lifetime. But people get up there all jittery and hyper, and they have expectations that are maybe obtainable, maybe not…Relax. Go with the flow, find ways to make fun and have fun, and…I don't wanna really make anybody mad, but – when I was an AK guide, we LOVED Texans. Texans came off the plane smiling, cowboy hats…maybe they had a half-gallon in one hand…they had no expectations except "we're gonna have fun, we're gonna play cards, we're gonna goof around with the guides, we're gonna enjoy these airplane rides, and we're gonna have a great time". Now, I'm not prejudiced, but Connecticut, Maryland, Delaware, Rhode Island…they're a little more uptight. They're in fly clubs, and they're more status-conscious, and they have all the right gear and all the right stuff but they show up with a scowl on their face…they don't wanna go home unless they have stories of great big fish and lots of fish…Woah. Take a breath. You folks from Connecticut and Maryland and Delaware, you should just appreciate the wildness of AK, so when you're flying in that floatplane, look around…look at the mountains, the glaciers, the rivers…you are going to fly over rivers that you can't fish because there is no place to put a plane down, and you are going to fly over thirty inch rainbows that have never seen a fly - that sort of stuff should impress you enough to just relax and appreciate the moment…you get on the river, and you have a 25 year old guide and he is so dedicated to this job and he is having the time of his life…pick up on his energy and his experience and be a kid again – fish like a kid, enjoy it, and just go with the flow…you are going to catch fish, it's just that some people don't know how to have fun because they are uptight about numbers and size and going home with the right pictures…just mingle with the guides, get to know the cook, talk to the staff…"What do you do when you're not cooking?" "Well, I go down there and throw an egg pattern in that riffle and I do pretty good." "No Kidding?" So fish after dinner. Talk to the pilots, find out where they are from, what they do in the off-season, they usually have tons of great information and great stories…it is all about making an experience out of the whole thing and not just counting fish.
MH: I have one last question for you…we talked about Southeast really briefly, and you had an impression of Southeast AK that was very favorable…so, last question: What is your favorite thing about Southeast AK?
Brian O'Keefe: My favorite thing is…I'm not copping out, I'm going to say it is the entire experience…but if I have to be really really REALLY specific…There I was – you have to start every great story with a "there I was" – There I was, on a converted crab boat…apparently there was a time when AK bought out the permits of some crabbers, and a few of them turned their boats into sort of Eco-tours…so I was with this guy, I can't remember his name, but we went out Icy Straits, Gustavus, Glacier bay, the A B C Islands…that's, uh…the ABC islands are…
MH: Admiralty…
Brian O'Keefe: …Baranof and Chichagof, right? And the straits and sounds in between all of them with rushing tides and…we actually threw in a legal crab pot for king crab – threw it in, put a buoy on it, and went fishing. We anchored up and walked up this small stream in the towering forest was just unbelievable…I was born in Washington State, so I have been in the rainforest, on the Olympic Peninsula…towering forests – beautiful, I love that stuff. So we hit perfect weather, we are in these mossy trees that come right down to the river's edge, we're fishing for native steelhead, it was unbelievable…sight-fishing to 28 to 34 inch steelhead…so we go back to the boat, haul up that king crab pot, spill the crabs out on the deck and keep our legal keepers in a live tank. When it was time to cook them, we boiled 'em up…fresh king crab – I love Dungeness crab too, so we had those too, but who gets fresh king crab? Only fishermen, king crab fishermen. So we had fresh king crab on top of a great steelhead day, an amazing forest along a perfect watershed with no logging…to me, that's an experience you take with you for the rest of your life.
MH: Thank you very much for that interview, Brian O'Keefe.
Brian O'Keefe: My pleasure…I'm going back to AK ASAP.
For more about Brian O'Keefe's work check out: