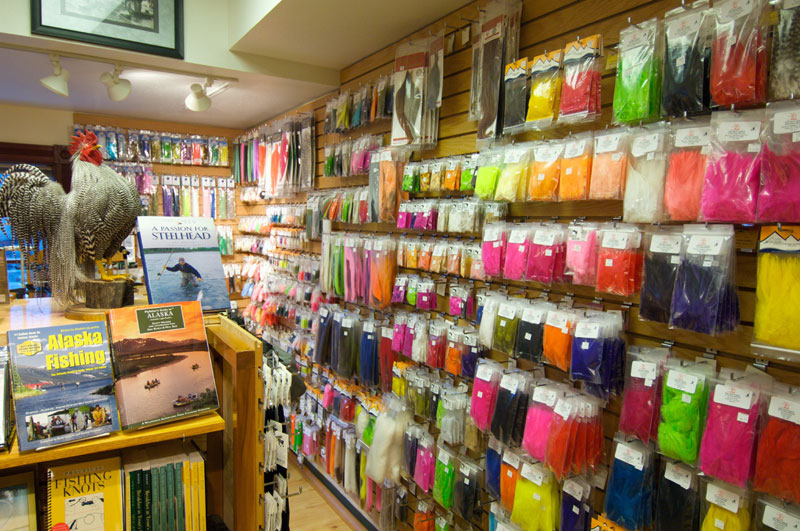 Welcome to our Juneau page.

Here you can find the lastest information on what is going on at our Juneau shop. Classes, casting nights, fly fishing club activities and community events are all listed here.
January Hours
Monday - Friday
10am - 2pm
Saturday & Sunday
Closed


---




UPCOMING EVENTS in 2020:

Beginning Fly Tying: Thursday Evenings January 23, 30th & February 6th. 6:00 - 8:00pm
This 3 session class will focus on learning the fundamentals of fly tying as well as how to tie effective local fly patterns. All tools and materials are provided.

Cost is $75. Please call the shop at 586-1550 or stop by to sign up. Space is limited to 6.

Tuesday Night Tying sessions and TU Bar Flies will all start in late January of 2020. Keep your eye out for exact times and dates and we look forward to seeing you all there!

Thanks to all who attended our many fly casting classes this past summer! We are pretty sure we set a record for number of classes taught and students who wanted to learn fly casting or improve their cast. We'll start free casting classes in April of 2020 and we'll firm up the date as the weather allows.


---
Raincountry Fly Fishers
The Raincountry Fly Fishers are Juneau's local fly fishing club. They meet on the 2nd and 4th Wednesday of each month from February - May.
Meetings are held from 7-9 PM at the Thunder Mountain High School Library. New members are always welcome. $10 Annual Dues.
Contact Tony Soltys at tsoltys@aol.com or call 789-9159 for more information.
---
Juneau area fly fishing map
We have created two maps of fishing areas on the Juneau road system.
You can click to view either map and print them out.
To find out what areas are currently fishing well, check out the latest Juneau Fishing Report or contact us.
Map #1 shows the entire road system as well as a blow up of the Mendenhall Valley.
Map #2 has detailed maps of four local areas: Echo Cove, Fish Creek, Peterson Creek, and Sheep Creek.
Please contact us for more information (907) 586-1550.