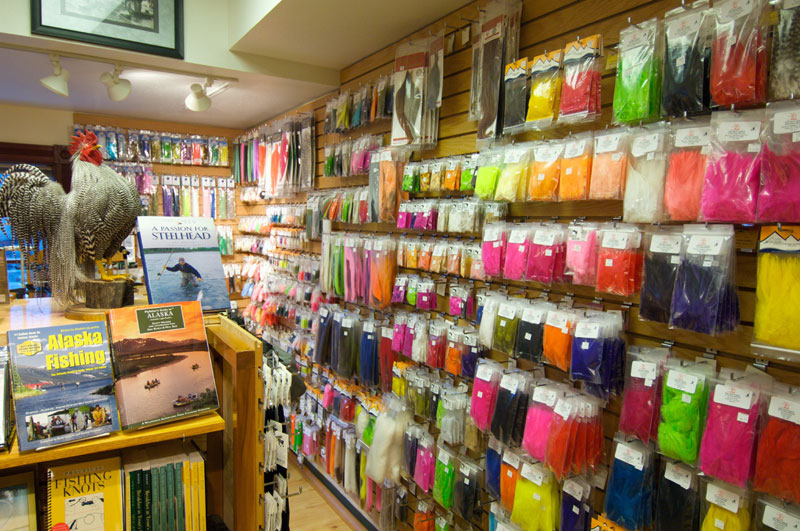 Welcome to our Juneau page.
Here you can find the lastest information on what is going on at our Juneau shop. Classes, casting nights, fly fishing club activities and community events are all listed here.
HOLIDAY HOURS
MONDAY - FRIDAY 10:00AM - 5:30PM
SATURDAY 10:00AM - 5:00PM
SUNDAY CLOSED
---
---



CELEBRATE THE HOLIDAYS WITH ALASKA FLY FISHING GOODS!

Join us Saturday, December 12th from noon - 6pm for our annual holiday party at the shop.

We will have treats, sweets, drinks, special deals, raffles, and more....







Private Lessons
Want to learn to fly fish?

Want to learn new on-stream techniques to catch more fish?

Does your busy schedule not allow you to attend our regular classes?

Looking for one to one instruction?
A Private Lesson is just the ticket for you. Tell us what you want to do and we'll come up with a plan to make it happen. We offer instruction for single hand or switch and spey casting.
Please note that this is not guided fishing. A current Alaska Fishing License needed.
Cost is $50 per hour. A typical beginning lesson is 3 hours and and an intermediate lesson is often between 2 and 4 hours.
Please contact us for more information (907) 586-1550.
---
Raincountry Fly Fishers
The Raincountry Fly Fishers are Juneau's local fly fishing club. They meet on the 1st and 3rd Wednesday of each month from January - May.
Meetings are held from 7-9PM. New members are always welcome.
Contact Tony Soltys at tsoltys@aol.com or call 789-9159 for more information.
---
Juneau area fly fishing map
We have created two maps of fishing areas on the Juneau road system.
You can click to view either map and print them out.
To find out what areas are currently fishing well, check out the latest Juneau Fishing Report or contact us.
Map #1 shows the entire road system as well as a blow up of the Mendenhall Valley.
Map #2 has detailed maps of four local areas: Echo Cove, Fish Creek, Peterson Creek, and Sheep Creek.
Please contact us for more information (907) 586-1550.