Juneau Report 7-12-12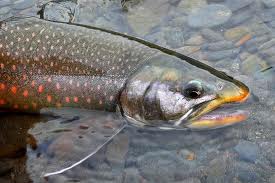 The 4th has come and gone, which means it is time to get your fish on! Drizzly rain, nights of horrendous down pours with the occasional "sucker hole" kept most anglers at bay last week, but those who did fish found some fun times when the waters allowed.
Echo Cove is currently fishing very well for pinks. Hoards of fresh fish continue to cruise the beaches, making for exciting action on the fly. Try fishing the low tides on the boat launch side of the cove. Pink streamers like the Humpy Hooker are the key.
When in shape, Cowee Creek has been fishing well for both pinks and dollies. Fishing has been best down towards the meadow. Pink and purple leeches such as Starlite Leeches and Hareball Leeches have been good for pinks. Dollies are starting to transition from eating salmon smolt to gobbling up eggs. Clouser Minnows, Battle Creek Specials, traditional egg patterns and beads are all good choices.
Tons of chums have been showing up in the local waters over the past few weeks. There are hatchery fish returning to Auke Bay, Amalga Harbor, Sheep Creek and McCauley (Dipac) Fish Hatcheries. Good places to try them in the salt are off the beaches surrounding these areas along with the Shrine of St. Teresa, Lena Point and Pt. Louisa. Chums in the salt can be tricky, but typically pink streamers like the Party Girl and Party Boy can be a good choice. Also try smaller patterns like the Neon Shrimp.
All of the rain from last week has encouraged chums to enter freshwater. Peterson Creek, Auke Creek, Sheep Creek, Montana Creek and Fish Creek are starting to see them. Dollies are following them in, which means egg season is upon us. Fishing bead and egg patterns will continue to improve as the chum start to spawn in the next week or two. Try beads in 8mm and 10mm in colors like Peachy King, Mango, Egg Yolk and Glow Roe. Be sure to look at our newly redesigned Southeast Bead Selections with the latest and most effective local bead colors and sizes. For flies, try the Emission Egg, Battle Creeks and Gorman's BH Egg.
On a related note, if you are interested in learning more about fishing with beads, be sure to check out our Hosted Fishing Day on Saturday July 28th. We'll take a small group of anglers to a local stream where hands-on instruction will be given on selecting, rigging and fishing beads. Call the shop for more info or to sign up. 586-1550