Juneau Report 7-25-12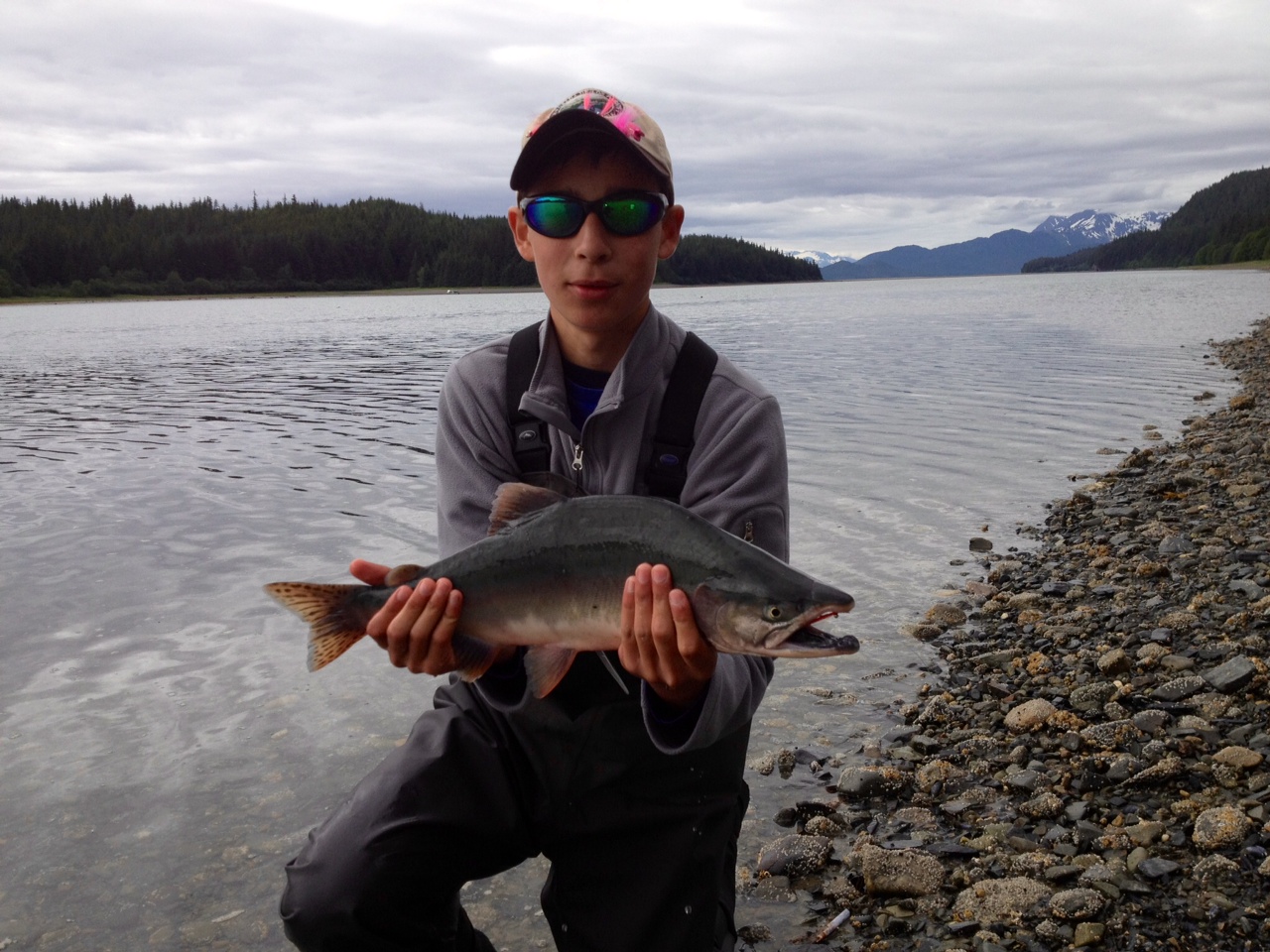 With the end of July rolling closer, the fishing off of the Juneau road system and Northern Southeast has heated up. Chums and Pinks are now in most systems with tons of Dollies and a trout in with them. Most Chums are already in mid spawn in most systems, but there are still a few fresh fish moving in. Try a slow swing or dead drift to get these monsters to bite. Pink Starlite Leeches, Bunny Leeches and Hareball Leeches can be the ticket. Go small and dead drift if they are being lock lipped.
Pinks that are in the streams are either staging in the pools or just entering the estuaries and the beginning of the pink spawn isn't far off. For staging pinks in the streams or estuaries, try the old standby Humpy Hooker or pink Starlite Leech. For fussy fish, try dead drifting either a Neon Shrimp, Karluk Shrimp or Money Bug.
Echo Cove continues to produce lot of pinks. Males are starting to turn and form massive humps on their backs while most hens are still running bright. There are a lot of fish still in the salt too. Fishing for pinks in the salt should continue to be good for another couple of weeks. Sea Runner Specials, Humpy Hookers and Rocketmen in pink or fuschia are good choices. Floating lines or slow (emphasis on slow) sink tips can be good. The retrieve can be anything from a consistent strip to a slow strip and pause. Places to try for pinks other than Echo Cove are: Pt. Louisa, Lena Point, mouth of Fish Creek, Montana Creek and the Shrine.
In the creeks, eggs have now become the norm for Dollies and trout, either in the form of egg patterns or beads. Most creeks in the Juneau area and off of the road system are fishing good to great. Egg patterns like Gorman's Bead Head Eggs and Unreal Eggs in oranges and pinks are working well. Both 8mm and 10mm beads are rocking the char too. Try colors like Mottled Peachy King, Glow Roe, Tangerine, Orange Clear and Egg Yolk. Please remember that state law requires a pegged bead (non free sliding) be within two inches of the hook. Another note: felt soled boots are illegal on all fresh waters of Alaska.
Good Fishing to you,
Brad, Mike and the boys