S.E. Report 07/20/11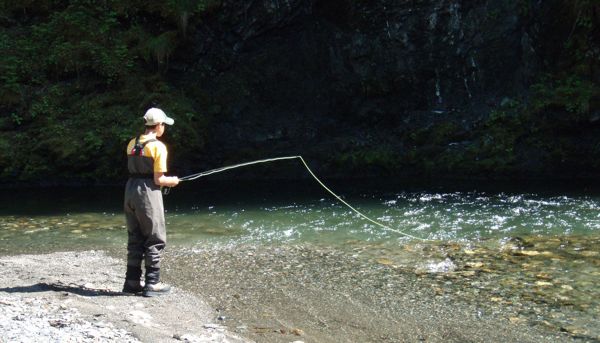 The roadside fishing in Juneau, and most of S.E. Alaska,  is on fire, so to speak.  Pinks and Chums have entered most freshwater systems.  Dolly Varden and Cutthroat trout are following the into the beds to eat the dislodged eggs, free drifting from the salmon redds.  If there were a time to wet a line, it is now!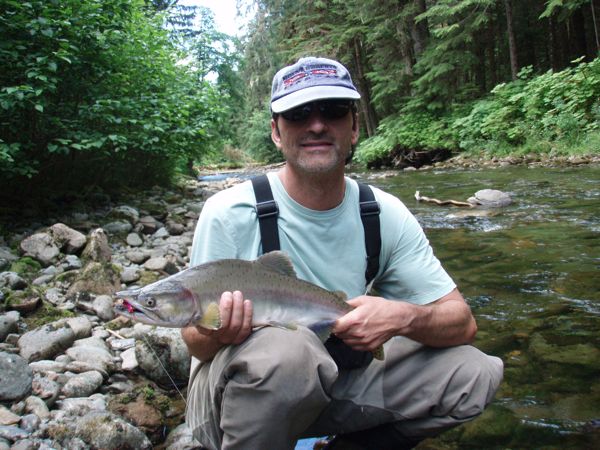 Pinks are still in Echo Cove by the thousands.  Most of these fish are still bright, and they put up quite a fight.  Look to take them with a 6-8 wt. rod with a floating line and a 9' leader.  Humpy Hookers and Searunner Specials are the patterns of choice.  Want a challenge?  Try taking them with a top water popper. Waking a pink foam or deer hair wog can be quite a blast.  Just seeing the hooked snout open wide behind the fly can leave a grown man in a giggling fit that may last for hours.  Try the Kiss of Death, Techno Wog or Popper Wog.
Chums are quickly metamorphosing from their beautiful ocean bright stage into their gnarly, dog toothed, alligator-like spawning phase. These big guys are tough opponents and great photo fish, but probably not the best table fair.  Try pink Starlite Leeches and Egg Sucking Leeches.  C.H. Popsicles and Kandy Kanes can be the golden fly too.
With the latest rains, the Chum spawn has started. Dollies and Cutties are busy gaining winter weight eating eggs like there's no tomorrow.  Try egg patterns such as #8 Glo Bugs and Unreal Egg Clusters.  Beads are also an effective means of tricking trout and dollies onto the end of the line.  Because of how beads are set up to fish, the mortality rate on fish that are caught and released is much lower than that of traditional egg patterns.  Want to know more, check out Beads: The Bare Naked Truth.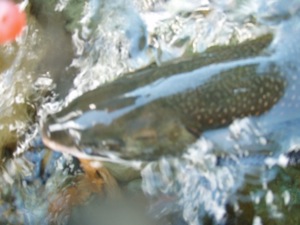 Have pictures that you'd like to share, or for a chance to win the "Fly Give-Away of the Week," join us on

.
Good Luck on the water!
Brad and the gang