Juneau Report
This week brings us closer to the end. Roadside silver fishing has been tough compared to the last few seasons. With that said though, a fish can't be caught unless there is a line in the water. Cowee and Montana are the best bets for these late silvers. Reports from earlier in the week told of a few fish still coming into Cowee and Montana. These will be the best bets on the road system. The water in Cowee was high today, so sink tips would be a good thing to try out there if the floating line isn't getting the job done.
Trout and dolly fishing continues to be spotty. Cowee, the Mouth of Montana and Peterson Creek are the best bets for late season trout. Washed out egg patterns, small leeches, flesh and salmon smolt can do the trick.
Good luck and see you on the water,
Brad and the crew
ADDENDUM ON 9-30-12
The Channel continues to produce a few fish. While they are not thick out there, if you work a tide you have a good shot at getting a coho or two. Check out this nice bright buck from Saturday 9-29-12. This fish was just in from the salt with sea lice on him and scales popping off.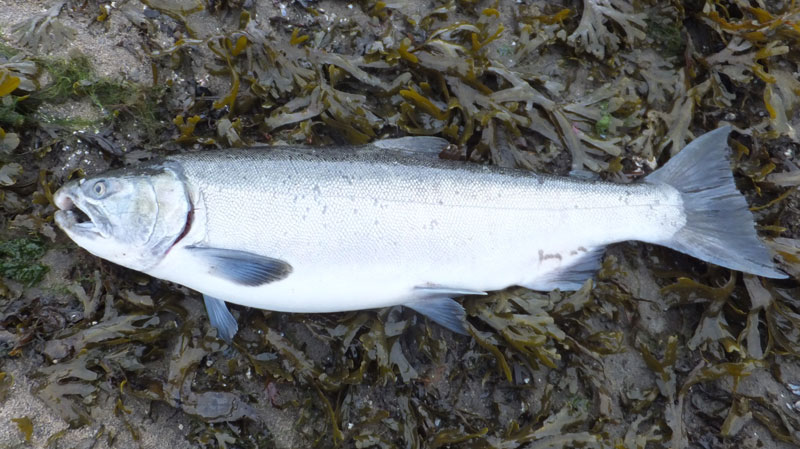 The best spot seems to be between Nine Mile Creek and Bayview Subdivision. If you work the dropping tide go for the 3 hours before the low or on the flood the three hours after the low. Swinging and stripping Clouser Minnows in Charteuse/White #2 and Tutti Fruiti #2 and Dolly Llamas in Purple/Pink #2 is very effective. Look for deeper slots where the fish can hold through the low tide.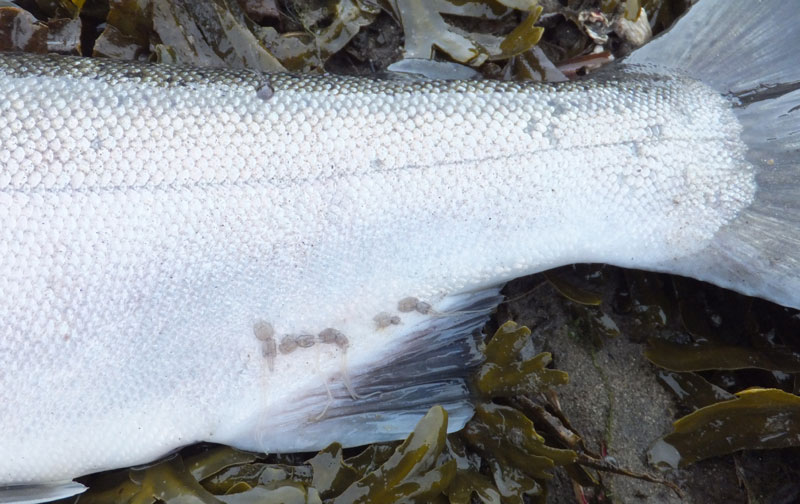 Keep at it! Last season we got our final cohos on October 14th in the channel and only the weather stopped us after that.