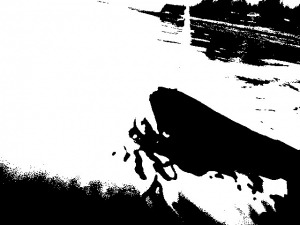 Fishing in the Juneau area continues to get better and better. Salt and estuary Dollies are in full swing. They are mowing down smolt in the estuaries and along the channel. Bracketing the low tide in all areas of the channel from the Juneau-Douglas bridge all the way out to Fish Creek flats is a good bet. Try Clouser Minnows in Gray & White or other small baitfish patterns if the water is still murky from this week's rain. DIPAC is scheduled to start releasing chum fry this weekend, too. It is about to go from good to crazy good!
The fish that are out a little farther away from Gastineau Channel are thriving on sand lance and herring. Good places to try are Echo Cove Sand Spit and Eagle Beach by the Boy Scout Camp. Nice salt Dollies can also be found off of the rocks at the Shrine of St. Teresa, Lena Point and Dupont. Try larger Clouser Minnows, Stinger Clousers and Pop's Sandlance. Often the outgoing tide is better, but don't dismiss the incoming, especially out at Echo.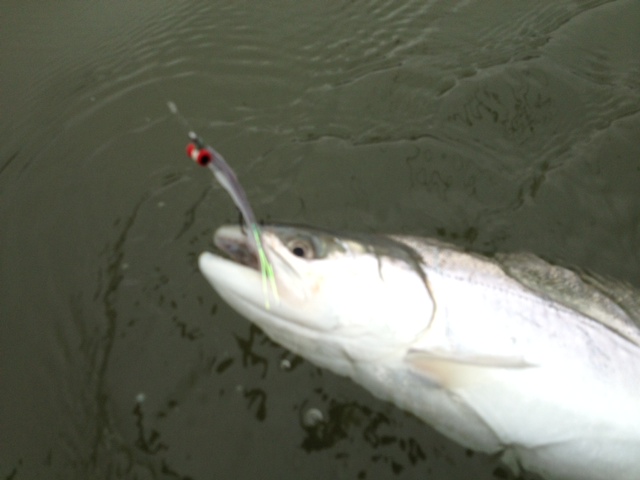 Windfall Creek is open for sockeye fishing Wednesdays and Saturdays in the month of June. We haven't received any reports of sockeye yet, but most years see the first fish return between the 7th and 10th. If you don't want to rush up there for first light, try a few hours after a high tide. Often waves of fresh fish will show up. Try Sockeye Lanterns, Red Hots and Mercer's Sockeye Fly.
Hatchery kings are showing up at both DIPAC Hatchery and in Auke Bay. These fish can be targeted off of the beaches in and around Salmon Creek and Auke Creek. Fish should start to show up at Fish Creek in the next week or two. Try Half n' Half's, Seekers, Rockstars, Mr. Bodangles as well as our new 2/0 King Clousers in Pink/White and Chartreuse/White. Fishing the falling tide is often the best bet.
Although fishing has taken its sweet time getting rolling this year, It is game on now!
Tight Lines and we'll see you on the water!
Brad and Crew