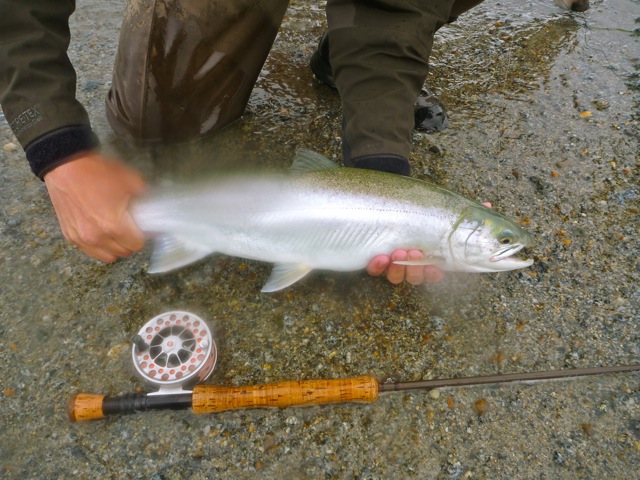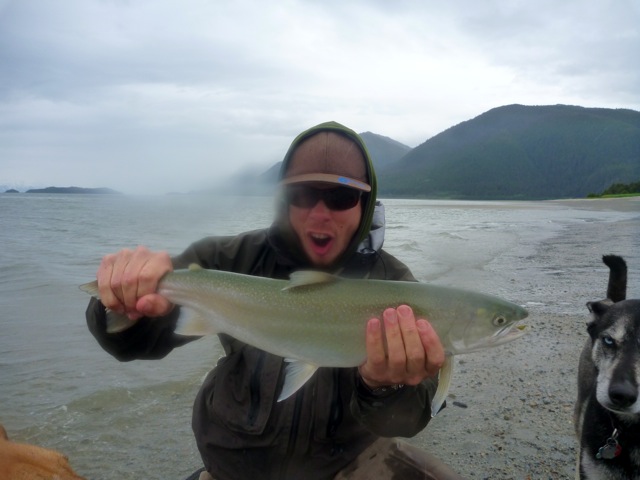 June 7, 2012
May was cold, wet and hit n' miss for the fishing scene. As we've rolled into June though, the fishing has gotten better and better. It will only continue to heat up as the weeks pass. Lets just hope the weather does the same.
Beach dollies are the name of the game right now and the fishing is good. Bracketing the low tide seems to be the best bet to pick up fish. Spots to try include: Echo Cove at the sand spit, Amalga Harbor at the mouth of Peterson Creek, and the black sand beach out at the Thane Ore House. Try throwing your standard Clouser Minnows in gray/white and olive/white, Salmon Fry in green and gold, and Neil Creek Darts. If you are seeing the fish fin or slap the surface try out some top water flies like the Floating Smelt of Neil Creek Slider.
June is also the month of Sockeye Salmon out at Windfall Creek, open Wednesdays and Saturdays (check ADF&G Regs for questions.) Reports of a fish here and there came in last week. With the big tides this week, there are sure to be some fish in for Saturday. Some of our favorite Sockeye flies include: Sockeye Lightning (chartreuse, red, and silver), Copper Swans, Montana Brassies, and of course Red Hots.
Last but not least, hatchery King Salmon are starting to move in a bit closer to shore. No reports of fish on the fly yet, but soon. Look for this fishery to start picking up here about middle of the month.
Cheers,
The AFFG Crew