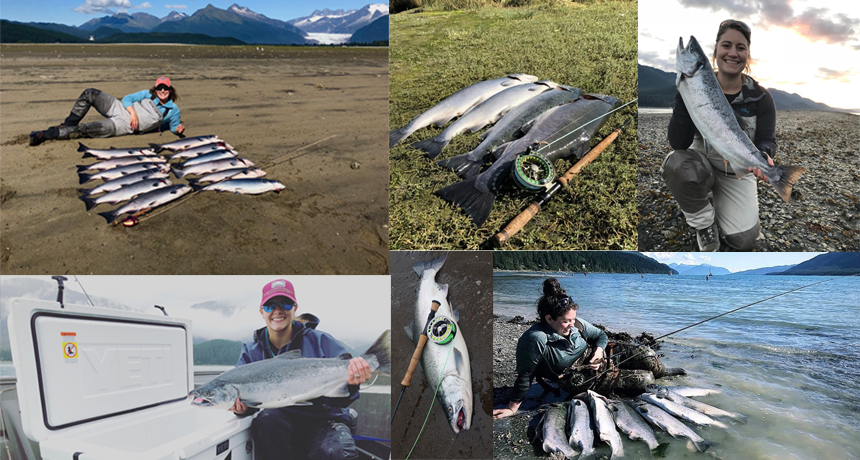 Hatchery silvers upon hatchery silvers. We'll start this week off by saying that if you have not been out silver fishing yet, you need to get out there. This is likely the largest hatchery run of silvers we have ever seen in the Capital city. So much so that ADF&G has just released that the daily bag limit for hatchery silvers has increased from 6 daily to 12. Yes, you heard that correctly, 12 silvers a day. Make sure to take a look at the emergency order for boundary limits, etc.
The Thane and Sheep Creek area has been on fire this week. Chartreuse seems to be the hot color in that part of town. Try throwing various sized flies like the Dolly Llama, Clouser Minnow, Deep Six and Megawatt. Bracketing either a high outgoing, high incoming, or whenever you can make it out seems to be the name of the game.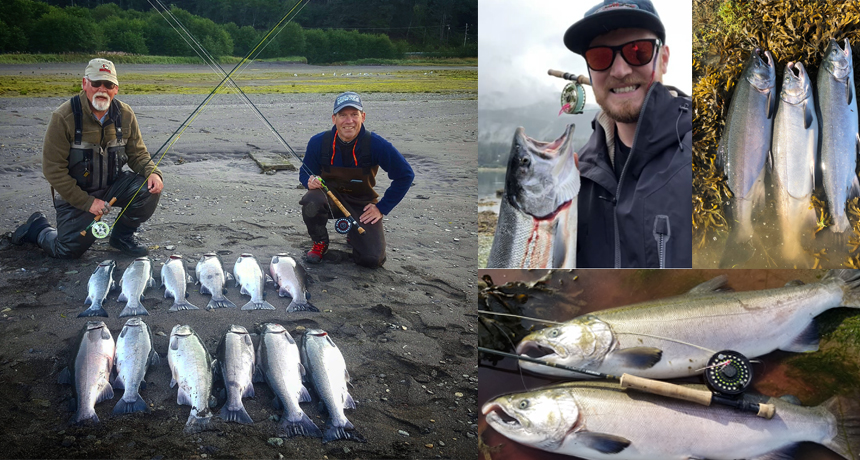 By Far, the biggest and healthiest stock of fish we have seen.
The Mouth of Salmon Creek has also lit up this week. Bracketing lower tides, these fish push up to the shoreline and have been actively eating both pink and chartreuse flies. Again, try various patterns like the Clouser, Alaskan STS Leech, and Starlite Leech.
The Free Candy and 5 Mile areas we haven't heard as much intel on, but we can only assume they are fishing well too. These spots fish best at lower tides, so try bracketing an outgoing or incoming from low. Smaller patterns like the Deep Six, 907 Leech, and Hot Shot Comet.
Finally, the 9 mile and Bayview area has also been fire this week. Pink seems to be the go to color for these spots, but tutti fruiti has been working well too. Try throwing a variety of Half and Half, Clousers, Deep Six and Flash Flies. Focus on bracketing an incoming or outgoing tide, and keep your bearings on how far you have to walk out as the tide starts pushing in… Nobody wants to have to swim back from a sand bar!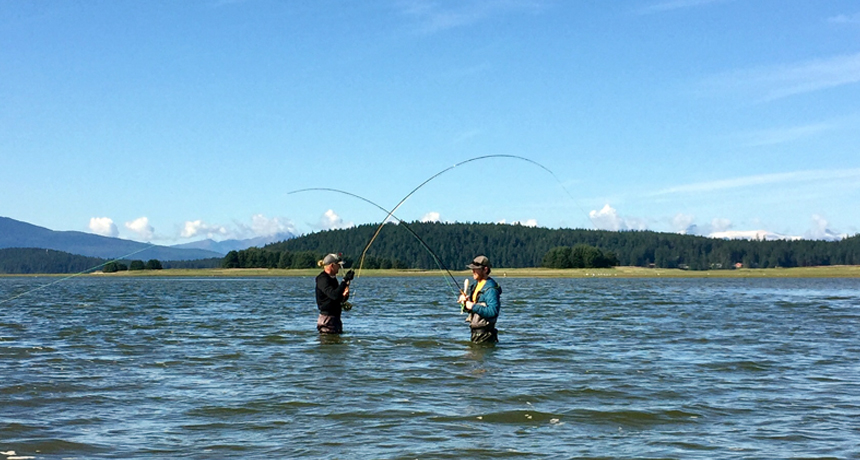 Doubles have been the normal occurrence this week...
We are glad to see as many locals getting out there and taking advantage of all the massive hatchery fish this year! We'd love to see your photos and hear about your adventures out on the water! Send stories and photos to Kayla@alaskaflyfishinggoods.com
Happy Fishing!