Let's see... Where to begin?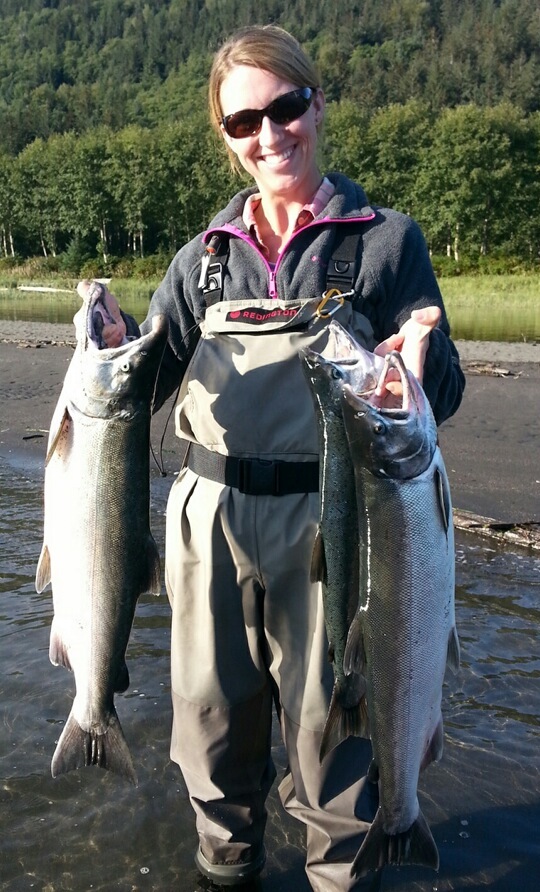 This week, the weather has been awesome, the tides have been huge, and the silvers have been found. Although, not a productive fishery every single day or tide, we have seen a couple dozen or more coho caught off of the Juneau road system in the last week.
That being said, it has seemed as though the Coho run may be a bit late this year. They have been trickling in tide for tide, but have yet to pour into town in the numbers we would all like to see. If you're not the luckiest angler on the water, you could find yourself investing quite a few hours per fish.... But, that's why they call it fishing and not catching, right?
Hot spots around town for fresh coho are 9 mile, 5 mile, the mouth of Salmon Creek, and Sheep Creek (creek fishing is still mega slow). Try bracketing the low tide, either fishing a few hours before low, or a few hours after low. If you have some time... try fishing both sides of the low. Hot flies have been the Dolly Llama- Chartreuse/White, Tutti Fruitti, Purple/Pink, the Jig Spanker- Chartreuse, Pink, Tutti Fruitti, Purple/Pink, The Clouser Minnow and Half n' Half- Chartreuse/White, Pink/White, Pink/Purple. Try either dead drifting or jigging your fly through tide rips and deep pools.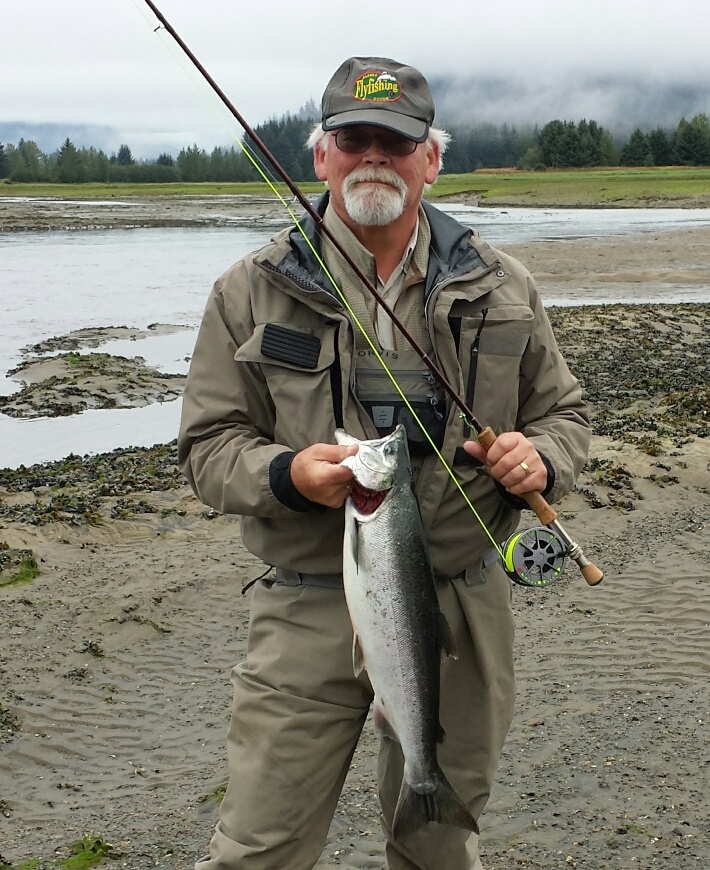 As far as other species off the Juneau road system go, Dollies have vaporized. If you see some, let us know... we're not sure where they are hiding! There are still tons of Pinks all over Juneau. If you hook these beasts as you are targeting Coho, try to change your fly; something heavy like the Dolly Llama will usually drop below them and straight to the Coho below.
Happy Fishing, we hope to see all of you out on the water!
We received a bunch of great fishing photos from our customers this week. We would love to see yours, too! Email photos to Kayla@alaskaflyfishinggoods.com