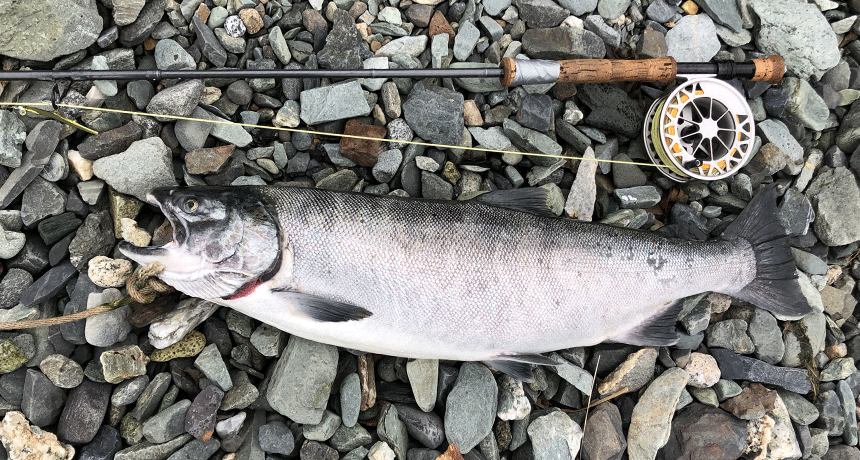 Healthy hatchery hen caught by David Bell.
Slow and heavy (flies) has been the name of the game this week.
Bright silvers continue to trickle into the Sheep Creek, 5 mile, and 9 mile, but not in the hoards that they were two weeks ago. If you focus your efforts on low tides at 5 and 9 mile, and high or low tides at Sheep creek, you should be able to find some fish! Throw heavy flies such as the black and white Dolly Llama, Megawatt, and Half n' Half flies in a variety of colors ranging from all white, black/pink, pink/purple, and chartreuse/white.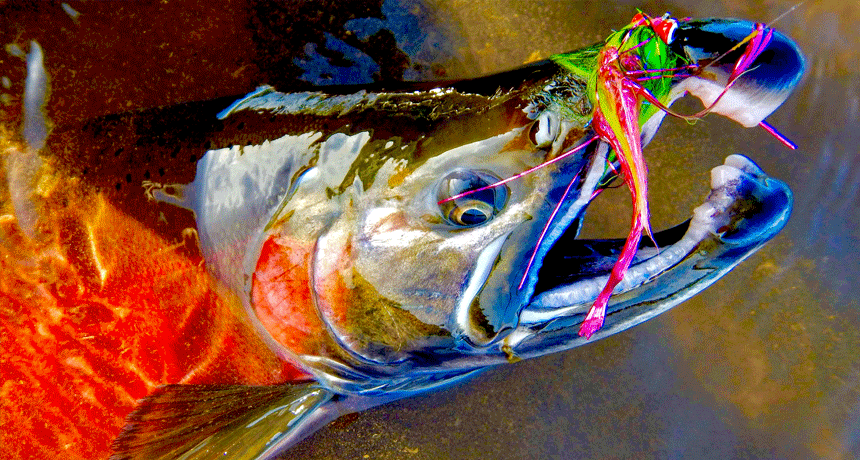 A Good News River Silver caught on the Megawatt by Bob Erickson.
We did get a bit of rain the last day or two, so give the channel a tide swing, and the creeks a couple of days or so to clear up. The weather seems to be clearing up in the forecast for the week, so this weekend could be a great time to get out again!
The creek fishing around town has been hit and miss, as the flows have been so low and the fish are pooling in deep pockets and log jams. When creek fishing around Juneau, you first need to think about flow levels, fly size, and patience. Try fishing the river banks early or late, if you reach a hole just after another group of anglers, it often is slow sailing for you. Try the Dolly Llama, Hareball Leech, and the Lead Eye Egg Sucking Leech in a variety of colors such as black, purple, pink, and chartreuse.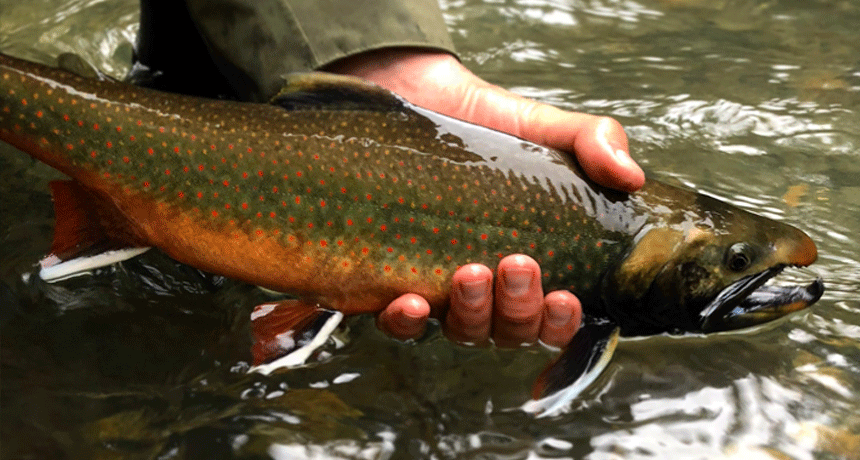 Fall Dolly Varden caught by Jake Fleetwood.
As October is quickly approaching, the end to our angling season in Juneau is too. We highly suggest getting out and hitting the water this weekend, we can never predict how much longer of the season that we have!
Happy Fishing!
As always, we would love to see our fishing reports in action, and what you've been catching. Send photos to kayla@alaskaflyfishinggooods.com.