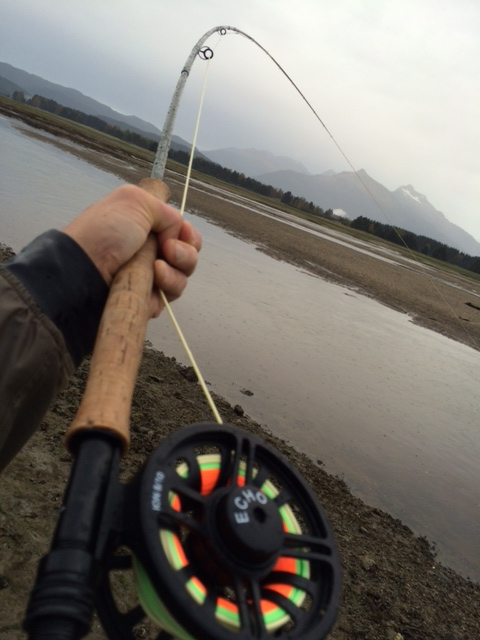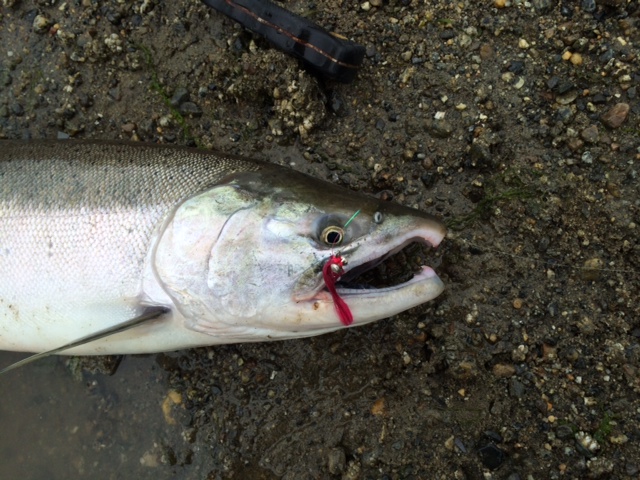 Normally this time of year, the fishing slows down immensely. Lucky for us, this year is not following that trend. The Coho fishing continues to impress us.
The Gastineau Channel has continued to receive fresh Coho's, coated in sea lice and unset scales. The numbers of Coho's we have seen in the last week leads us to think that the fishing is not dropping off anytime soon. The weather looks as though it is going to hold for us through the weekend (a little rain won't hurt anyone) and the tides are good morning tides, try fishing a couple of hours before low, through low, and a couple of hours after. Try flies such as the Clouser Minnow, Dolly Llama, Coho a go go, Starlite Leech, Deep Six and Rocketman in a variety of colors such as chartreuse/white, pink, fuscia, pink/purple, black/white, and tutti fruitti. If you have not caught a bite in a while, do not hesitate in changing your fly, especially after hooking a fish on one- variety will pay off.
Creek fishing for Coho's also continues full steam ahead. Cowee Creek and Montana Creek have been producing fresh coho's everyday. With the large tides we have had over the last week, it has pushed more chrome Coho's into the creeks. The creek levels look like they will hold at fish-able levels throughout the weekend, so if you cannot hit a morning tide, head to a creek in the afternoon (or fish both)! Try flies such as the Jig Spanker, Dolly Llama, Hareball leech, and LE Egg Sucking Leech in colors such as pink/purple, black/white, fuscia, blue, chartreuse, and purple. Again, don't be afraid to change your fly often. If you are swinging through some rather fishy looking water without any strikes, try changing it up- normally the results are good.
All in all, the fishing continues to give us great results, but we can't see into the future... it could taper down in another 7-10 days... so get out there while you can!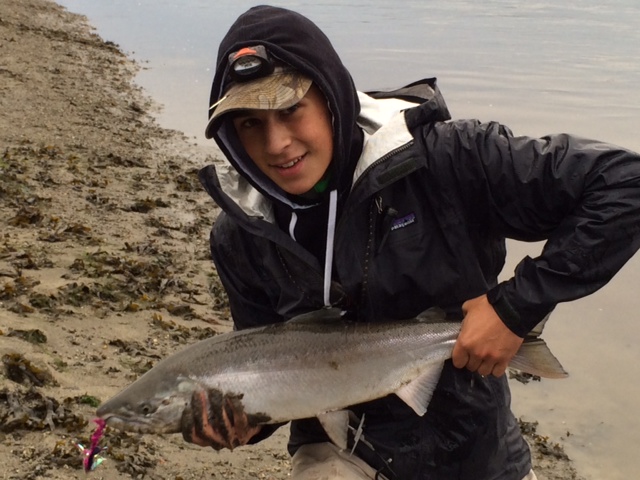 Happy Fishing!
-Brad, Mike & Kayla