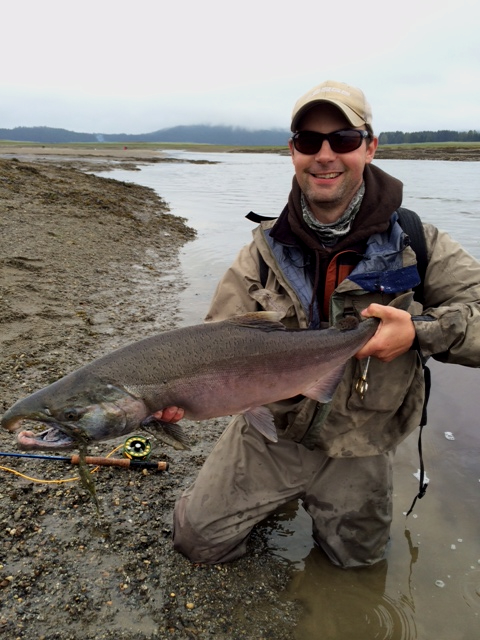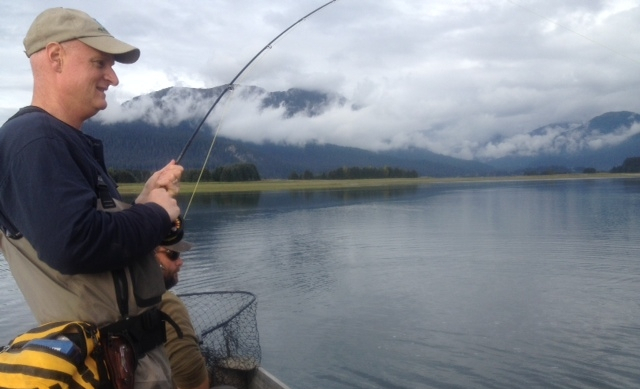 The best Coho fishing in years is upon us. Coho's continue to return to town in the masses, with no intent to slow down anytime soon. The Gastineau Channel, Cowee Creek, Montana Creek, and Auke Creek continue to light up with chrome cohos moving in daily.
With the low-high tides and the high-low tides this last week, the Coho have been stacking up in the channel, and pushing into creeks with the high tides. Now is the time to pull every color fly you have in your box, throw long casts, and strip in varying speeds. The Coho's are craving variation, as they have seen a lot of different colors and techniques thrown there way so far this season.
Try flies like the Dolly Llama, Clouser Minnow and Stinger Clouser Minnow, Coho a gogo, Rockstar, Deep Six and Rocketman in Pink, Purple, Chartreuse, Fuscia, Aleutian Queen, Tutti Fruitti, and Black/White for Saltwater fishing. Try Egg Sucking Leeches, Egg Hareball Leeches, Hareball Leeches, Starlite Leeches, Jig Spankers in Black, Purple, Pink, and Aleutian Queen for Freshwater Fishing.
If you land a fish on one color, and the Coho's seem to shut off after that, change your color, and you will find you will have better luck. Cast to jumpers, rollers, or tails you see, and you are sure to get lucky.
The season is far from over, so don't let the rain get you down, be sure to get out there and find some fresh Coho's.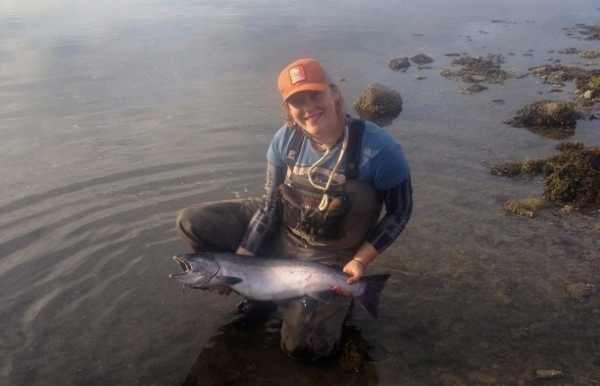 Happy Fishing!
-Brad, Mike & Kayla