Hooked Up!
Last week's coho fishing was a mixed bag of news. Let's start with the good news. The number of coho in Gastineau Channel, from Sheep Creek all the way to Fish Creek, is huge. A ton of fish showed up and the tides last week were quite small so finding fish and getting on them was pretty easy. Huge schools of coho were off Sheep Creek, Thane Road, 5 Mile, 9 Mile and Bayview.
If you fished last week, most likely in a t-shirt because it was so warm and sunny, you'll know what the bad news was. The fish were incredibly tight-lipped. As the old saying goes, "fish don't have eye lids", so when it is sunny they aren't happy. We all found big bunches of coho and then proceeded to go through every fly color and size in our box. Usually a fish or two could be scratched up but fishing during the day light hours was tough. The best results seemed to come from those willing to fish really early before the sun came up over the mountains.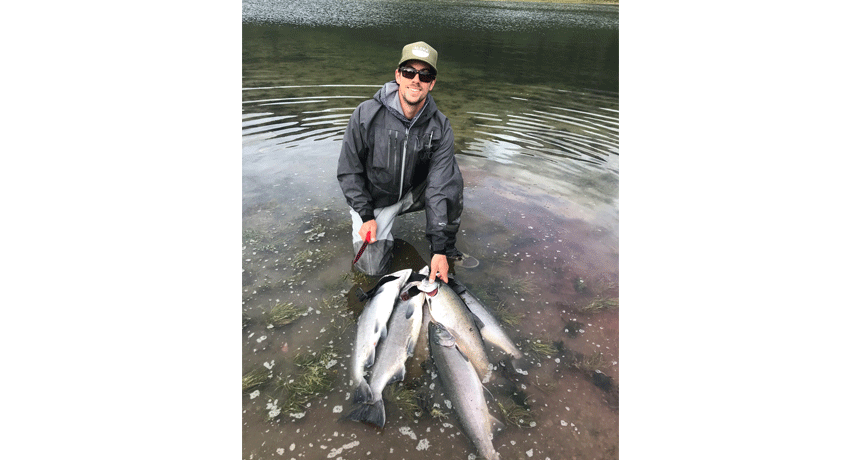 When the bite is on.
As of Wednesday the 11th the weather changed to a more seasonable cloudy/rainy which has already helped immensely. Coho were much more willing to bite with an overcast sky and several reports of 6 fish limits came in on Wednesday afternoon. The forecast for this weekend is rainy or cloudy so expect the fishing to be better.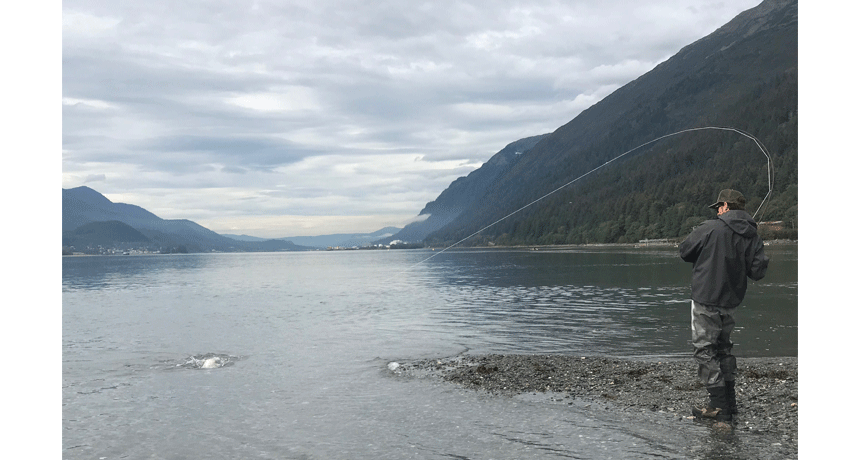 Ahhhh, finally some clouds.
A couple of interesting fly notes from this past week:
Dolly Llamas in Chartreuse/White #2 finally started working well. Historically this is a great color but it wasn't a hot one this year........until this past weekend when the coho decided they like it again.
Dolly Llamas in Black/Black #2 are also getting it done. Not to say Black & White Dolly Llamas aren't working, but if you are fishing one and the coho are refusing it, try cutting half or all of the white rabbit strip off. Or the shop has Black/Black #2 in stock.
Topwater Flies (Popper Wogs, Foxy Wogs, etc) were working well early in the morning on coho that were in waist deep water. Pretty exciting to see a 12lb fish come up to the surface and grab a popper!
If last week got you down, don't give up! This weekend looks to be promising with big coho numbers and ideal fall fishing weather. See you on the water!