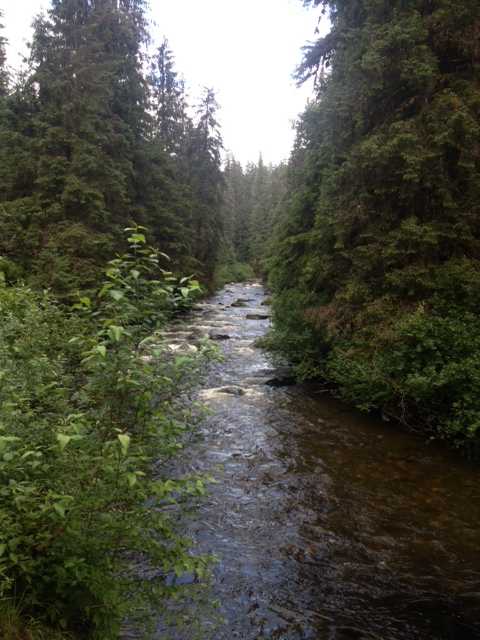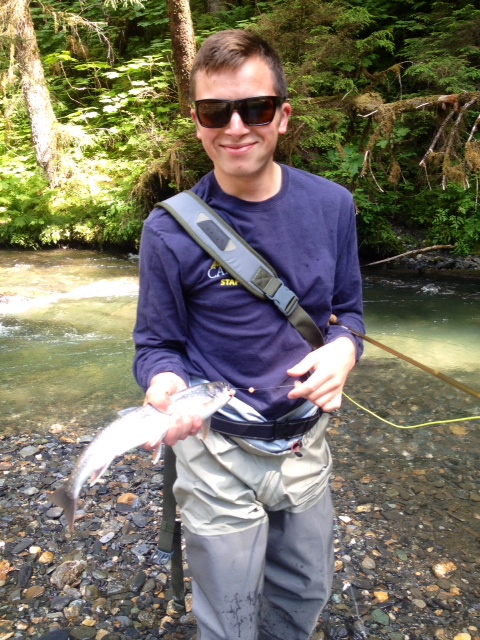 As we begin the first week of August, we hear a lot of questions about where the Silvers are... And, we have the same answers as last year- they should be returning soon. Early places to begin looking for the Silvers are False Outer Point, Point Louisa, the Shrine, and the mouth of Salmon Creek. As the Coho begin to cruise towards the Macaulay Salmon Hatchery, we should begin to see them more in places like Salmon Creek 5 mile North Douglas. Flies to try and target these early Coho are Clouser Minnow- Chartreuse/White, Pink/White, Tutti Fruiti, Purple/Pink and Chartreuse/Yellow. Half n' Half in Chartreuse/White or Pink/White, Mr. Bodangles in Pink, Chartreuse, or Chartreuse/Blue are also good flies to have in the arsenal.
The Pink Salmon are few and far between, but if you choose to hunt down one of these illusive salmon, there have been a few seen swimming around Cowee Creek and the sand spit at Echo Cove. Try flies like the Humpy Hooker, Searunner Special, Deep Six- Pink, and L.E. Egg Sucking Leech- Pink.
The Dolly Varden fishing continues to be in full swing in the freshwater creeks around the Juneau road system. Sheep, Salmon, Montana, and Cowee Creek continue to be strong fisheries as the Chum in the area are in full spawn and now beginning to die off. Try drifting flies such as Glo Bug- Peachy King, B.H. Gorman Egg- Pink, Fish Emission Egg- Pink, Orange, and Salmon Egg. If you are bead fishing, try alternating 8mm and 10mm beads, drifting them in pockets behind the spawning salmon. As the dead Chum begin to leave the creeks more and more, flesh patterns come into play. If you are fishing around log jams, stumps and deeper pools, you can try fishing Egg Sucking Leech- White/Pearl, B.H. Bugger- White, Twofer-Flesh, Battle Creeks and the Two Egg Omelet.
Happy Fishing!
Other news this week....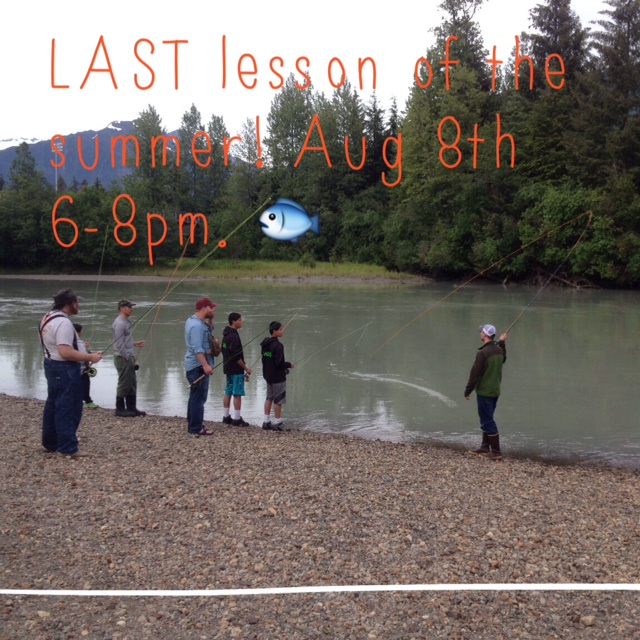 Our last FREE casting lesson of the summer is this Friday, August 8th from 6:00-8:00pm. We will meet at the shop, go over basic gear, and then head out and go cast a rod!
We have posted our Silver Salmon General Hosted Day for August 16th from 10:00am-Noon. Fly Fishing experience is necessary. This is a way for us to give you some hands on experience with one of our local fisheries off the road system. Bring your rod, reel, waders, and fishing license! Cost is $25 which includes a few flies and a leader for the day. Space is limited to 4, so sign up ahead of time!
*Women's Silver Salmon Hosted Day TBD*
Questions- Call us at 907.586.1550!
-Brad, Mike & Kayla