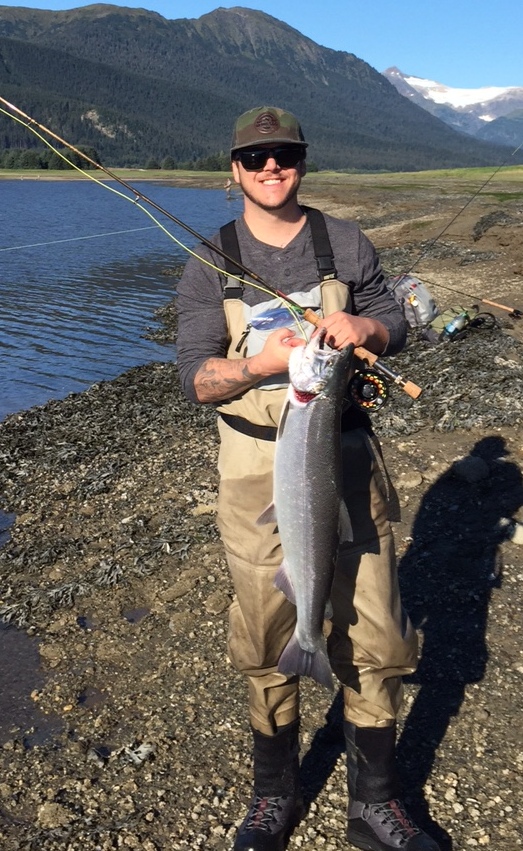 Well, Juneau has sure seen it's fair share of rain the last couple of weeks and it just seems to keep coming! Between the wind, the rain, the muddy water, and the blown out creeks it has been a week of tough fishing. BUT, there have been fish spotted and caught off of the Juneau roadsystem, so hope is not lost.
After the rain of passes, head out North Douglas; 5 mile and 9 mile have both picked up a few fish in the last few days. Try bright colored flies and all white flies. With the channel being muddy, the goal is to cast where you see jumpers. The closer to the fish you can get your fly, the better your odds are to get a grab. The same goes for creek fishing when water levels drop into fishable levels, try using heavier weighted flies to cut through the current and drop to where the coho are hanging out.
Pink salmon are still being found in the channel and creeks around the area, so if you are getting frustrated with cohos, throw on a pink fly and catch a couple! (What a great ego boost, right?!)
The coho's are here, you just have to pick and choose your weather window!
As always, Happy Fishing!
If you have fishing photos you'd like us to share, send them to Kayla@alaskaflyfishinggoods.com