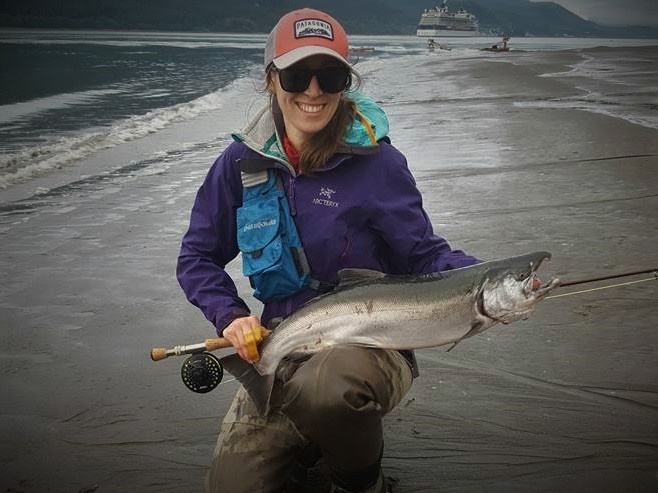 A lot of you are asking... where are the silvers at?
Well... to start things off, hatchery silvers are slowly funneling into town. We saw a lot of one fish and two fish days, not a lot more than that. Hopefully this coming week we will see many more pushing in with the big tides. On the plus side, the hatchery cohos seem to be just as big and aggressive as they were last years returning fish. Last year, this week and next week is when we really began getting into fish off the road system, so it is all shaping up accordingly.
With showers (and not downpours) of rain in the forecast, the channel should clean up in color. As of today, Sheep Creek is clean and clear to fish, but 9 mile and 5 mile are pretty chocolatey still. So, try going out to Sheep Creek (across the entire beach, not just the mouth), or the mouth of Salmon Creek. Try bracketing the low tide, either fishing a few hours before low, or a few hours after low. If you have some time... try fishing both sides of the low. Good flies have been the Dolly Llama- Black/White, Chartreuse/White, Tutti Fruitti, the Jig Spanker- Chartreuse, Purple/Pink, The Clouser Minnow and Half n' Half- Chartreuse/White, Pink/White, Pink/Purple and the Deep six in the same color schemes. Try either dead drifting or jigging your fly through tide rips and at jumping fish.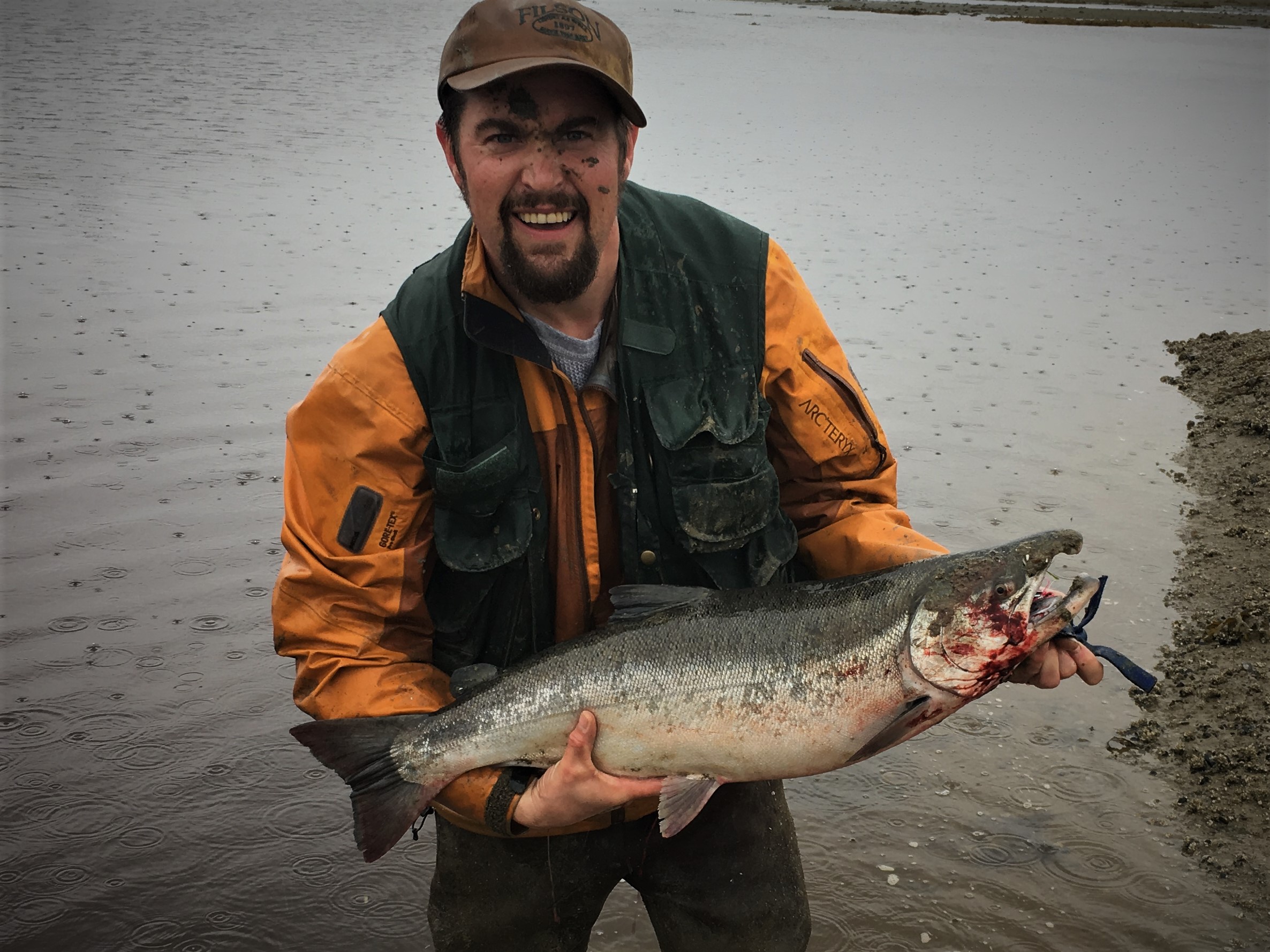 As far as other species off the Juneau road system go, there are still pinks cruising the channel. You may catch a few if you're fishing pink flies out there. With the creeks this week running as high and muddy as they were, we haven't had a chance to do much Dolly fishing. As soon as the creeks clear, you could try small streamers, flesh, and egg patterns for them.
As always, we would love to see our fishing reports in action, and what you've been catching.
Send fish photos to:
Photos@alaskaflyfishinggoods.com
Instagram: @alaskaflyfishinggoods
Facebook: www.facebook.com/AKFlyFishingGds/
#alaskaflyfishinggoods
Happy Fishing!