Glenn with a Nice Sheep Creek Coho
Good News! Things are picking up nicely on the coho front. After the short 12 hour rain event last Saturday coho started showing up in better numbers the next day. The beaches off Sheep Creek started to kick out schools of coho. You could see them coming as fish started popping right off the beach. A Dolly Llama cast in the midst of one of these schools was often met with a solid take. And with more rain already starting and a nice rainy forecast in the near future we should see more and more fish.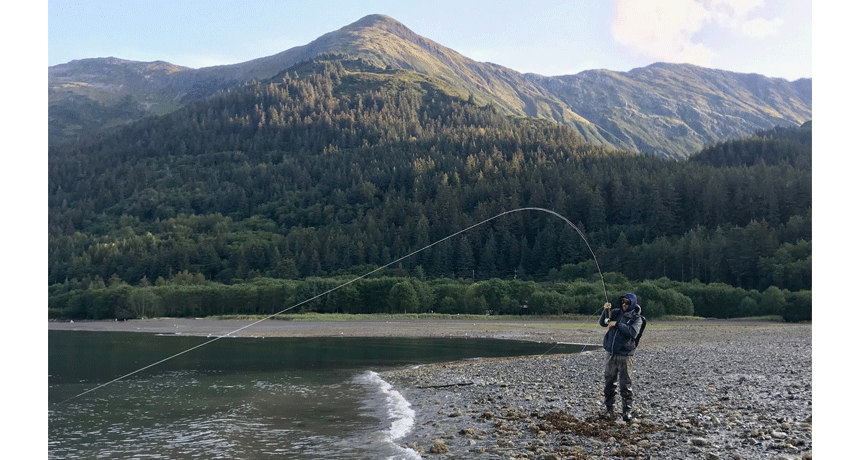 That's What We Like To See!
Other beach coho spots will start picking up as well. Although rainy conditions may mud out the channel around 9 Mile Creek, Bayview and 5 Mile, once the water clears expect to find coho off these spots as well. Sheep Creek on the other hand is rarely affected by muddy water conditions.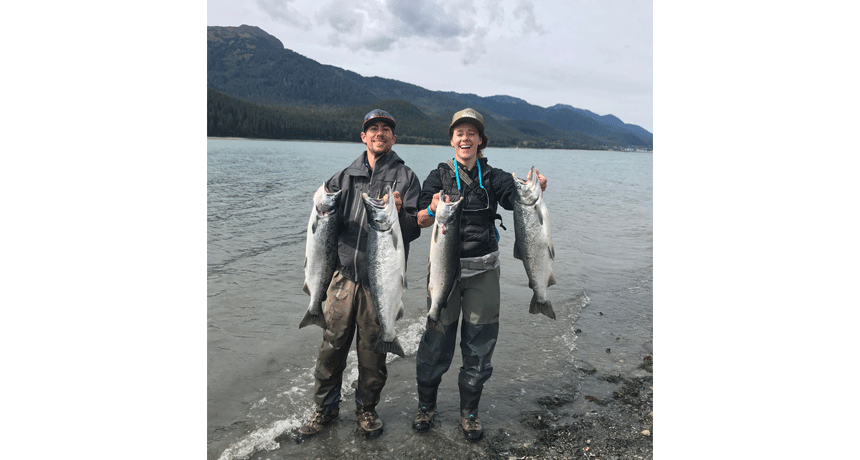 Double Double!
Montana Creek Dolly fishing has slowed a bit as it typically does in late August. The creek has been incredibly low and the bigger Dollies have congregated in the pools where they tend to get very tight lipped. If Dolly Varden are on your to-do list, Cowee Creek is a better bet. Although most of the spawning chums have keeled over in Cowee, there are still a ton of pink salmon in the creek and they are actively spawning. Both upstream and downstream from the bridge is fishing well.
This is a great week to get out and fish. Don't let the weather slow you down. See you on the water!