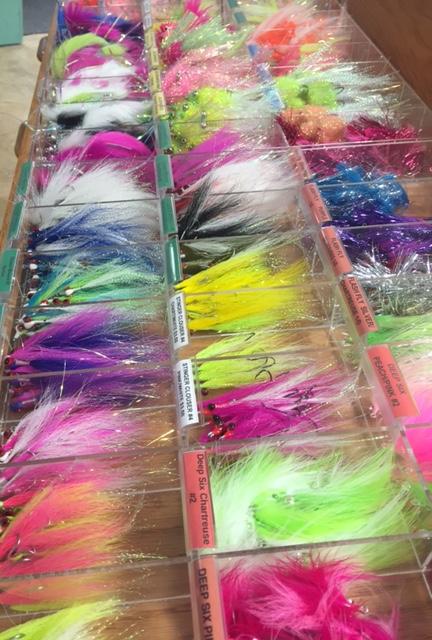 Well, it sure did rain this week, didn't it? In the last few days the creeks and rivers around the Juneau area have been pumping out chocolate milk with a side of dead chumpy. Although this made for bad fishing the last couple of days, we are hoping that this will help entice a few cohos into the creeks around the area (and continue to pump the dead chum and humpies out)!
We have yet to hear any positive reports of coho fishing off of the Juneau road system, but we will be very surprised if we don't see a couple caught this weekend. With the rain we just had, and the large tides moving through... It looks like it could be a fantastic weekend on the water! Try places like Point Louisa, Auke Creek, Salmon Creek, and 5 mile. Try throwing the Clouser Minnow, Dolly Llama and Deep Six in Chartreuse/White, Pink/White, and Pink/Purple.
If you haven't read our most recent article How To: Channel Fish for Silver Salmon, you should. This article will help you get your bearings as you go out and explore the channel this weekend!
As for Pink Salmon, they can be found in Cowee Creek still. They have moved out of Echo Cove and are fully into their spawn in freshwater. They will still take a fly though... Try anything pink in your box!
Finally, Dollies are still sitting around spawning beds gorging on eggs. Try Glo Bugs and Beads in the larger size variety in colors such as Peachy King, Champagne, and Apricot. These guys will most likely only hang around for a few more weeks, so get out there and catch them while you can!
We'd love to see your fishing photos! Send photos to Kayla@alaskaflyfishinggoods.com.