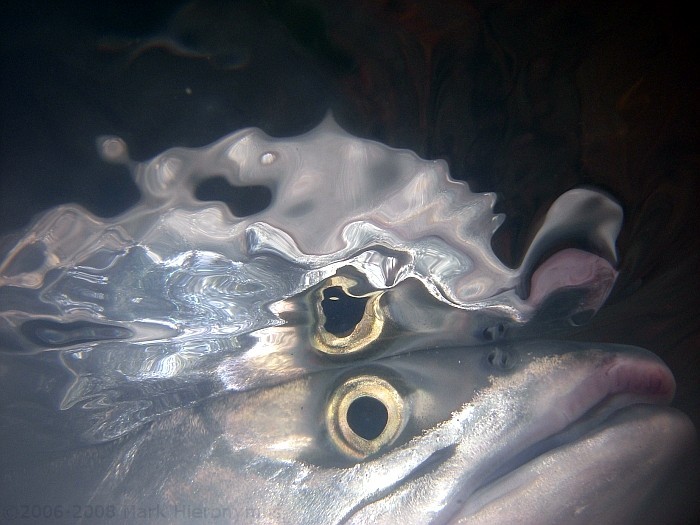 The rain has made fishing a tricky thing this past week. But, we are hopeful that this weekends forecast of rain showers won't be a total downpour like it has been the last few days. So, even through all the torrential downpours we have dealt with this week, the fishing out at Echo Cove for pink salmon has still been a productive fishery. We suggest going at a low tide, but there are so many salmon out there that any tide will do! Try flies such as the Humpie Hooker, pink Starlite Leech, pink Striptease and pink Moal Rhoid.
Another option for a rainy day fishery is to head over to Sheep Creek at low tide. As long as the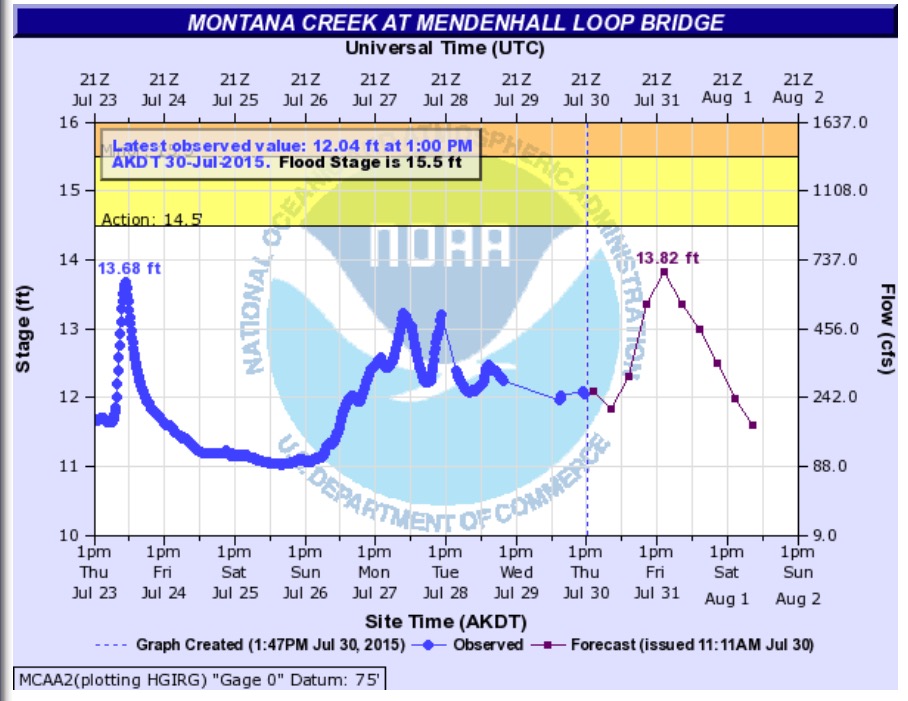 water is running clear, there will be Dollies hanging out behind the spawning Chum Salmon. Try drifting beads in 8-10mm Gold, Peachy King, and Montana Roe beads to mimic live beads, and Apricot beads for dead eggs. If you are not into fishing beads, try the Glo Bug Peachy King for live eggs and the Emission Egg Oregon Cheese or Salmon Egg for dead eggs. As soon as the creeks clear up, Sheep, Salmon, Montana and Cowee Creek will all be fishing well with the beads or Glo Bugs listed above.
We are all anxious in wait of returning Coho Salmon and we have been getting asked a lot about them recently. Typically, they begin returning mid August, so you will want to begin getting your fly gear ready! The photo above is the Montana Creek flow. Levels are dropping with prediction to rise. Fingers crossed the rain holds.
Happy Fishing & Tight Lines!