Land Shark......
It was another very solid week of fishing and we expect more of the same as we move into the final week of July. River levels are still quite low, particularly in Montana Creek and Sheep Creek, but the fishing is good. Chum and Pink Salmon are in the creeks in reasonable numbers and they are grabbing flies. And as expected, the Dollies are in behind the salmon and eating eggs. Saltwater beaches such as Echo Cove, the mouth of Sheep Creek, and lower Fish Creek continue to deliver some good pink fishing, too.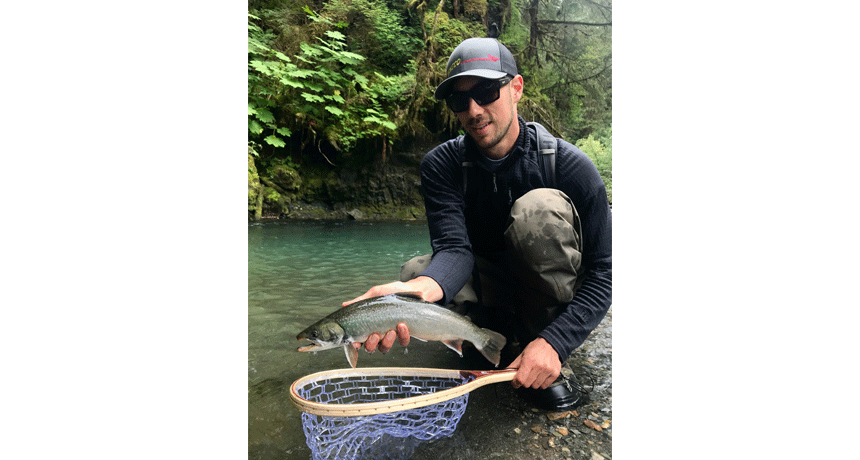 Montana Creek Dolly
Montana Creek is very low but has pinks and chums throughout. Humpy Hookers and other lighly weighted streamers are quite effective for these fish. The bead has taken over as the Dolly rig of choice this past week. Mottled Peach Roe, Mottled Peachy King, Mottled Montana Roe and Mottled Orange Clear have all been super good. 8mm is the default size with low water but 10mm's are good to have along, too. If you aren't familiar with bead fishing, check out our newest videos on How to Fish a Bead and Two Ways to Rig a Bead Leader. They are both on our home page on the lower left hand side.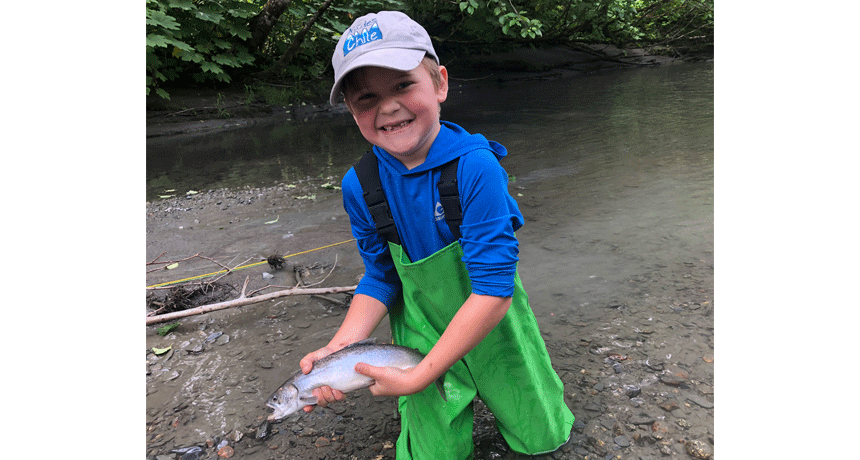 Cowee Creek Dolly
Cowee Creek has more flow than other area rivers and there are pinks and chums all the way up to the bridge. Excellent Dolly fishing and quite good pink fishing are going on. The farther down you go the more pinks there are. For pinks try Humpy Hookers, Starlite Leeches in Pink and Hareball Leeches. If Dollies are your target species, try the same beads as mentioned above for Montana Creek.
Sheep Creek has good numbers of pinks out front as well as chum salmon. Dolly fishing has been somewhat slow and most of them are pretty small. This is directly tied to the super low water flowing out. If we get a decent rain that will likely change.
Finally, Echo Cove is still chugging along for beach pinks. Head out and have some fun with these before the run wraps up for the year!
As we get ready to turn the page on July, it is time for our annual First Coho on the Fly Contest! If you catcht the first confirmed coho on the fly in Juneau, you can win eternal fame, glory and your choice of any hat in the shop! Here are the ground rules:
The coho must be caught on the fly and photographed.
It has to be caught on foot and on the road system. No boat caught coho!
The photo needs to show a fly and fly rod next to the fish.
Last year the first coho was caught on August 8th. Good luck, keep those photos coming, and have fun out there.