Fishing around the Juneau road system has continued to get better and better. There has been a good number of chum salmon returning to the creeks around the area, which makes for great Dolly and trout fishing. Although this year has turned out to be an off year for Pink Salmon, don't let that discourage you from fishing altogether.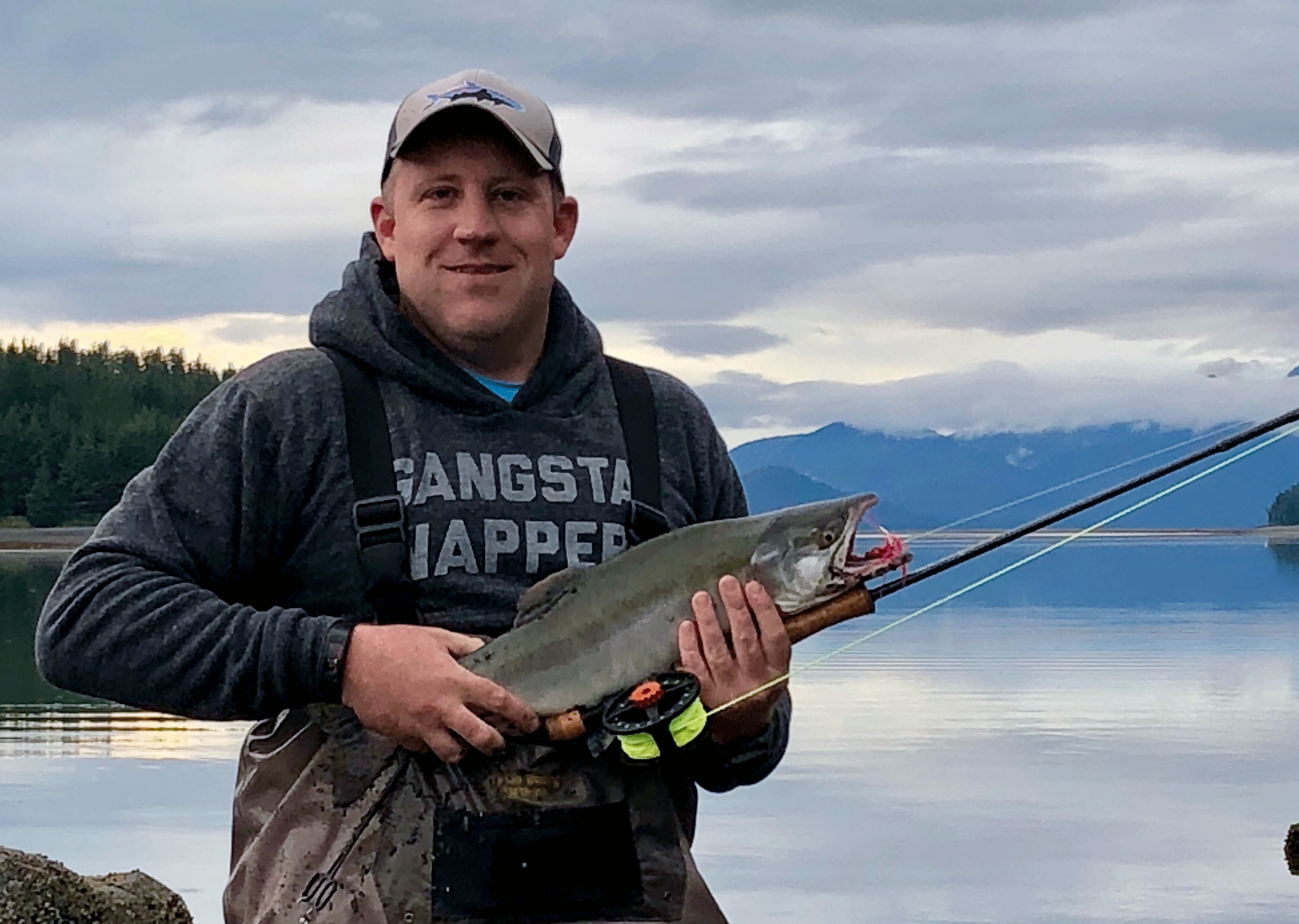 Bright Pink Salmon caught by Josh Claeys at Echo this week.
As we have all come to learn, even years are off fishing years in Southeast for Pink salmon. We are used to them flooding the town in the hundreds, where as this year, they are coming to town in the tens. There have been a handful of pinks caught out at Echo Cove, as well as the Lena Cove area. In typical pink salmon fashion, any pink fly you throw should find you a fish. We prefer the Humpy Hooker and Searunner special as they are easy to cast. Focus your time on low tides, and when stripping your line in, try and 'strip, strip, pause' method.

A nice Dolly Varden caught by Josh Fleetwood.
The Chum Salmon have been returning in masses, and they have been feisty and eager to take a fly. Fish at the mouth of Montana Creek and Sheep Creek have been particularly grabby, as well as those at the mouth of Salmon Creek. Peterson Creek always has Chum milling the area, but they are finicky to take a fly for some reason. If you get into a school of aggressive Chums, try using flashy flies like the Mr Bodangles, Egg Sucking Leech, Rocket Man, Hot Shot Comet, and UV Calamari in pink, chartreuse, and white colors.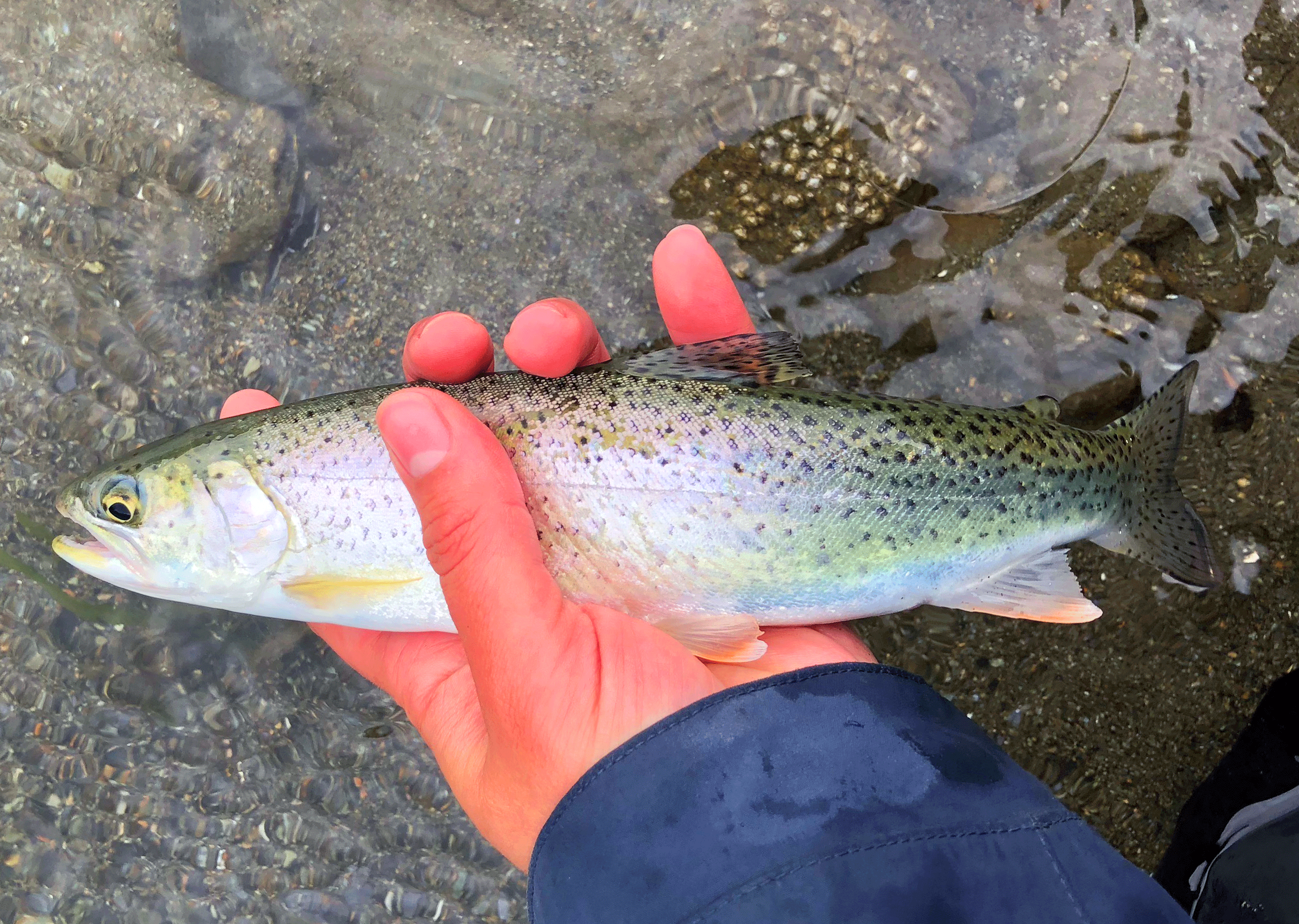 A nice sea run cutthroat caught by Kayla Roys in Sheep Creek this past week.
On the other hand, the Dolly Varden fishing has been on fire. With the Chum spawn in the beginning phases, the Dollies have been eating various flies ranging from attractor patterns to egg patterns and beads. For flies, try orange and pink Clouser Minnows, peach colored Glo Bugs, Gorman's BH Egg and Billy's Crystal Egg. Bead colors that are really good are Mottled Peach Roe, Mottled Glo Roe, Mottled Mango, Mottled Egg Yolk, Mottled Peachy King and Mottled Orange Clear. If painting your own beads, try Peach Roe, Egg Yolk, Orange Clear, Glo Roe and Tangerine as the base color. Note to bead anglers: per Alaska regulations, the bead must be pegged within two inches of the hook or free sliding. Refer to the ADF&G regulations for more information.
Rumors of silvers are on the horizon…. We can't wait!
As always, we'd love to see your fishing photos, and hear your fish stories.
Send photos and stories to:
Photos@alaskaflyfishinggoods.com or Kayla@alaskaflyfishinggoods.com
Instagram: @alaskaflyfishinggoods
Facebook: www.facebook.com/AKFlyFishingGds/
#alaskaflyfishinggoods