Pink Salmon from Echo Cove
Good news on the fishing front this week! Although the rain we received didn't add up to a whole lot, it did help give the creeks a small bump in water level. It seems like it also got a few more salmon to push into area waters.
Echo Cove, which had been a desert for the most part, has been producing more pinks. It isn't the crazy fish on every cast action that we all love, but it is worth a trip out there. The lower end of the tide has been most productive. Quite a bit of the action has been close to the boat ramp, too. So unless you see fishing rolling across the bay, you can likely skip the big walk out to the sand spit.
Cowee Creek has been fishing quite well, too. Being semi-glacial, Cowee has not dropped as dramatically during our dry spell. From the bridge down the Dolly Fishing has been solid. There are also pink salmon in the creek. The farther down river you go the more pinks there are. Fishing in the meadow area and around the small rock waterfall and tram has been quite good for pinks.
Sheep Creek also seems to have quite a few pinks out front around low tide. The chum are stacked up out front as well but they are always harder to get to bite. The low water level in Sheep Creek has kept the Dolly fishing pretty slow. Sheep is mostly a salmon show at this point until we get some measurable rainfall. Humpy Hookers, Sea Runner Specials and other pink flies are ruling the day.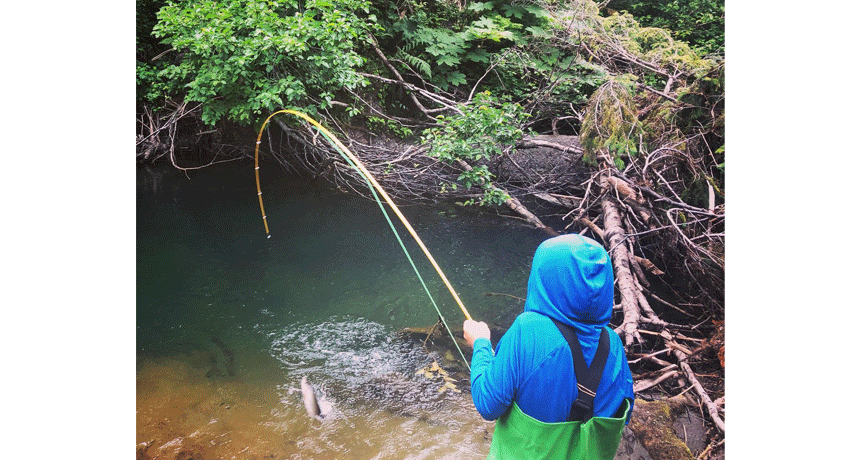 Oliver putting the wood to 'em!
Finally, Montana Creek has been ultra-low water but there are decent numbers of Dollies in there. The chum are just starting to nose in with the water level bump we got. Honey Holes, small AK Clousers in Pink/White #6 and Pink/Cerise #6 as well as beads in 8mm are all working well. We'll touch on beads a bit more next week but if you are anxious to try them we'd recommend Mottled Beads in Peachy King, Glo Roe, Peach Roe and Mandarin Roe. Or try the Soft Beads Chum & Pink Pro Pack which is stuffed with prime colored beads and pegs.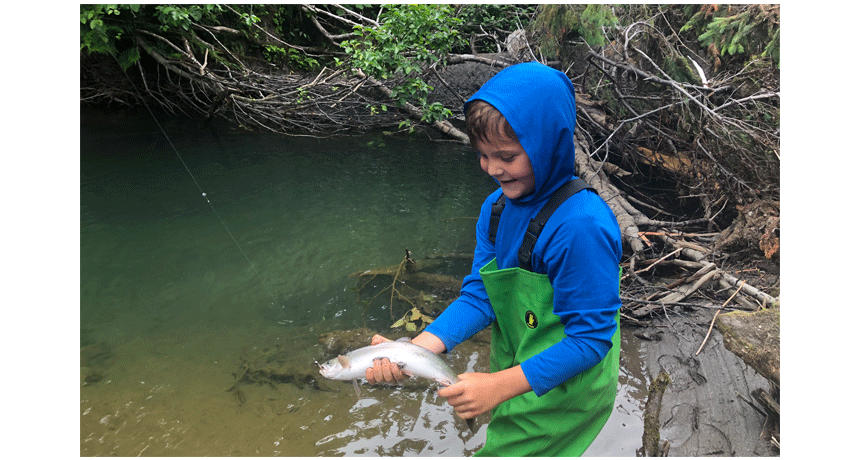 Nice Dolly from the creek.
Get out there and have some fun! See you on the water!!