We've had another week of decent weather and decent fishing! The angling season continues to heat up as the salmon have begun their migration towards town.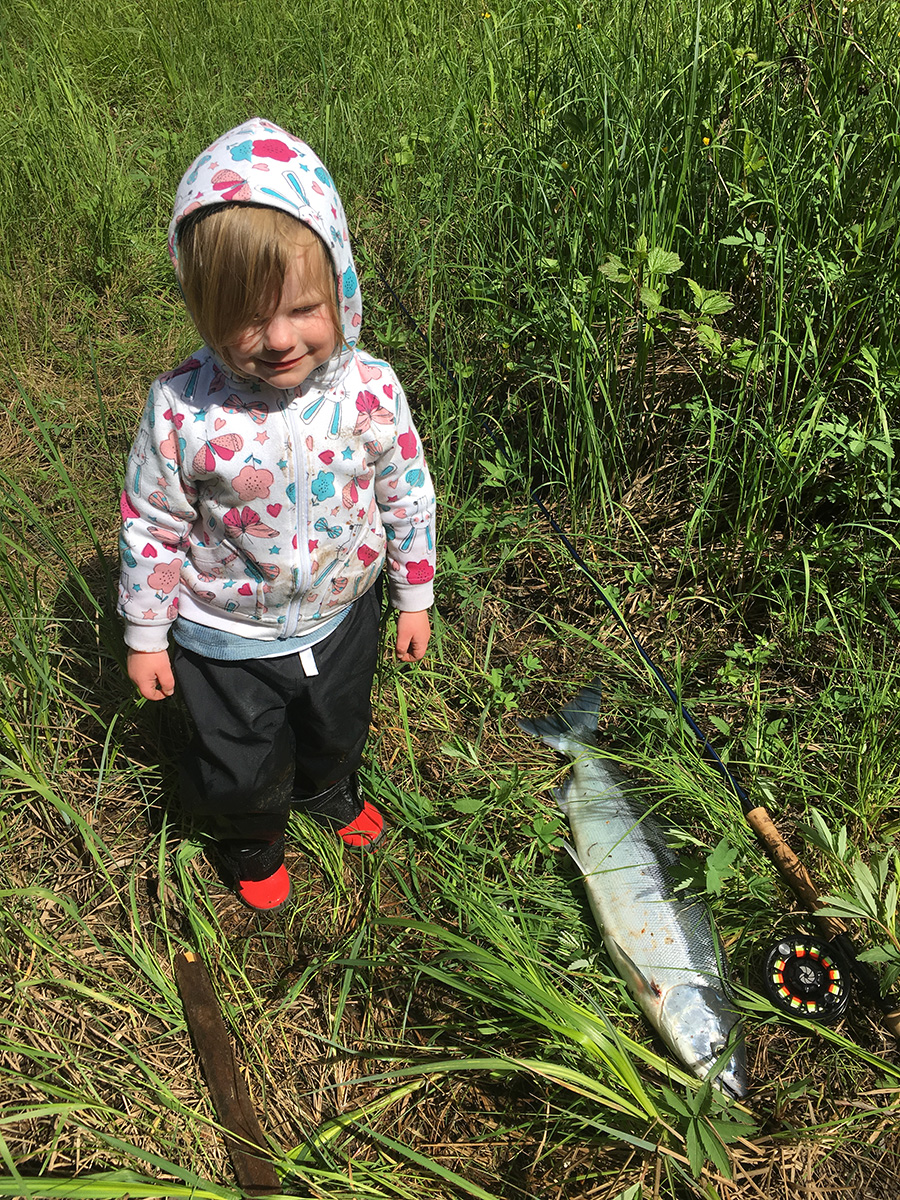 First, sockeye. Last Saturday was the first sockeye opener, and although it wasn't suuuuper hot, fish were caught at Windfall! Try flies such as the Sockeye Lightning and Sockeye Lantern dead drifted under split shot, the Montana Brassie, Copper Swan and Sockeye Killers are great flies to dead drift alone or try them on the strip. Remember, this is a Wednesday and Saturday game through June, so get out there while you can!
Second, Kings. There are Kings out there. We cannot yet target them in saltwater, but you can target them in fresh. Fish creek is a totally fishable area, and kings have been picked out of already this season. Beginning next Thursday, you can begin to target kings... Take home is two fish a day for residents.
So, next week if you head to Salmon Creek, try bracketing the low tide with flies like Mr. Bodangles, the Guide Intruder, and 907 Crusher. If you head to Auke or Fish Creek, try the incoming tide with the Chrome Crowbar, Party Girl, and Jumbo Critter (intermediate sink tips help here).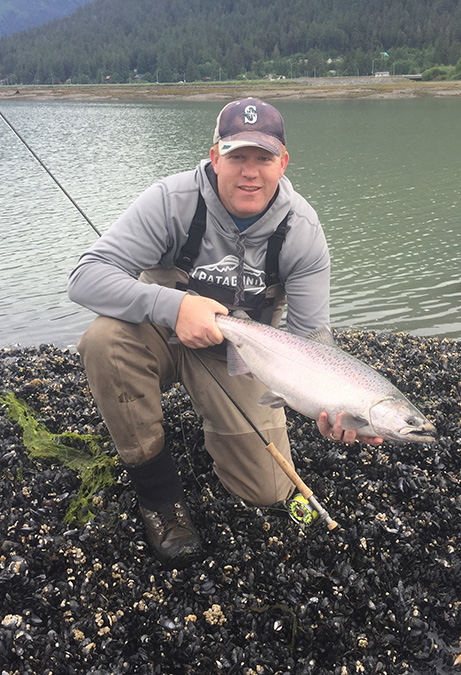 *The king photographed was caught and released off the road system on a gray/white clouser... there must be a bunch of them out there!
Third, Dolly Varden. Dollies are still being picked up all around town in the estuaries. The hatchery has now been releasing their Chum, and they are bigger than last year, so throw on your stinger clouser minnows and get out there. Bracketing low tides, Sheep, Salmon and Peterson Creek have been good destinations.
Fourth, we caught wind that a dime bright PINK salmon was caught off the road system this week! That has to mean there is a massive run heading our way...
As always, we'd love to see your fishing reports and hear about what you're finding out along the road system!
As always, we would love to see you out on your fishing adventures!
Send photos to: Photos@alaskaflyfishinggoods.com
Instagram: @alaskaflyfishinggoods
Facebook: www.facebook.com/AKFlyFishingGds/
#alaskaflyfishinggoods