Cheers to the 10th fishing report of the season!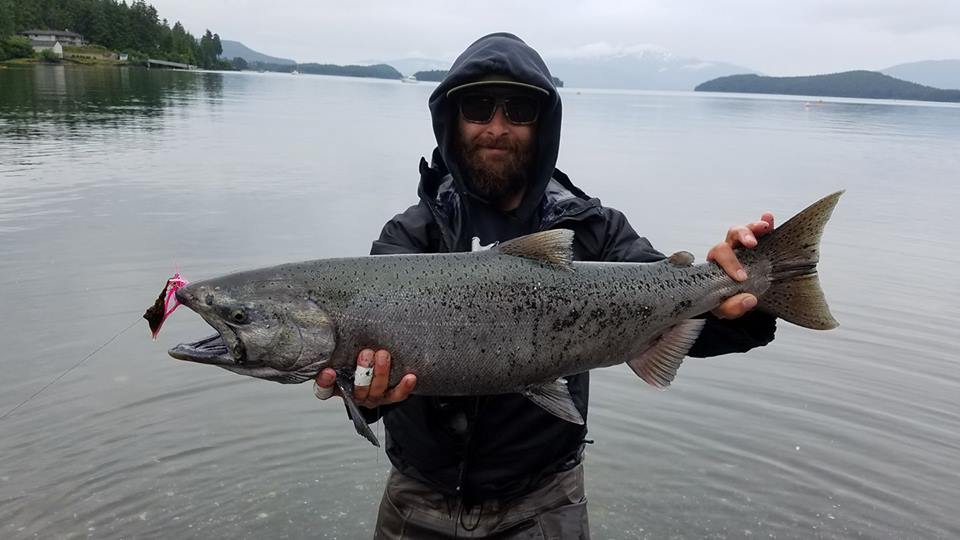 Over the last week, the fishign around the Juneau road system has really begun to heat up.
Let's begin by saying that King fishing, although slow and frustrating at times, is still going strong. We have seen a fair number of Kings pulled out of both the Fish Creek, Auke Creek, and Lena areas. The Kings this year have been eating both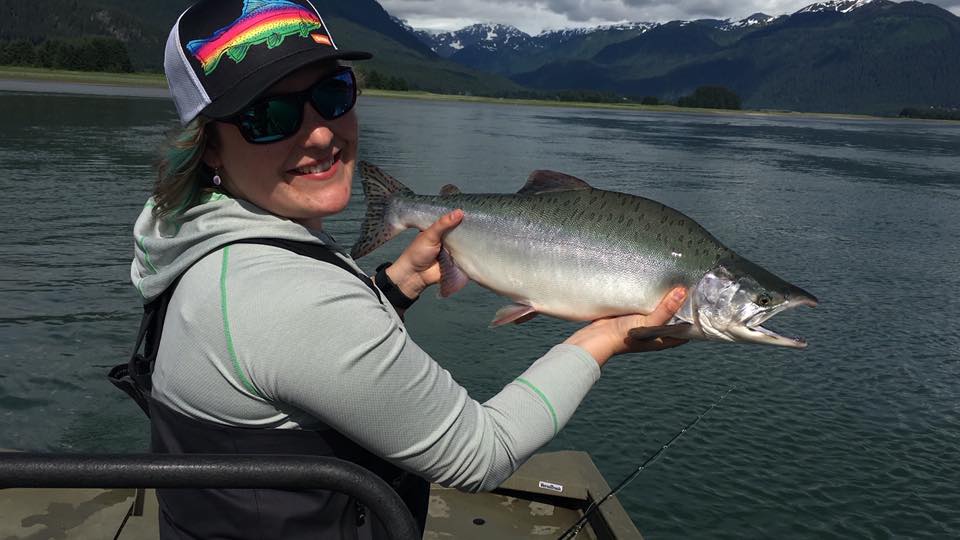 chartreuse and pink patterns, sometimes big, sometimes small. It should be noted that July 1, the Fish Creek snagging pond and the area surrounding the hatchery are closed to King fishing. You can still fish the mouth of Fish Creek and the mouth of Salmon Creek though.
On the Pink front, we have seen a solid number caught. Echo Cove area is beginning to fill with pinks, as is the fish creek and sheep creek areas. Other areas to go to are Lena, Point Louisa, and the
Shrine. Throw the Humpy Hooker, Sea Runner Special, or just about anything pink.
The Chum have begun to return to the Amalga/Peterson Creek area, Salmon Creek, and sheep creek areas. They seem to be eager to take a fly this year. Try throwing pink and chartreuse patterns such as the Mini Krystal Shrimp - Chartreuse, Humpy Hooker, Starlite Leech and Karluk Shrimp. Bracket low tides, try varying your strips, and you will find yourself with a chum on the end of the line.
Dolly fishing has been a bit sporadic this last week. They are sort of in the salt, sort of in the fresh, they are everywhere and nowhere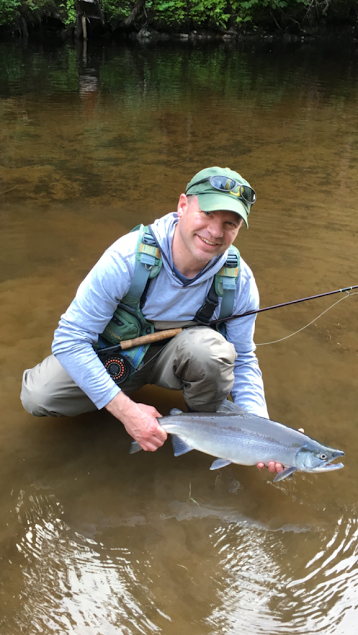 at the same time. We have seen Dollies being picked up still using Clouser Minnows, as well as bead and leech patterns. We are in that in between two week time where anything goes. We suggest going to your favorite Dolly destination and giving it a try, what do you have to lose?!
Sockeye fishing is now closed at Windfall Creek, but golleee, it was a great year!
Happy Fishing, y'all.
We would love to see our fishing reports in action, and what you've been catching!
Send fish photos to:
Photos@alaskaflyfishinggoods.com
Instagram: @alaskaflyfishinggoods
Facebook: www.facebook.com/AKFlyFishingGds/
#alaskaflyfishinggoods