Fish, fish and more fish. If you haven't gotten out there yet, you are surely missing out.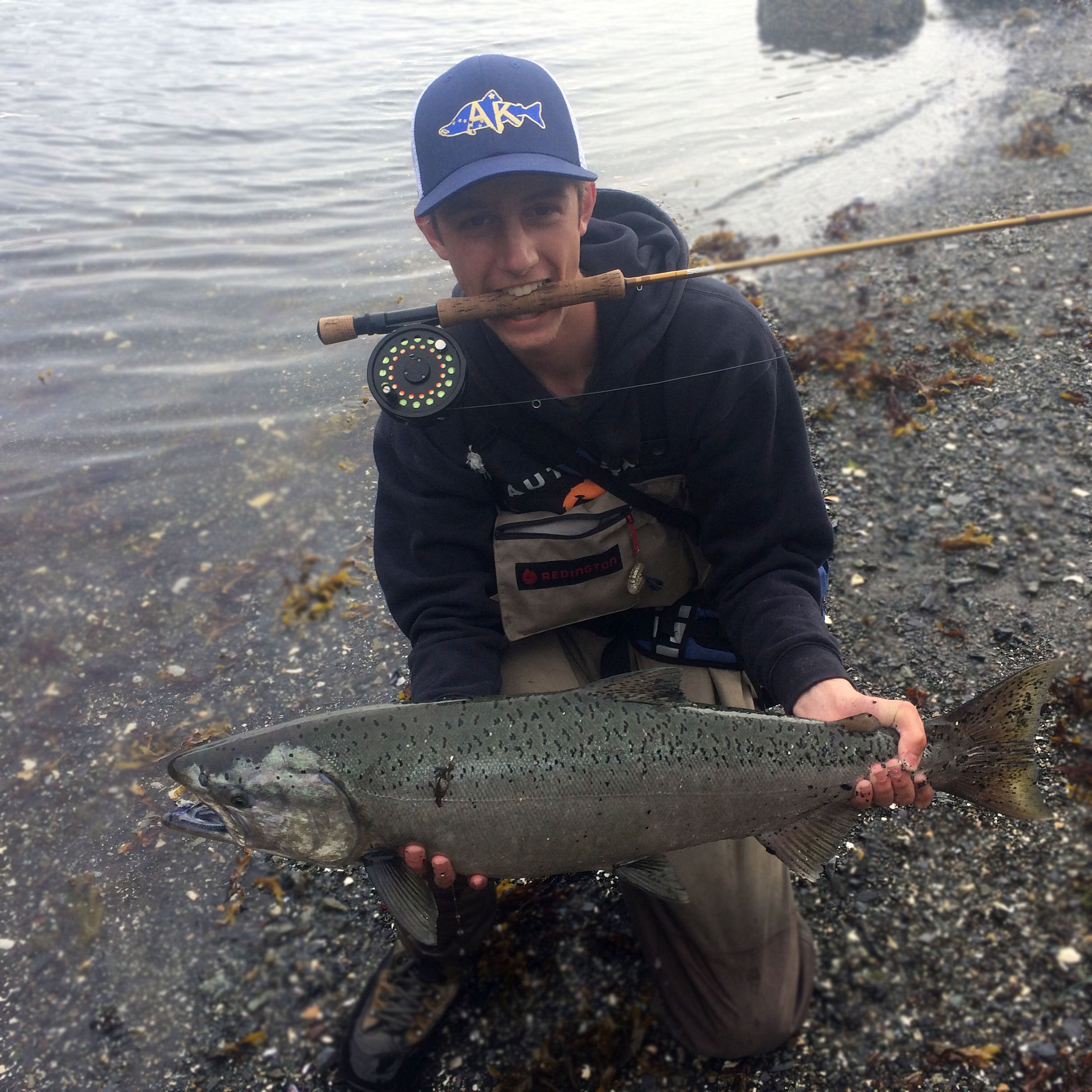 King Fishing has continued to be a slow starter, but there are quite a few Kings around if you put in your time. We have been getting reports that fish have been caught around the Fish Creek area as well as the Auke Creek area. There are Kings in the raceways at DIPAC, which means that the mouth of Salmon Creek should be fishing pretty well too. Big flies are the ticket in flashy colors such as chartreuse and pink. Try fishing the Rockstar, Party Girl, Guide Intruder, or Bodangles. As far as tides go, Salmon Creek is best fished at the dropping tide and into low. Fish Creek area has been doing well at dropping tide from high. Auke Creek has been fished well at both a high and low tidal range.
The sockeye fishing has continued, and a lucky few have been catching fish. Windfall creek itself lacks current movement, which makes dead drifting flies through there difficult, but not impossible. Fish are moving through the creek, you just have to put in a bit of time to catch one. Try using flies such as the Red Hot, Sockeye Lightning and Sockeye Lantern dead drifted under split shot. Or try the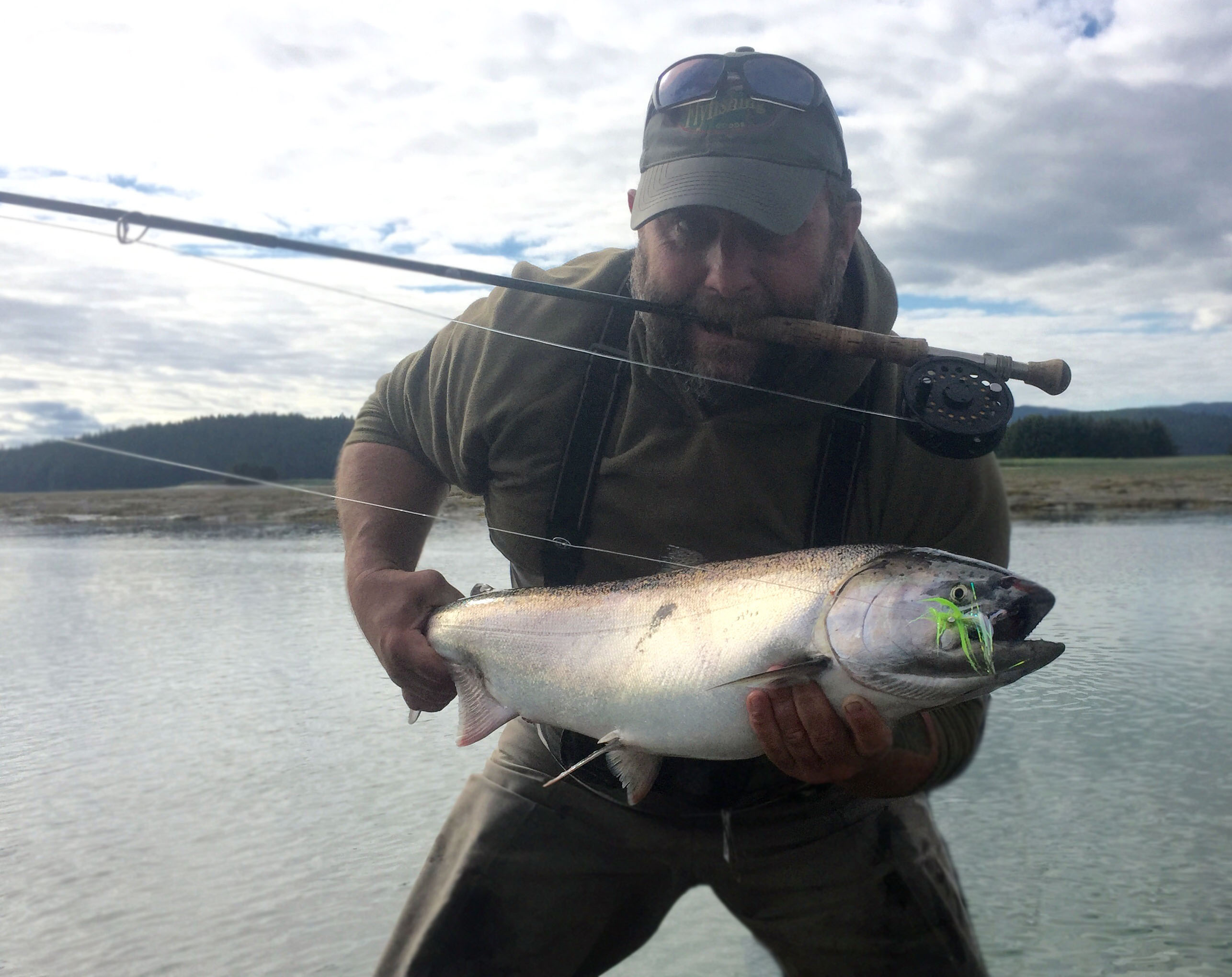 Copper Swan, and Montana Brassies stripping long and slow. Remember, you only have two more tries to catch a sockeye this month! This coming Saturday and next Wednesday, and then Windfall Creek closes to fishing for the month of July.
Chum salmon are now scooting around town like torpedoes. They tend to like small patterns such as the Chartreuse Krystal Shrimp, Humpie Hooker, and UV Calamari Chartreuse or Pink. Try places such as Peterson Creek area, Point Louisa, Sheep Creek, and Salmon Creek bracketing the low tides.
Dollies have still been getting picked up using salmon fry patterns in the Sheep Creek area. We have yet to hear any word about how the Dollies are progressing in freshwater, but with the return of salmon, we anticipate them transitioning back to freshwater here soon.
Moral of this fishing story, get outside!