The fishing is heating up all over Juneau. It is hard to choose what to chase right now since so much is going on all at once!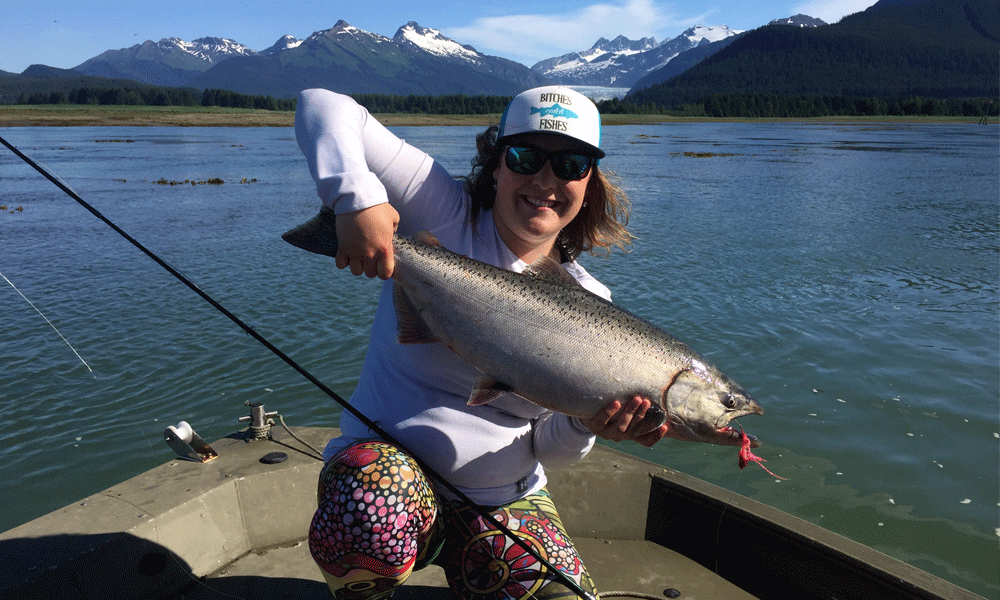 Kayla Roys with a bright King at the mouth of Fish Creek. The King salmon fishing in salt water has been hit and miss, but there are more kings around this year than we have seen in a long time! A handful have been caught at the mouth of Auke Creek, the mouth of Fish Creek and Lena Cove area, but they all seem to be fickle about what and when they are going to eat flies and gear at all. There are big schools of Kings in the Lena Cove area, but they are fickle about eating anything. If you have yet to rope a king and you want to, try bracketing the tides and throwing big flashy flies such as the Jumbo Critter, Squidro, Mr. Bodangles, Rockstar, or Stu's Chinook Intruder.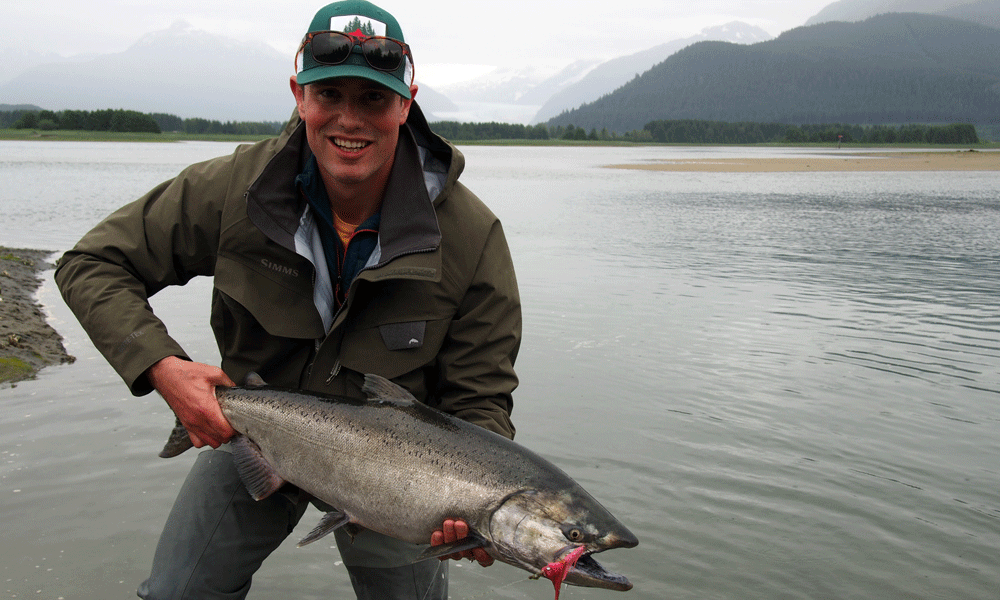 Jake Fleetwood proving that pink and flashy is the choice fly for King Salmon in tidewater. If you are interested in fishing for some fresh sockeye salmon, you have three more opportunities to do so. The fishing has been productive at Windfall Creek this year, and the salmon are continually moving through in waves. Try flies like the Sockeye Lightning in green and red, Red Hot, and the Copper Swan. Remember, it is only open Wednesday's and Saturday's through the month of June, and then the creek closes the month of July to fishing.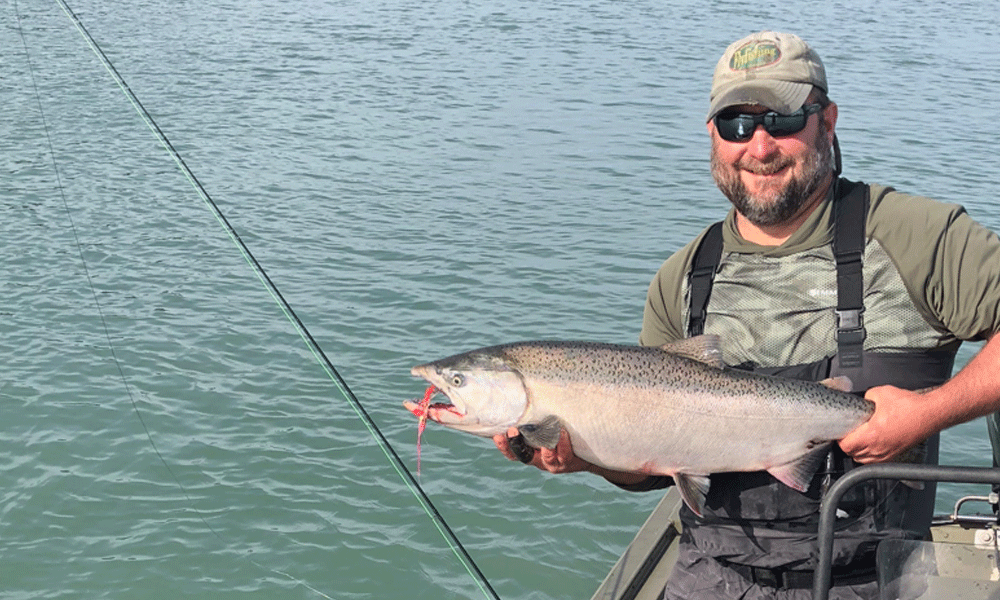 Matt Roys with a beatutiful bright King Salmon. Chum salmon are now returning all around town, too. The Chum salmon have been returning to Amalga Harbor and Sheep Creek area for the last week, we can only expect more to come. We've seen some very bright and feisty fish so far this season! These salmon can be caught on the Kilowatt, Egg Sucking Leech, Neon Shrimp, and Rocketman in purple, pink and chartreuse. We'd imagine that Pinks will be appearing around the road system here soon, too.
The Dolly Varden are just about to vaporize for a hot minute as they begin to poke back into the freshwater around town, with the anticipation of the salmon return. A few schools of dollies have still been found in the saltwater feeding on chum fry and can be caught using patterns such as the Stinger Clouser Minnow in Olive/White, the Clone. You could easily start hunting around in freshwater for Dollies soon as well. Early season freshwater for Dollies, we suggest throwing fry patterns as well as attraction patterns such as the AK Clouser – pink/orange, pink Egg Sucking Leech, and Battle Creek Specials.
As always, we'd love to see your fishing photos! Send photos to:
Photos@alaskaflyfishinggoods.com
Instagram: @alaskaflyfishinggoods
Facebook: www.facebook.com/AKFlyFishingGds/
#alaskaflyfishinggoods
Happy Fishing!