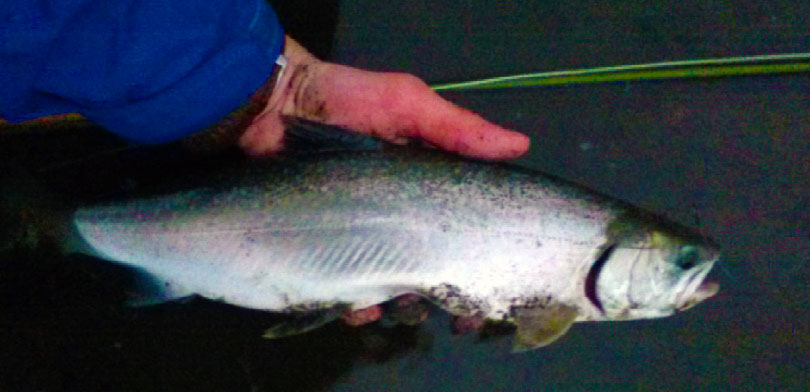 Let's see... What should we talk about first? Dolly Varden fishing continues. Slowly, but it continues. Dollies around town are in the midst of their annual disappearing trick, as they transition from saltwater to freshwater. People have still been picking them up here and there at the mouth of Salmon Creek and a few at Peterson Creek. A good freshwater place to try is Cowee Creek. Try fry patterns such as the AK Clouser, and attractor patterns such as the Humpie Hooker or Battle Creek Special.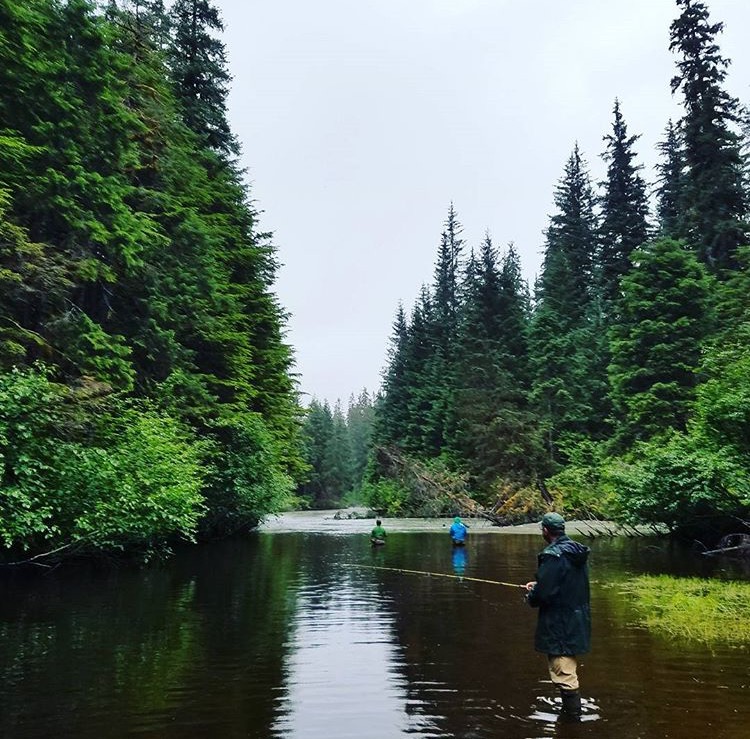 Sockeye season up at Windfall Creek has officially begun.
There are fresh sockeye pushing into the creek everyday, so going up on Saturday is a great idea! The photos at left were taken in the last week at Windfall. Dead drifting flies such as the Sockeye Lightning and the Sockeye Lantern through the holes is a good way to try your hand at a sockeye. Other good flies are the Montana Brassie, Sockeye Killer and Copper Swan. Remember, Windfall creek is only open to fishing Wednesday's and Saturdays for the month of June, so get out there while you can!
As for the mighty Chinook, the season has been slowly progressing. There have been Kings rolling and caught near Auke Creek and Fish Creek. Rumors are still circling the Salmon Creek area, but we have not seen any solid proof suggesting they are there.
The King catch numbers are slowly increasing by the day, you've just got to put in a bit of time. Try flies like the Rockstar, Guide Intruder, Squidro, Mr. Bodangles and the Party Girl. Typically we suggest reaching for pink and chartreuse flies first, but the purples and whites have been doing well, too.
Finally, the Dogs have returned. Chum have slowly begun to swarm the areas around Juneau particularly around the Peterson Creek/Amalga Harbor area. Although these beasts can be a bit tight lipped, if you get one to take a fly, they can give you a run for your money. Try flies like the Striptease - Purple or White, Starlite Leech - Purple or Pink, and the Humpie Hooker.
Well, if that's not enough to get you out this weekend, not sure what is....Go get 'em!