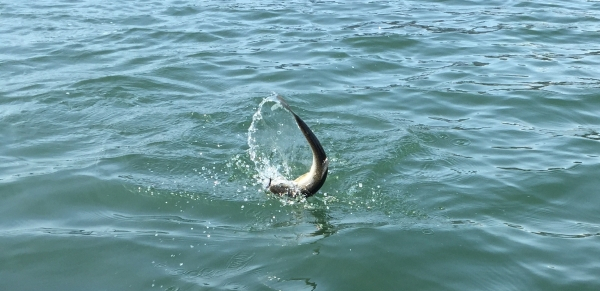 The recent fishing reports coming in are looking very positive. Now that DIPAC has released all the Chum and Coho from the net pens, the channel from Dupont to Salmon Creek, and the Amalga Harbor to Echo Cove area seem to be fishing well with Dollies moving along the beaches in schools.
Since there are so many fry and smolt in the water at the moment, it can make fishing for Dollies a bit tricky. Try different variations of stripping your fly in, from extremely short and fast to long and slow, as well as everything in between.
Try flies such as the AK Clouser Minnow, and the Stinger Clouser in gray/white and olive/white. Focus on fishing dropping tides or flooding tides from low. If you see fry busting the surface, Dollies flipping, or birds actively feeding, try your best to get your fly to where the action is!
This weekend is shaping up to be another beautiful and sunny one, so make sure to lather that sunblock on, and we'll see you on the water!
Also, a reminder that we have lots of classes and events going on this weekend and next, be sure to check out the "Juneau News" section of our site for all class/event dates, times, and meeting places.
Happy Fishing!