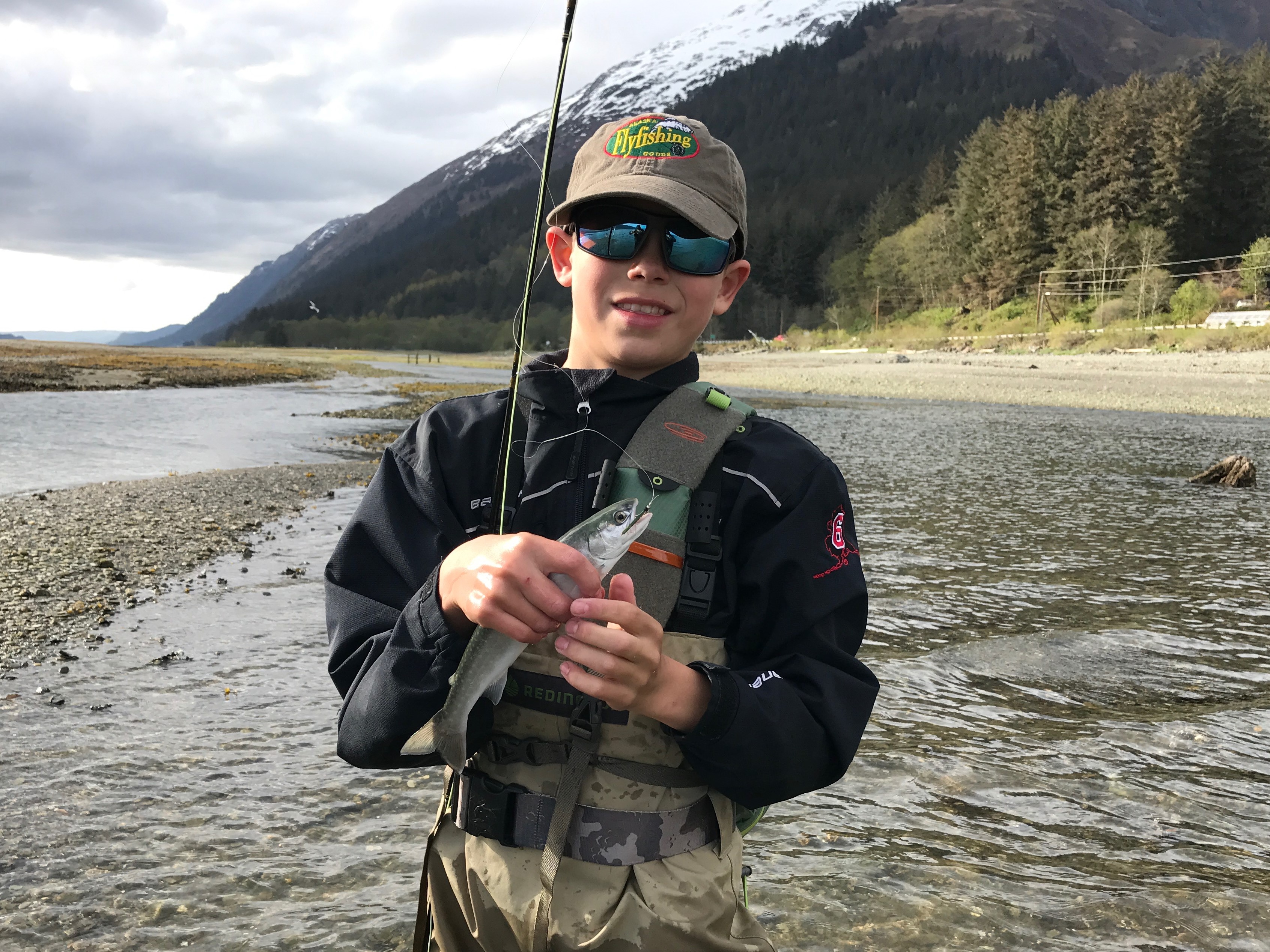 It's crazy what an extra 10 degrees temperature bump will do for the fishing!
This week, the Dolly Varden fishing off of the road system has finally begun to heat up. We still need more warm weather to entice the Dollies to really start cruising the road system fisheries, but for now, there some good numbers of fish around! Focusing your attention at low tide (two hours before to two hours after), throw fry patterns such as the Clouser Minnow - gray/white and olive/white, the Fryolator, or Stinger Clouser. When throwing these streamers, strip them in erratically, mimicking a hurt salmon fry. Good places to try fishing this weekend is Sheep, Salmon, and Peterson Creeks in the estuaries.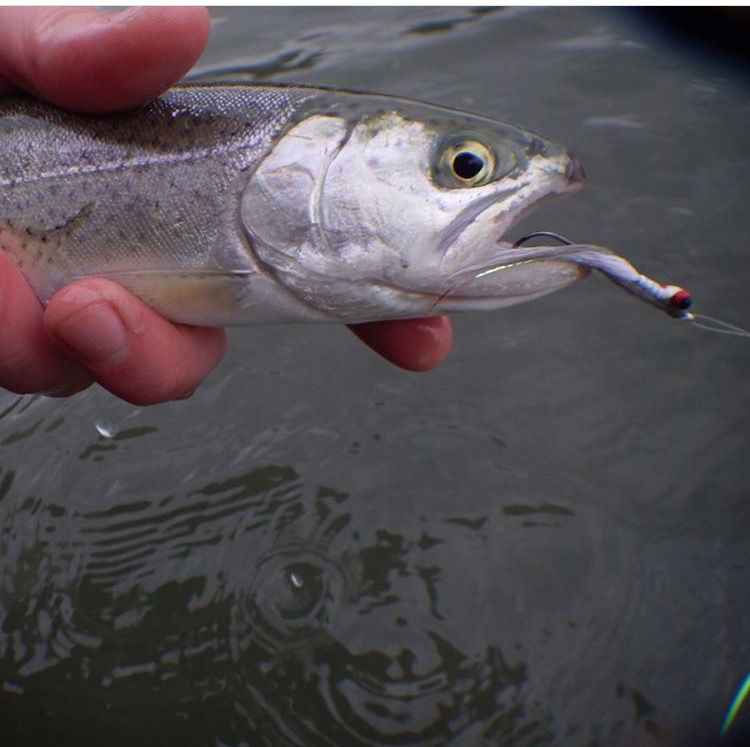 As for steelhead, the warm weather and small batch of rain we had last week have really enticed them into the creeks around town. We have seen a good number caught off the road system in the last week. We always like to remind you that all steelhead fishing off the Juneau road system is catch and release only. If you see them spawning, let them do their thing. Try flies in the pink and purple variety, or beads in the 10-12mm range.
As a bonus, the Situk River has been fishing well the last few weeks. With low water, and lack of rain, not a huge amount of fresh fish have been pushing into the river yet. But, there have been quite a few big, nice fish caught! Here is a customer photo sent in from last weekend... We have plenty more to come!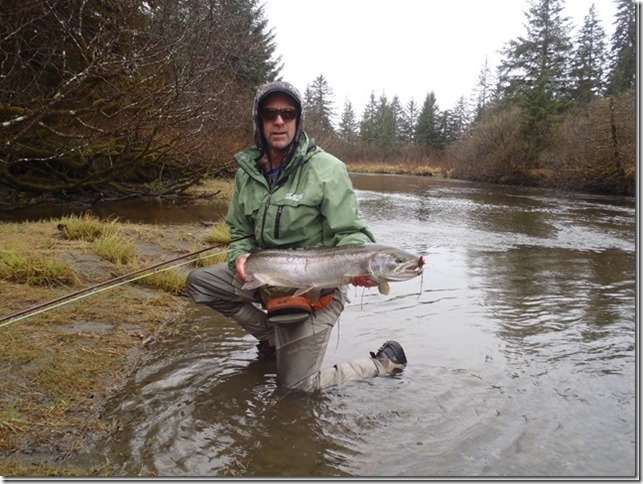 We'd love to see your fish photos! Send photos to: photos@alaskaflyfishinggoods.com