It's that time of year again, folks…. The time for the last fishing report. The silver fishing continues to hobble along in the channel and creeks around Juneau, but is starting to wrap up for us in town and it was a good season to say the least. Let's take a look at the season…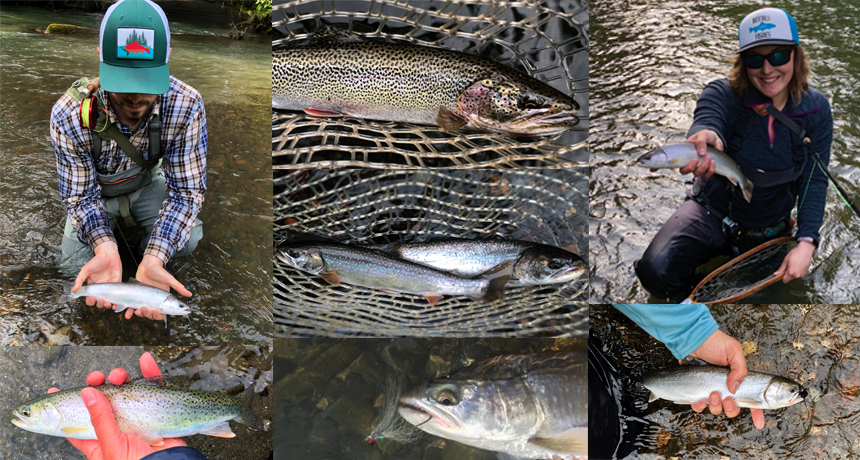 Spring seemed to come early with sunny skies, cold breeze, and estuary Dolly Varden fishing. Although the Dolly fishing was a bit slow to begin, they were eager to chomp fry patterns toward the end of May. And, despite the water being very low this spring, we had a couple great days chasing Southeast steelhead as well.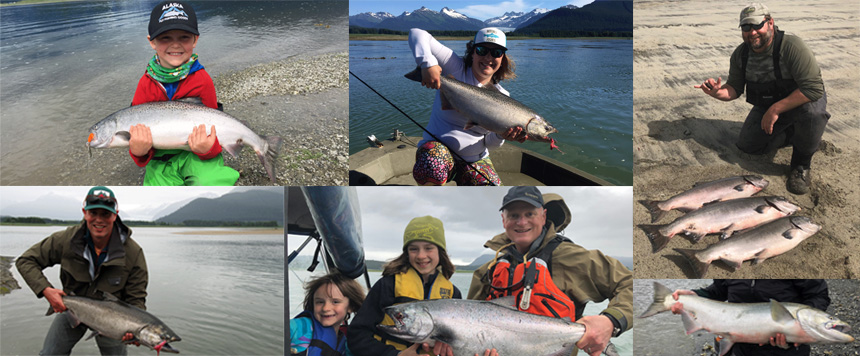 As June began, we really did not know how the king return was going to pan out for us. With the special closure until June 15, we all sat around and waited patiently. And, it really seemed to pay off for us this year. The King salmon fishing in the channel and around town seemed to be better this year than it has been for the last handful. The anglers that put in the rod hours saw reward with some mighty fine Kings on the fly! Both Auke Creek area and Fish Creek turned up fish, as well as the Lena Cove area which was added to the mix this year. Let's hope that next year, the returns are bigger and better!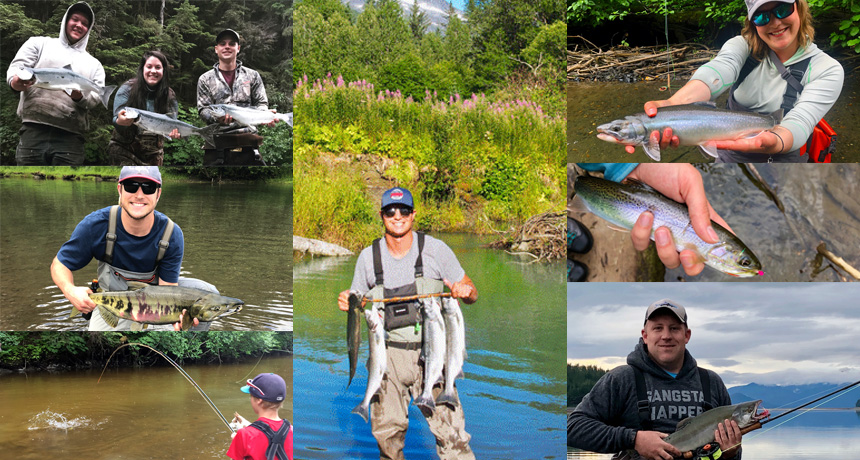 In July, like clockwork, the masses of Chum salmon swarmed town. The Chum salmon, typically being notorious for being tight lipped and not eager to take a fly in the area, really surprised a lot of anglers this year. The Chum around Peterson and Fish Creek were chomping at the bit, literally. The high number of Chum returning also benefitted us anglers as it created fantastic Dolly fishing in creeks like Montana Creek, Cowee and Sheep Creek. The Pink salmon return on the other hand, was one for the books…lowest on the books. It seems from here on out, we may begin to expect solid 'on' and 'off' fishing years for pink salmon. All we can do is hope and assume that next year will be like last and the pinks will be everywhere!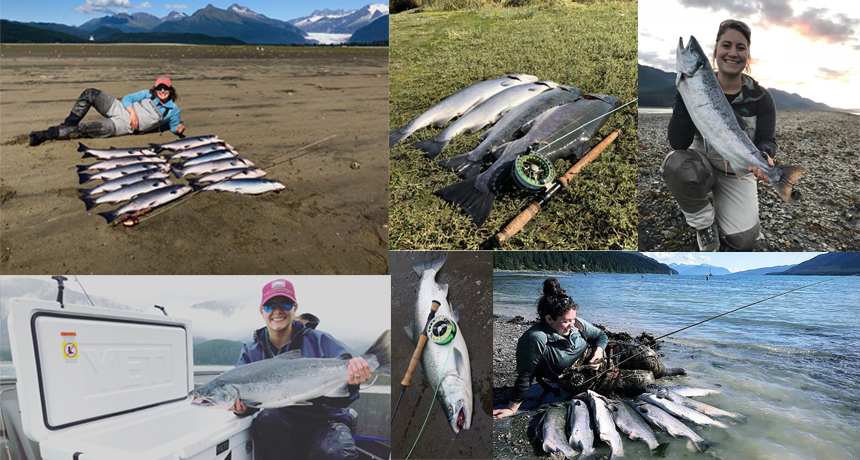 As August began, so did the Silver run. This year, the size of the hatchery silvers being picked up around town have been ridiculous, working people left and right. We cannot remember the last time a silver run began as early as it did in town, and continued as strong as it did. The hatchery silvers seemed to average the 15lb range, and were very keen to eat flies. The crazy part of the season was when the hatchery upped the retention though, 12 fish per person, per day… Impressive. The hot spots were in and around the Salmon Creek area, Sheep Creek area, 9 Mile, and 5 Mile.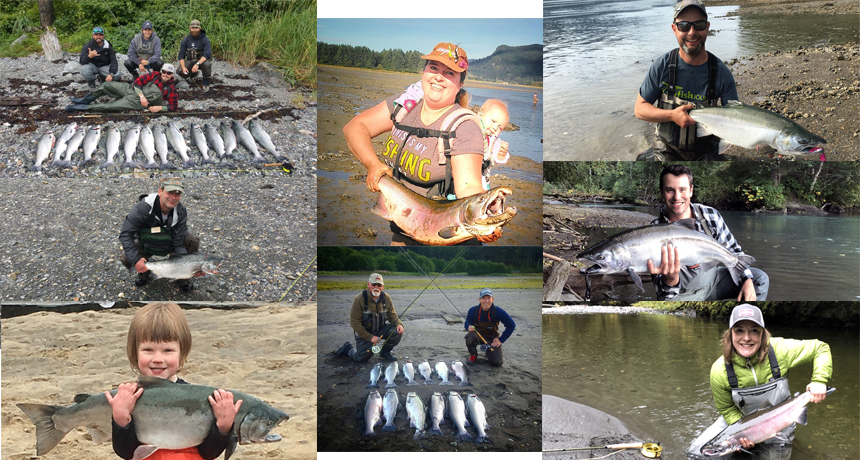 Silver fishing has slowed quite a bit this week as the bulk of the run has entered into the freshwater creeks anticipating finding just the right spot on their spawning grounds. Silvers will continue to enter areas like Montana Creek and Cowee Creek over the next few weeks. When water levels allow, there will be some good stream fishing to be had. We expect the channel fishing to roll on but catches are more likely to be in one's or two's rather than limits. For creeks like Montana, dark colors can be more productive than the bright pinks and chartreuses. Try Egg Sucking Leeches, Hareball Leeches and variations of Dolly Llamas. Don't be afraid to throw small flies and dead drift them; late season fish can be sulky and often respond better to smaller, darker flies and dead drifts.
Dollies are getting ready for their annual spawn. Some Dollies and Cutthroat can still be found in the deep pools and in log jams, in places like Montana and Cowee Creek. In the next few weeks, they should be transitioning from their spawning grounds back to the lakes where they will spend their winter in a zombie-like trance state. Egg patterns or small streamers can be the ticket for fooling the last few hook ups for the season.
We want to thank each and every one of our passionate customers for your patronage and support this summer, it is because of you that we are around! We look forward to seeing you this winter, we will be hosting a series of events, so be sure to check in with us either in store, on our website, Facebook page, and Instagram account!
-Brad, Mike & Kayla
Lastly, we have officially put mark-down items out in the shop- we have a variety of gear with slashed prices, so be sure to come check them out. We will also be running a three day only sale on flies. ALL FLIES in the shop will be 25% off October 5-7. Be sure to come in and stock up on what you lost throughout the season!