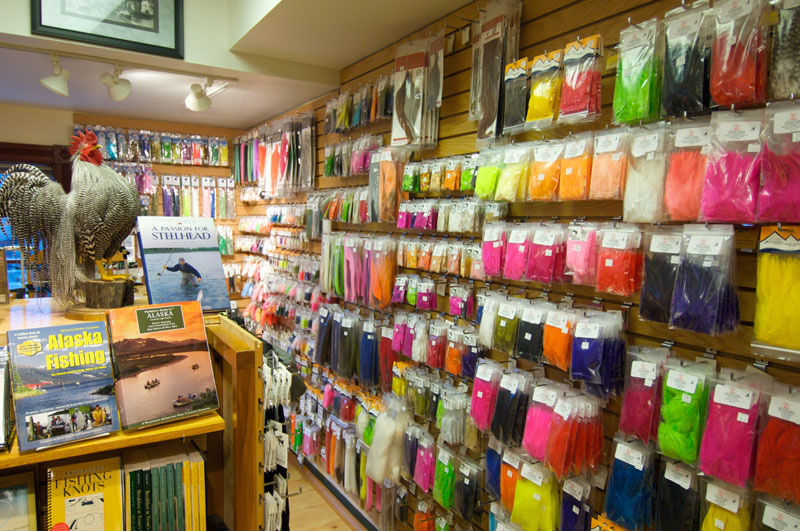 Welcome to our Juneau page.
Here you can find the lastest information on what is going on at our Juneau shop. Classes, casting nights, fly fishing club activities and community events are all listed here.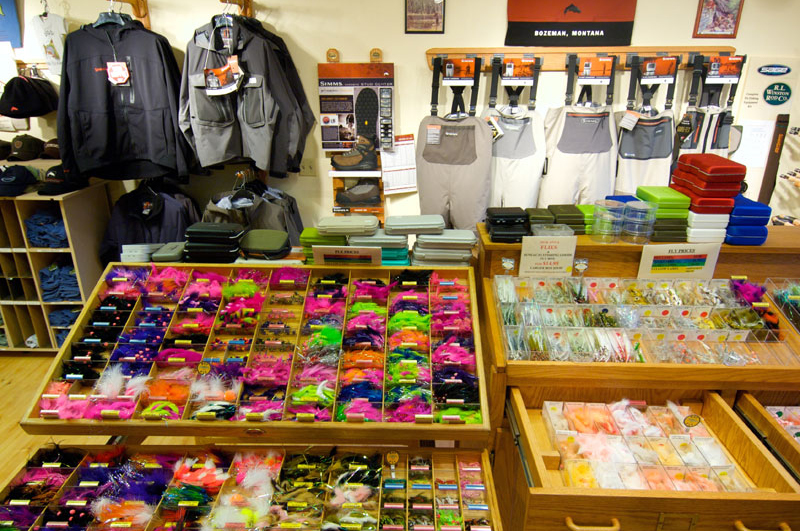 SUMMER HOURS
MONDAY - FRIDAY 9:00AM - 6:00PM
SATURDAY- SUNDAY - 10:00AM - 5:00PM
---

Fly Casting Lessons
Want to learn to fly fish, but not sure how to get into it?
Intro To Fly Casting: This summer we will be offering FREE 2 hour intro to fly casting lessons. This is a class for first time and novice fly casters.
We start at the shop and go over gear, tackle, hot flies and more. Then we take a short drive over to the Mendenhall River for a casting lesson. Fly rods and reels are provided. All you need is a pair of rain boots and to dress for the weather. This class is a great way to give fly fishing a try and get some solid basic instruction. No need to sign up, dates listed below. Equipment is limited and may need to be shared.
Intermediate/Advanced Casting: This class is recommended for the angler wanting to learn how to advance their casting skills. It will focus on the double haul and work on techniques to deal with difficult casting situations. E.g. WInd and tight places. It is recommended to bring your own equipment. Contact us in advance if equipment is needed. Meeting Place: Thunder Mountain High School Parking Lot by Mendenhall River Access Trail. Cost: $25
Intro To Switch Rod Casting: This is a FREE 2 hour introduction to single hand, double hand and spey casting with a switch rod. We will go over the pros and cons of switch rods and why they may be good for you. Hip Boots or Waders are highly recommend. Xtra Tuffs will work, but you may get your feet wet.
Friday, May 29 @ 6-8pm - Free Beginning Fly Casting Lesson
Saturday, May 30 @ 9-11am - Intermediate/Advanced Casting Lesson. Cost is $25 for this lesson, please bring that with you.

Saturday, May 30 @ 1-3pm - Free Intermediate/Advanced Fly Casting Lesson Specifically for Women, email Kayla@alaskaflyfishinggoods.com with questions.
Friday, June 12 @ 6-8pm - Free Beginning Fly Casting Lesson.

Saturday, June 13 @ 9-11 - Into to Switch Casting. Meet @ Back Loop Bridge Parking Area at 8:45. Boots or waders are needed.
Saturday, June 20 @ 9-11am - Free Beginning Fly Casting Lesson
Friday, June 26 @ 6-8pm - Free Beginning Fly Casting Lesson
More to come.... Stay Tuned.
---
Private Lessons
Want to learn to fly fish?

Want to learn new on-stream techniques to catch more fish?

Does your busy schedule not allow you to attend our regular classes?

Looking for one to one instruction?
A Private Lesson is just the ticket for you. Tell us what you want to do and we'll come up with a plan to make it happen. We offer instruction for single hand or switch and spey casting.
Please note that this is not guided fishing. A current Alaska Fishing License needed.
Cost is $50 per hour. A typical beginning lesson is 3 hours and and an intermediate lesson is often between 2 and 4 hours.
Please contact us for more information (907) 586-1550.
---
Raincountry Fly Fishers
The Raincountry Fly Fishers are Juneau's local fly fishing club. They meet on the 1st and 3rd Wednesday of each month from January - May.
Meetings are held from 7-9PM. New members are always welcome.
Contact Tony Soltys at tsoltys@aol.com or call 789-9159 for more information.
---
Juneau area fly fishing map
We have created two maps of fishing areas on the Juneau road system.
You can click to view either map and print them out.
To find out what areas are currently fishing well, check out the latest Juneau Fishing Report or contact us.
Map #1 shows the entire road system as well as a blow up of the Mendenhall Valley.
Map #2 has detailed maps of four local areas: Echo Cove, Fish Creek, Peterson Creek, and Sheep Creek.
Please contact us for more information (907) 586-1550.