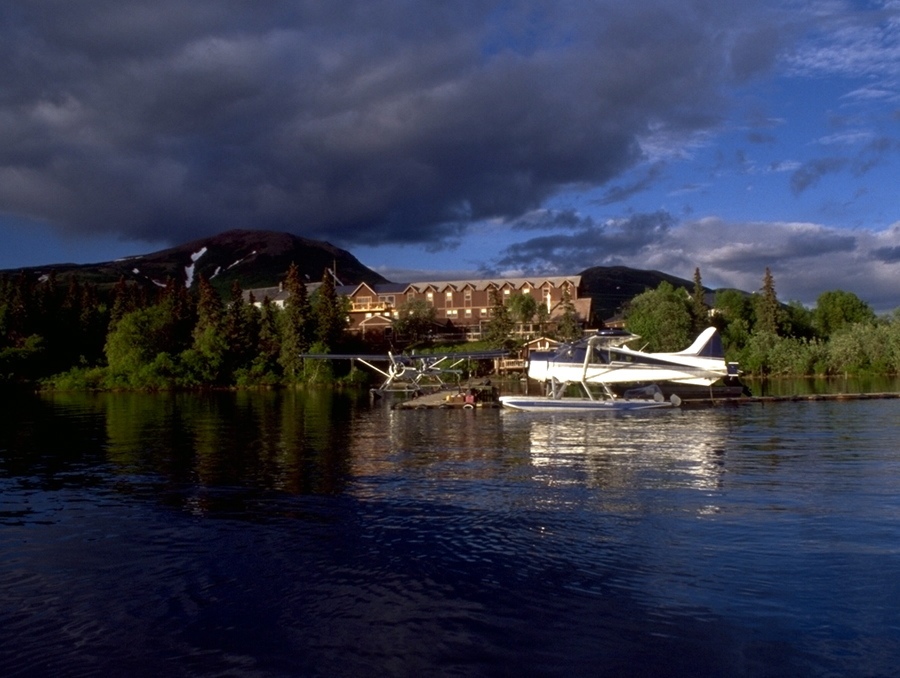 Mission Lodge is one of the few lodges in Alaska where a private room is standard. Rooms are very comfortable and designed for single or "couple" occupancy. You will sleep on a real bed (not a foam pad on plywood), your window looks out over the lake and the bathroom is just steps away in the lighted hall. Most importantly, you don't have to listen to Uncle Joe snore all night (or he does not have to listen to you). With 11,000 square feet of lodge space, there is plenty of room to relax, share adventures of the day or quietly enjoy the beauty of the area.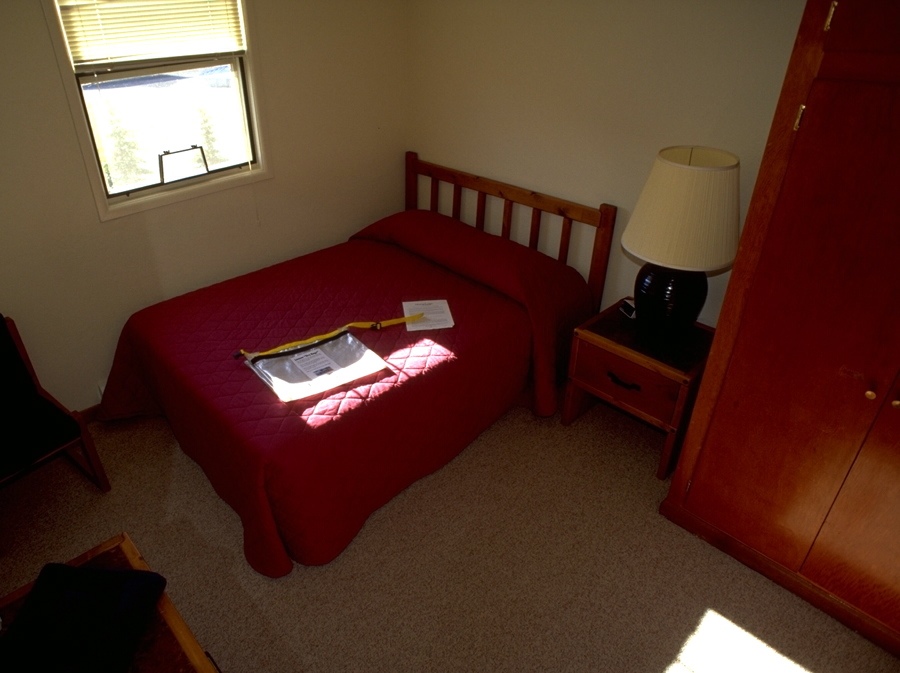 Bathrooms and showers are located on each floor; we also have limited rooms with private and semi-private baths. All of our rooms are located within the main lodge.

For couples, when available, Mission has special suites that have a private bath in the room. The owner's suite may be available for an extra fee.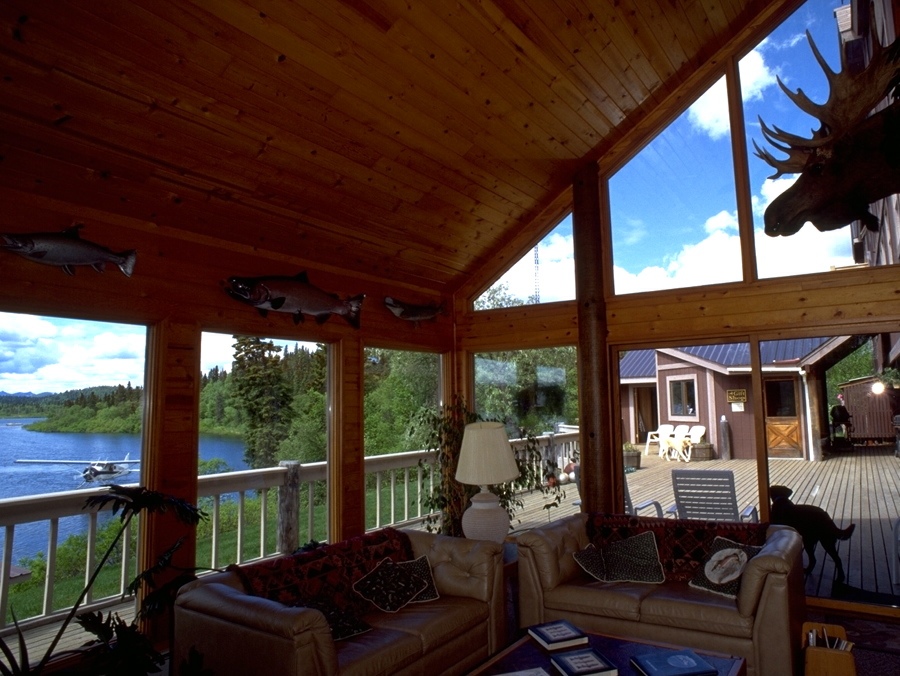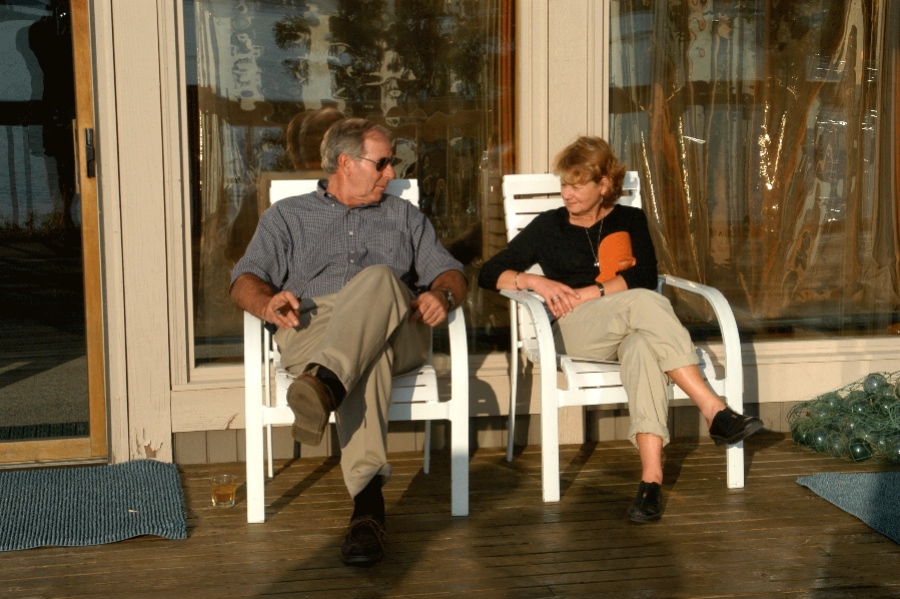 Dining at Mission is a 1st class event. After a great day of fishing Mission guests head back to the lodge and refresh before dinner. Appetizers are served in the main lodge near the bar and lounge area. Shortly after a three course gourmet meal is served, starting with soup or salad with the main course following. After dinner a delicious dessert is served with coffee or tea.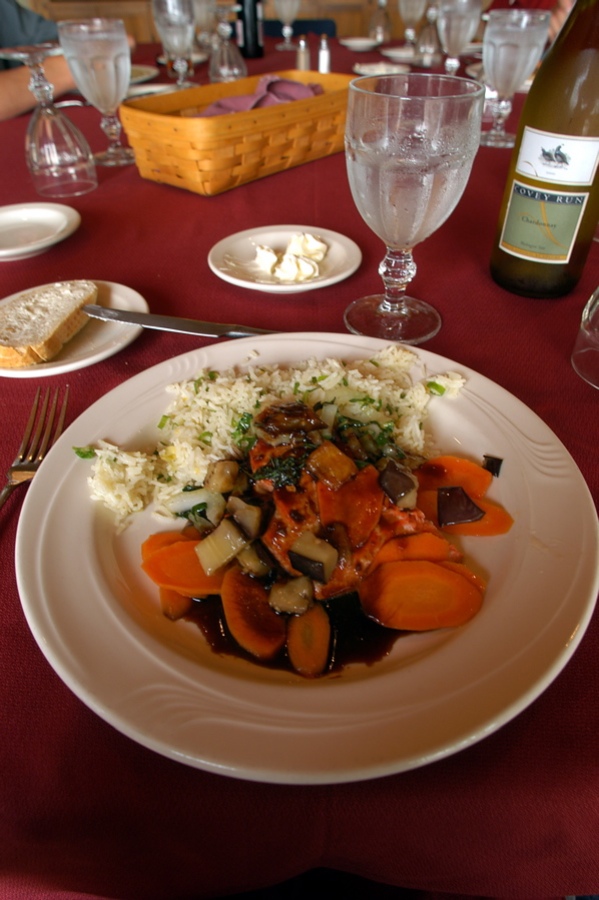 Breakfast are typically served buffet-style with fruit, muffins, yogurt and cold cereals. A main course of Eggs Benedict, French Toast and other typical morning dishes are also offered. Coffee and juices are always available.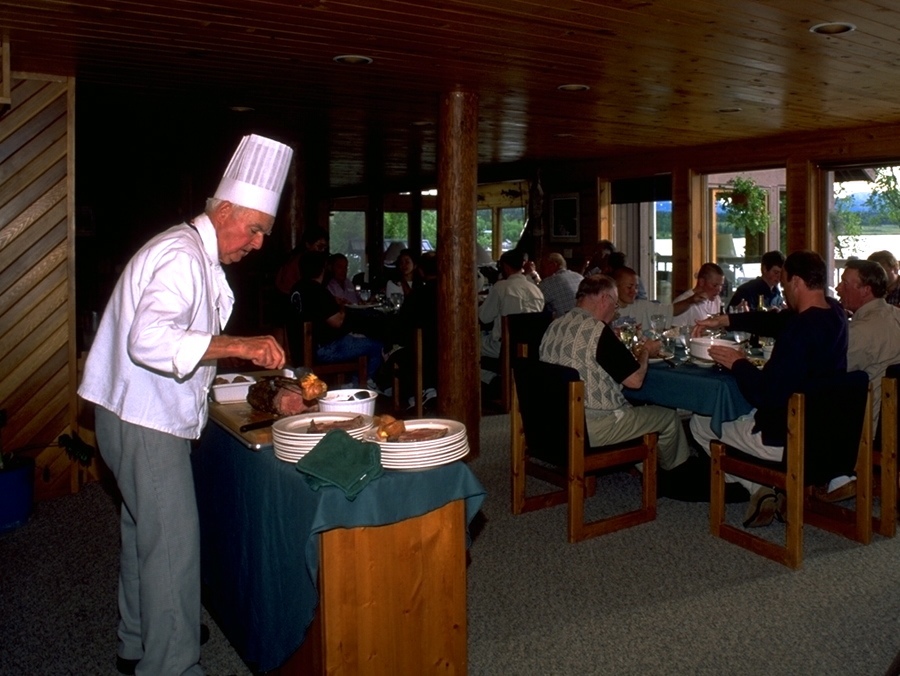 Lunches are served stream side and usually consist of a sandwich or a wrap, a variety of snacks, chips, drinks and cookies. At a few stream locations, a shore lunch of salmon and potatoes is prepared by the guides.