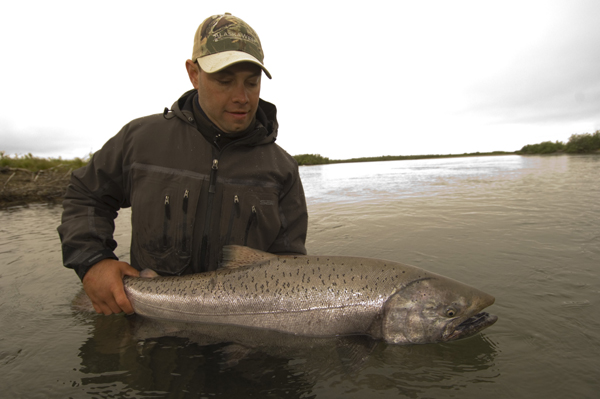 WHAT TO PACK:
Alaska West is located in remote bush Alaska. You can purchase certain items in the village store, but the selection and availability is very limited. Tobacco products, film, batteries and fishing gear should be purchased in advance of your trip. Use Anchorage as your last supply stop. For your convenience fishing licenses can be purchased in camp. We recommend water-repellant luggage with soft sides. Always have your rain gear near or at the top for easy access.
Weather in Alaska is very unpredictable. No matter when you visit, be prepared for highs in the 70s and lows in the 40s. July is typically the warmest month, with cooler temperatures in June and August. Always be prepared for rain and wind. No Alaskan goes anywhere without good rain gear.
volutpat
Camp clothing should be casual and comfortable. Remember to keep all important medications separate from your luggage. Because we are exposed to the elements even around camp, warmth and dryness should be considered in all clothing choices. We recommend layering your clothing for warmth and versatility.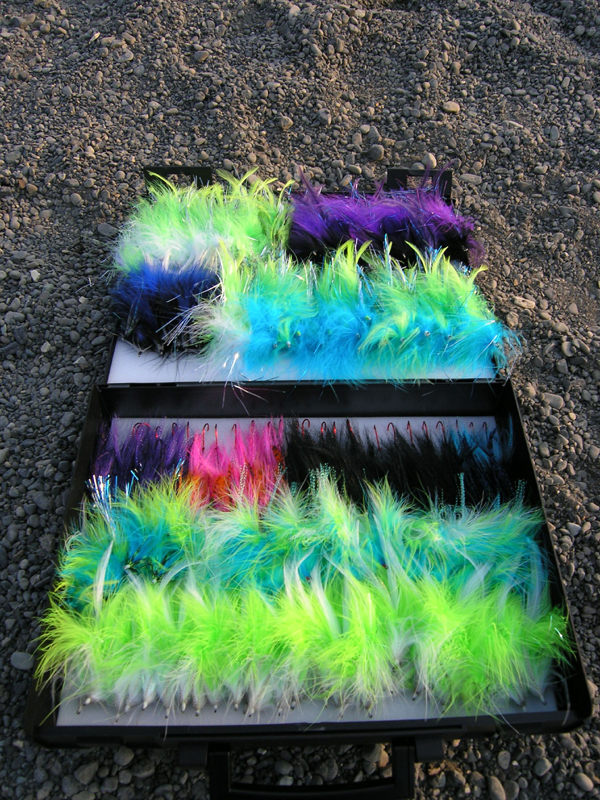 TACKLE AND FLIES:
Alaska West does have loaner gear and flies for your week of fishing. However, many guests prefer to bring their own.
The tackle and flies you will need will depend upon the time of the season and what species you plan to pursue. We would be happy to put together custom fly selections and tackle for your trip. Please contact us at info@alaskaflyfishinggoods.com for more information.