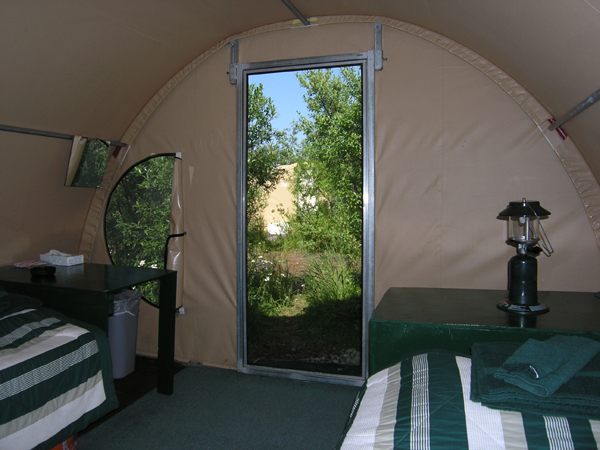 Alaska West is a deluxe tent lodge. What does that mean? Comfortable but casual is the best summary we can think of.
Anglers sleep in heated tents with carpeted wooden floors. The dining tent gives plenty of room to spread out, relax and enjoy Alaska Gourmet cuisine.
Hot showers and sinks with hot and cold running water are provided in separate shower houses and outhouse facilities are cleaned and emptied every day. There is a separate drying tent for wet waders and clothes.
If you're looking for white linen tablecloths, you should look elsewhere. If you're looking for a very comfortable place to spend the week fishing, relaxing and enjoying a little corner of Alaska, you've come to the right place.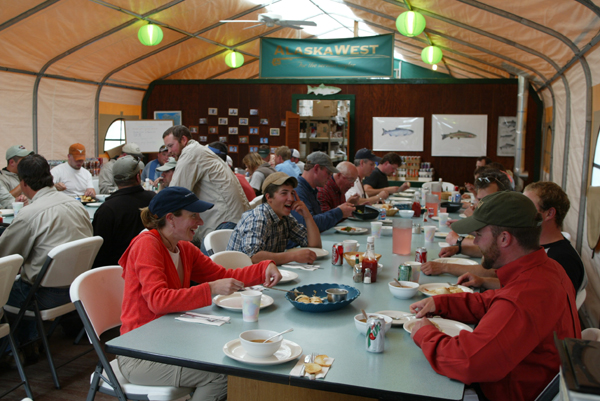 The dining room is also comfortable but casual. "Gourmet Alaskan" is the menu. Fresh baked bread, local delicacies, and hearty portions make for a great week and are guaranteed to keep your belly full.