| | |
| --- | --- |
| Kenai River Report 7-19-09 | |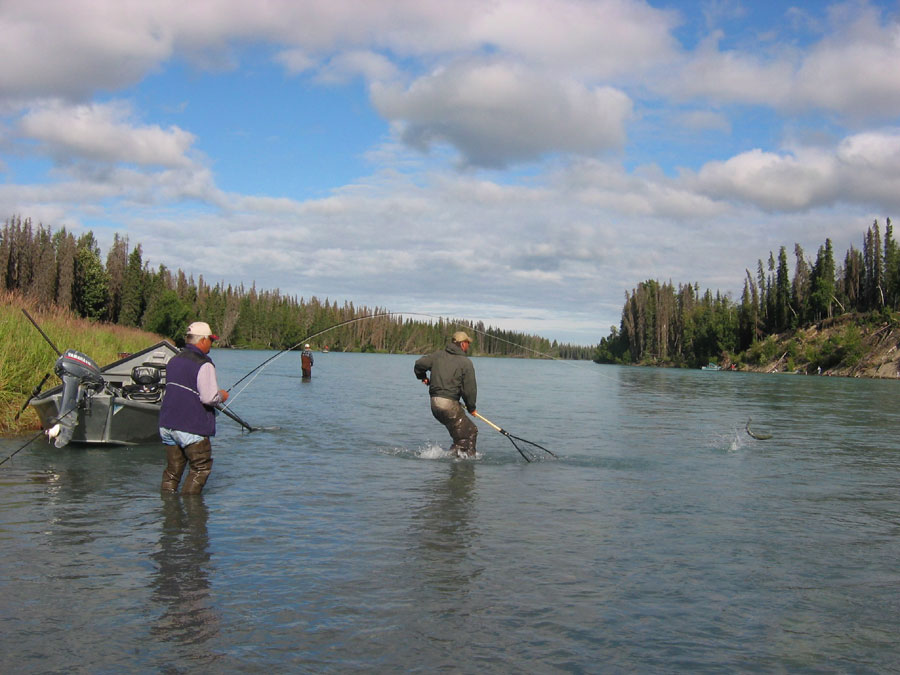 Fly Fishing on the Upper Kenai this week is Pro Status. Big Water conditions and super selective trout are taking amateurs to school, and trout veterans are pulling out all the stops. Chrome Second Run Sockeye are in a holding formation in Skilak Lake and continue to send early run, big burner red scouts into the Upper battlefield . Until this swarm of chrome infiltrates the Upper Kenai, Fly Fisherman should read Lafontaine's Legacy: The Last Flies from an American Master by AL Beatty and take some serious notes.
The Middle Kenai this week is a War Zone. Chrome Sockeye by the tens of thousands are making their exodus into the Upper River and waters are running blood red like the River Styx. These rod-snapping ultras are not playing games, and anglers should be prepared for lacerations. Trout fishing is traditionally slow during these mega-runs, however anglers drifting carcass and 12mm beads along the banks are going to the bank with pounds of chrome.
I would like to give a shout to my friend Johnny Witlatch of Reel Adventures on the Kenai River for living up to his word as a true Catch and Release King Salmon Guide. Earlier this week, Johnny and his friend Joel Atchison released the sixth biggest King Salmon ever caught in the World. A fish estimated at 90+ pounds. It is these Legendary Giants that produce the Biggest King Salmon and native Rainbow Trout in the world. Legendary!
More reports to follow,
Billy