Beulah Classic Switch Rods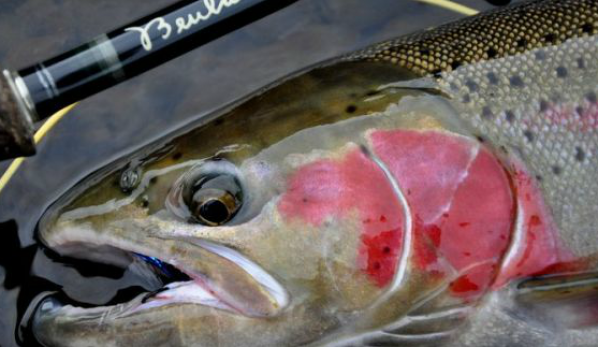 Beulah has quietly taken the switch scene by storm.  These medium-fast short "spey" rods are a dream to cast with both Skagit and Scandinavian style shooting heads and yet throw your favorite single hand line with ease. You can swing the best steelhead rivers in the Pacific Northwest during the fall and winter and migrate to the big waters of Bristol Bay and the Kenai for monster trout during the summer.  The Beulah Switch will leave you with a grin from ear to ear come days end. One of the only companies to make an 8/9wt switch stout enough for the mighty king salmon.
Line Weights: 5/6, 6/7, 7/8 and 8/9.

4 pc.

Blue Cordura case with rod sock.

Lifetime warranty to original owner.
| Line Weight | Length (ft) | Physical Weight (oz) | Action | Blank Color | Sections | Retail Price (USD) |
| --- | --- | --- | --- | --- | --- | --- |
| 4/5 | 10'6″ | 5.4 | Med-Fast | Forest Green | 4 | $395 |
| 5/6 | 10'6″ | 6.2 | Med-Fast | Forest Green | 4 | $395 |
| 6/7 | 10'6″ | 6.5 | Med-Fast | Forest Green | 4 | $395 |
| 7/8 | 10'6″ | 6.5 | Med-Fast | Forest Green | 4 | $395 |
| 8/9 | 10'6″ | 7.2 | Fast | Forest Green | 4 | $395 |